UPDATE! SWNN Giveaway: Matt Ferguson's Limited Edition Star Wars Saga Official Posters!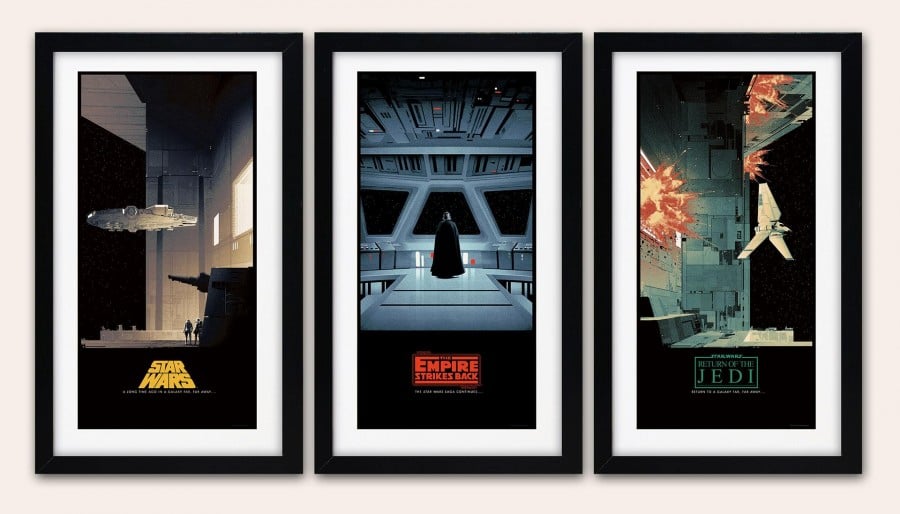 The good folks from Bottleneck Gallery in NY are giving away 1 set of three officially licensed Star Wars Saga posters by artist Matt Ferguson to our readers. Answer a simple question for a chance to win these limited edition pieces of art…
Artist Matt Ferguson has done really an exceptional job with this set of simple, yet very recognizable and awesome looking posters from the galaxy far, far away. These posters are officially licensed by Lucasfilm and Acme Archives, and I am sure that every Star Wars fan will gladly put them on their walls.
The sale of these posters already started yesterday and will end on Sunday (February 28th at 11:59pm ET). The printed number of posters will depend on how many sets are sold until that day, and they'll never be released again. The gold variant of the posters has been already sold out (it had a limited run of 225).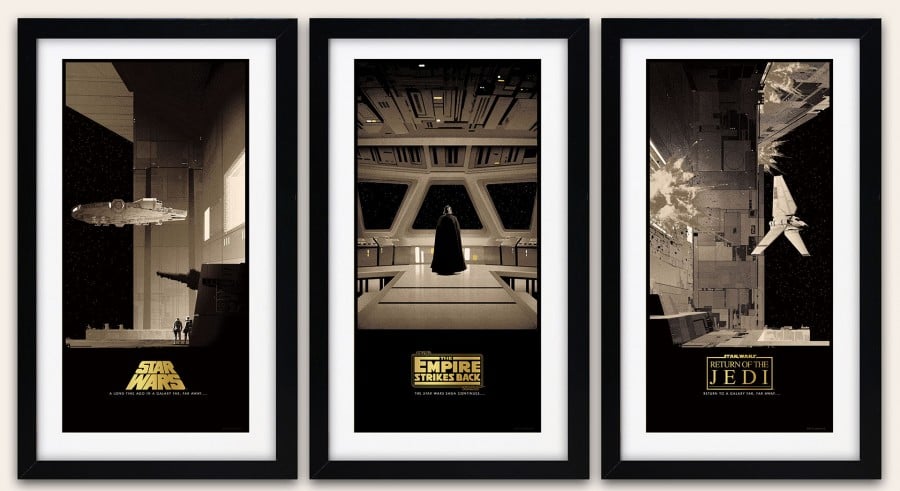 Here are the posters' specs:
Set of 3 screen prints on cougar white paper.
12 x 24 inches (each).
Matching numbered timed edition.
Officially licensed by Acme Archives & Lucasfilm.
Will start Thursday, February 25th at 12pm eastern and end Sunday, February 28th at 11:59pm eastern. Edition will be announced on Monday.
$100 each
You can buy one of these sets HERE. Remember that you have only 3 days to do so.
One of our readers will get a set with these posters for free. Just fill the form below and answer the question in the comments section:
There are no restrictions for nationality. The contest will end on Monday.
And here's a better look at the posters.
Good luck and thanks to Bottleneck for the fantastic prize!
UPDATE!
The winner of this set of posters is Bex. He's been randomly picked from the members with the highest score.
Tomorrow we will be running another giveaway for all the people that live in or near New York. We will be giving 5 tickets for a special event taking place there. Stay tuned.