Star Wars: Rogue One Character Codenames (& What They Reveal).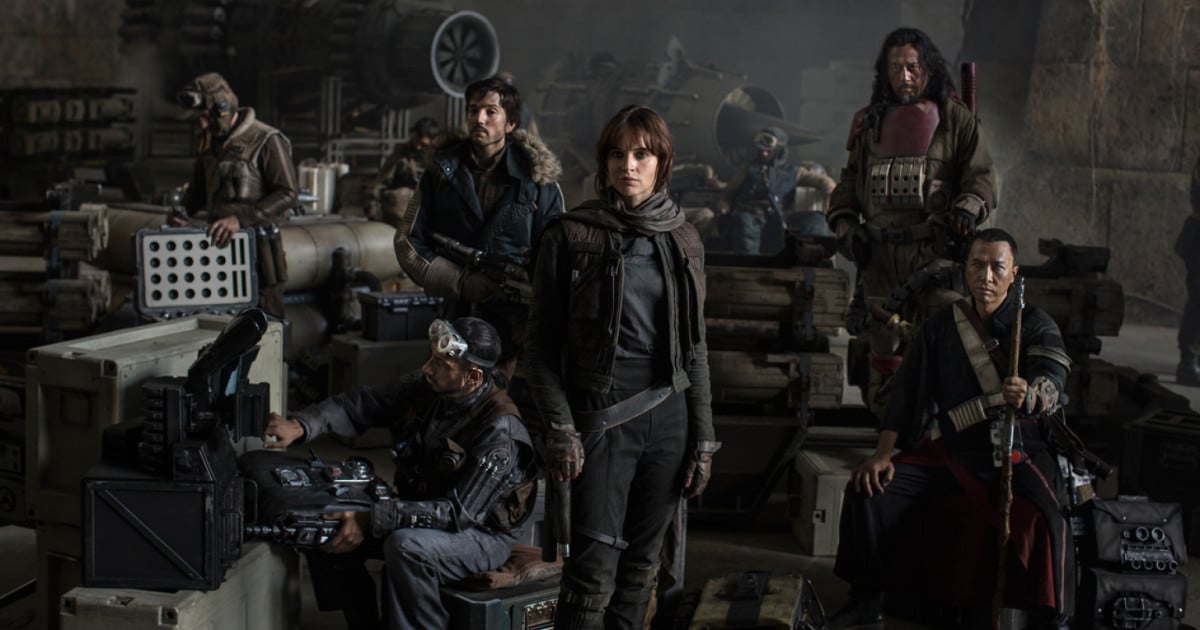 Recent information about the code names being used for the production of Rogue One: A Star Wars Story have popped up, providing insight into what characters are aligned with which factions. They reveal a little bit of information about the characters being portrayed by Felicity Jones, Jiang Wen, Forest Whitaker, and Alan Tudyk (and also elucidates what kind of motion-captured character Alan Tudyk is playing).
POTENTIAL SPOILERS!
Before we get into the information that just came to light, we first need to look into an earlier leak regarding Black Series action figures:
The Black Series Episode 7 Shark Trooper
The Black Series Episode 7 Blue Seal Communicator
The Black Series Episode 7 Seal Droid
The Black Series Episode 7 Green Seal Leader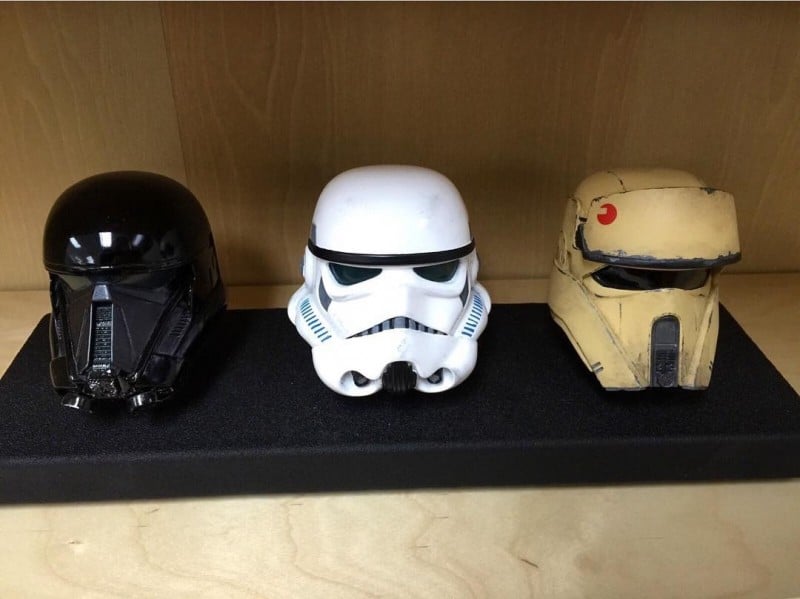 Bear with us for a second – what if, instead of being tied to The Force Awakens like the people at Jedi Temple Archives believed, they were actually meant for another line of Star Wars toys? Well, recent information from MakingStarWars suggests that the toys are for Rogue One after all – the code names featured for the Black Series products actually correspond to code names being used for the movie!
Felicity Jones' character is codenamed Green Seal Leader by the production.
Seal Communicator Blue is Jiang Wen's character (the guy with the red armor on behind Donnie Yen in the cast photo).
Eel Commander is Forest Whitaker's character. This faction destination has led me to speculate he's a bounty hunter affiliated character.
Seal Droid is Alan Tudyk's character.
The bad guys have codenames related to sharks.
The factions when coded amount to seals, eels, and sharks.
So not only is Alan Tudyk essentially confirmed to be playing a droid via his character's codename, but he's also aligned with the Rebel Alliance – and, according to other information as understood by MSW, he's a commando of some kind. Furthermore, Forest Whitaker's character isn't necessarily immediately aligned with the Rebels – he may be operating as a third party.
Something else discussed over at MSW is that Felicity Jones and Diego Luna's characters both don Imperial disguises in the film – Jones dresses as an imperial gunner while Luna disguises himself as a commander. The only code name mentioned in the JTA article that doesn't immediately correspond to a given character is the "Shark Trooper" – which will presumably be one of the new types of Stormtroopers present in the film, if the "Shark" faction does indeed refer to the Empire.
Special thanks to MagnarTheGreat for pointing out the connection between the two articles to us on The Cantina.
Grant has been a fan of Star Wars for as long as he can remember, having seen every movie on the big screen. When he's not hard at work with his college studies, he keeps himself busy by reporting on all kinds of Star Wars news for SWNN and general movie news on the sister site, Movie News Net. He served as a frequent commentator on SWNN's The Resistance Broadcast.