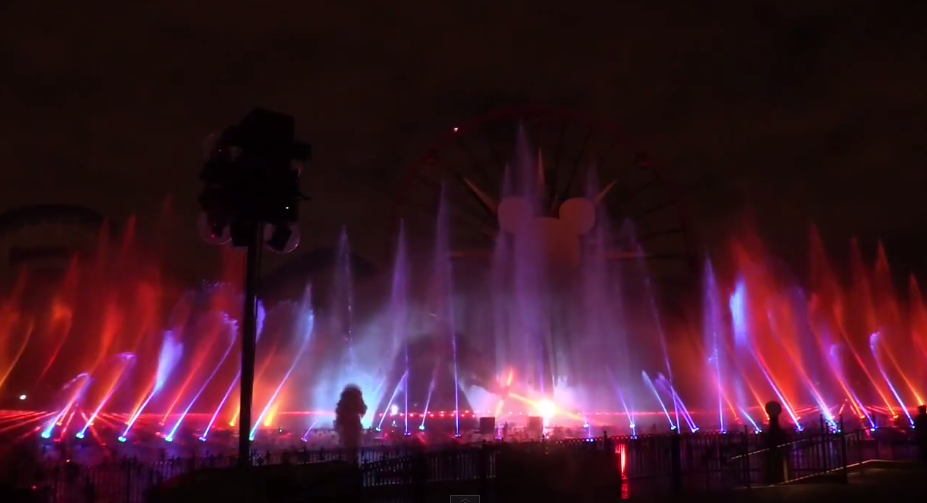 World of Color is an outdoor, 28-minute nighttime show, that features projected film clips on an immense water screen in Paradise Bay at Disney California Adventure Park. On May 20, 2015, Disney debuted the new World of Color Celebrate show that includes a Star Wars: The Force Awakens segment plus Star Tours…
Some interesting facts about the show (via Wiki):
To create the approximately 19,000 square-foot projection screen, nearly 1,200 fountains shoot water 200 feet into the air. Watch as water dances and pyrotechnics explode!

The entire show cost $75 million to design, manufacture and build. The process of assembling, installing, and testing the show's numerous components and equipment in Paradise Bay spanned a period of approximately 15 months. The original version of World of Color premiered on June 11, 2010 as part of the "Summer Nightastic!" promotional campaign.
Thanks to @reyorganasolo for the heads up.