EXCLUSIVE: Mark Hamill Reveals Planned Slipstream Sequel! APRIL FOOLS!
A few days ago, a bird of ours met with actor Mark "Luke Skywalker" Hamill on a very secret discussion. Predictably, he told our source nothing about The Force Awakens, but we now have exclusive confirmation that a sequel to Steven Lisberger's cult-classic movie Slipstream is in production!
Really, this is a development nobody saw coming – not even Mark Hamill, who expressed cautious optimism to returning to play the role of Will Tasker.
"I really didn't expect this movie to get a sequel, but I'm certainly glad to be a part of it. Look, if Harrison Ford can do a sequel to Blade Runner, I can do this!"
Filming does not begin until late 2017, due to the script currently being incomplete and scheduling conflicts with the creative team. Other actors from the original film – like Bill Paxton and Ben Kingsley – are expected to announce their involvement with the film very soon. On what little word our source heard about the plot, it appears as though the movie takes a route similar to J. J. Abrams's 2009 Star Trek movie and resets the continuity via a time-travel plot. Like Tron: Legacy, a sequel to one of Lisberger's other movies, the movie will be directed by Joseph Kosinski.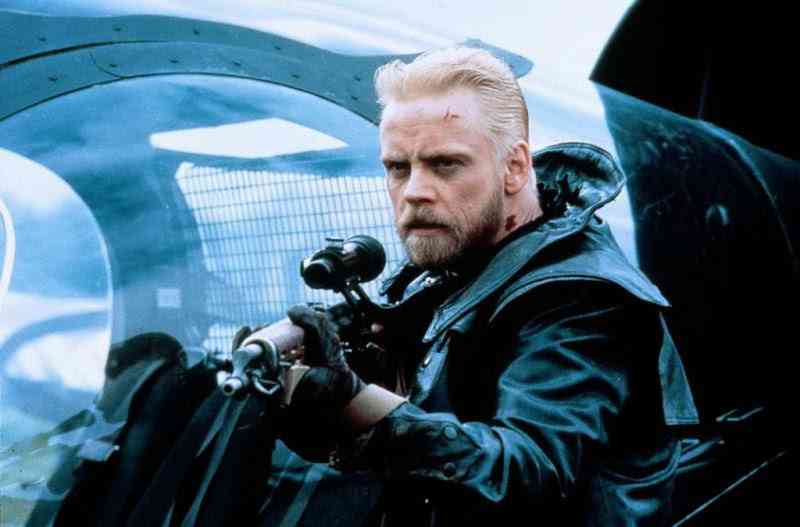 Slipstream: The Ancient Fear may not come out until 2019 (Kosinski will be directing Tron: Ascension, its sequel, and a remake of The Black Hole between now and then), but our source, who has contacted several other people involved at Lucasfilm, has also told us more rumors regarding the Star Wars franchise in general to tide us over.
Secret Stars will be Marvel's big 2016 comic event, unleashing over two dozen Star Wars miniseries over the course of the year, to tide comic fans over while the All-New Marvel Universe is gestating.
Understanding that he's well past his High School Musical phase, director Gareth Edwards hand-picked actor Zac Efron to star opposite to Felicity Jones in Rogue One.
Coming after this is the second spin-off, Jar Jar's Big Adventure,  from director Josh Trank, who has cast Michael B. Jordan to portray a younger version of the character through motion-capture technology (Ahmed Best's involvement is uncertain).
Kevin Smith will be the director of the third spin-off movie, which is currently under the working title of Droids: R2-D2 & C-3PO Strike Back By Chasing Tusked Whomp-Rats.
Episode VIII will feature shot-for-shot remakes of crucial scenes from The Star Wars Holiday Special, as director Rian Johnson aspired to make a movie better than the aforementioned television movie.
Right now, Episode IX is set to be directed by Michael Bay, who elected to split the movie into two parts to avoid making the movie too dense (that is to say 'complex', and not 'stupid') for audiences; George Lucas allegedly commented that Bay's decision was not a poetic one, but hopes that it will work, nonetheless.
Star Wars: Trade Negotiations will be an animated series that serves as a prequel to Star Wars: The Clone Wars, set to begin production after the first half of Episode IX is released.
However likely or unlikely these rumors are are up to you. As it stands, I say – forget Star Wars, bring on the Slipstream sequels!
APRIL FOOOOOOOOOOOOOOOLS!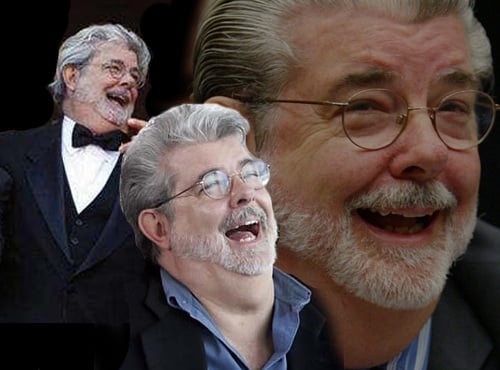 As some of you nearly everybody in the comments section figured out after a while almost instantaneously, this was my little April Fools Day gag that I've planned for a little while. I wanted to stay away from an obvious headline like "Jar Jar spinoff announced" – which is why I picked Slipstream as the subject matter – and instead decided to save that for the body. I didn't want this to be mean-spirited at all, either. Aside from the story clearly becoming more playful as a punchline, a big tip was hidden within the first letter of every sentence: when put together (with a little punctuation), you get "APRIL FOOLS, SUCKERS! HA!" (Not calling any of you suckers, you folks are wonderful people.) Oh, and the URL (which I'm surprised nobody noticed) is a Star Trek quote.
What amuses me to no end is how a certain important website picked up on my prank, completely unironically, if fleetingly. Take a gander for yourself:

We were briefly famous on Wikipedia! Not bad for a little furball of a joke. (Anyway, Marvel, if you read this, would you seriously consider doing a bunch of Star Wars miniseries in 2016?)
Grant has been a fan of Star Wars for as long as he can remember, having seen every movie on the big screen. When he's not hard at work with his college studies, he keeps himself busy by reporting on all kinds of Star Wars news for SWNN and general movie news on the sister site, Movie News Net. He served as a frequent commentator on SWNN's The Resistance Broadcast.