Rian Johnson in Talks to Direct Star Wars: Episode 8 and Write a Treatment for Episode 9!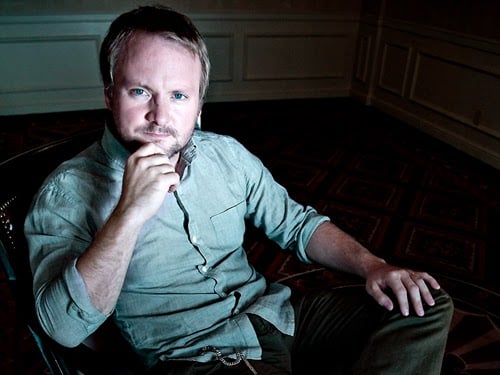 According to Deadline, Looper director Rian Johnson is in talks with Lucasfilm to write and direct Star Wars: Epsidoe VIII and Episode IX. According to THR he is only directing Episode VIII and writing a treatment for Episode IX…


From Deadline:
Rarely have I seen the revival of a film franchise stir so much fervor as Star Wars, among hot young filmmakers who grew up loving George Lucas' original film trilogy. In a bombshell move, I'm told that Lucasfilm is making a deal with Looper writer-director Rian Johnson to write and direct Star Wars Episodes VIII and IX. Essentially, that means that the intention is for Johnson to take the baton from JJ Abrams, who has gotten the space franchise off the ground and is right now helming Episode VII. I don't know too much more at this point, but it is in keeping with Disney and Lucasfilm's strategy of entrusting the venerable franchise to the best and brightest writers and directors, including the spinoff films that are being directed by Chronicle's Josh Trank and Godzilla's Gareth Edwards.
Johnson will take over the core film franchise, and he'll get started quickly and this will be his preoccupation for quite awhile. Technically, he'll write that second treatment but the intention on both sides is that he direct the two installments. Joining him as producer will be Ram Bergman. Johnson made his directing debut on the respected indie Brick, and then jumped to mainstream science fiction by writing and directing Looper, an inventive time travel thriller that starred Joseph Gordon-Levitt and Bruce Willis. Bergman produced both of those films.
It's sounds very unlikely that he'll direct both movies. Here's THR take on the scoop:
Contrary to reports that he will be directing the next two Star Wars film, Johnson will only direct Episode VIII, but he is writing a treatment for Episode IX.
Ram Bergman will produce Episode VIII.
Johnson has directed three feature films. His directorial debut, 2005's Brick, won the Special Jury Prize for Originality of Vision at the 2005 Sundance Film Festival. He followed that up with 2008's Brothers Bloom and 2012's time-jumping, sci-fi action-drama Looper, starring Bruce Willis and Joseph Gordon-Levitt.
Johnson, repped by CAA and Lichter, Grossman, also has directed three episodes of AMC's hit series Breaking Bad.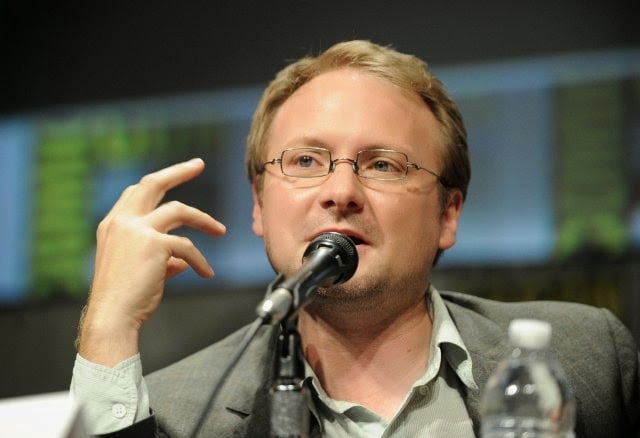 And some more bits about Johnson from Vulture:
Who is Rian Johnson, why are Star Wars fans so excited about him, and what has he said about the franchise in the past?
He's always been attracted to bigger-than-life, mythic tales like Star Wars.
"For me, it's the stories that have gods coming down from the heavens, it's the myths that are more interesting than a very really realistic story where nothing really happens, and it looks like what we've been trained to think real life is supposed to look like on the screen," he told Vulture when The Brothers Bloom came out. "I think stuff that elevates the style to the level of myth, when it does strike, strikes deeper and more profoundly and more true than anything else."
When Episode VII was first announced, many fans touted Johnson as a natural to take over the franchise, but the director himself demurred. "I don't think I'm on those sorts of lists," Johnson told Digital Spy. "On the one hand, it's Star Wars, it would be very hard to say no to. On the other hand … I don't think it's a problem that I'll have to deal with!"
In fact, he thought there were other people better-suited to the gigJohnson was so besotted by the trailer for role-playing game Star Wars: The Old Republic that he suggested that the company behind the game deserved big-screen consideration. "Would the BIOWARE guys please just make a Star Wars movie?" he tweeted back in 2010.
Shortly after Abrams signed on to Episode VII, Playboy asked Abrams about other directors he liked, and he immediately named Johnson. "I love what he did with Looper, the scope of the movie and the emotion," said Abrams. "He has a big career ahead of him."
In Wired's 2013 list of the "74 Things Every Star Wars Movie Needs," the magazine drafted Johnson to pen the 74th item: "Books About the Movie." In it, Johnson recalls an important book about Star Wars special effects he received for his 14th birthday, one that prompted him to dig out his Star Wars toys and start creating shorts himself. "Thanks to my treasured ILM book, the work wasn't secret," wrote Johnson. "They told us how they did it, and that changed my life."

After the news broke today that he'd be directing Episode VIII, Johnson responded with a simple tweet containing this video clip from The Right Stuff: