Rumor: Adam Driver and Andy Serkis Joined the Star Wars: Episode 7 Cast?
Now this is another rumor but this time from a not so credible source. Still check it out. The Adam Driver part is no surprise at all but we've never heard before about Serkis' possible involvement. Also hit the jump for a few pictures of Carrie Fisher from London…


From List.co.uk:
Director J.J. Abrams has hosted a dinner for the cast of his highly anticipated movie 'Star Wars: Episode VII'.

The 'Star Wars: Episode VII' cast have met up for the first time.

Director J.J. Abrams hosted a bonding session at upmarket London restaurant 34, where new cast members Adam Driver and Andy Serkis were joined by three familiar faces from the sci-fi franchise, Harrison Ford, Carrie Fisher and Peter Mayhew ahead of a planned script read through later this week.

"The cast are being flown out to various locations to film.

"Bosses want to capitalise on them all being in London by booking in a get-together. It was a top secret mission, nobody was allowed to let on they'd be meeting up."
Andy Serkis is considered to be the best motion capture artist out there, so his possible involvement with the movie shouldn't be surprise at all. Still take this with a grain of salt.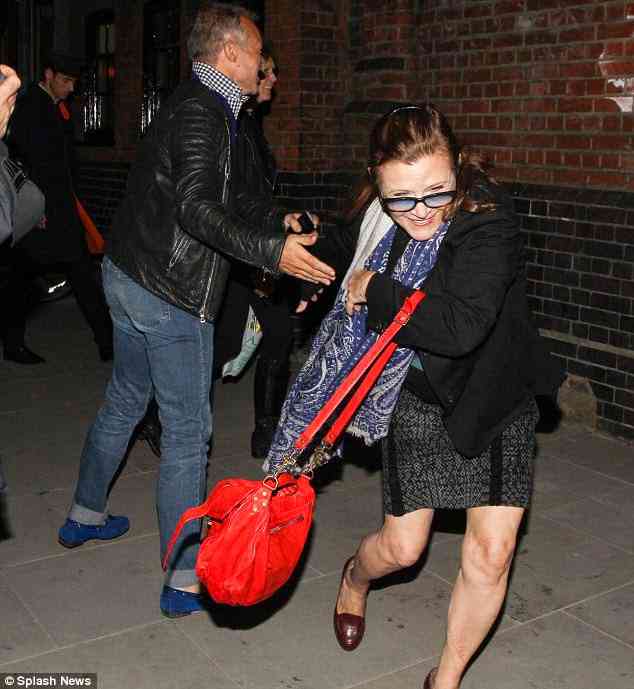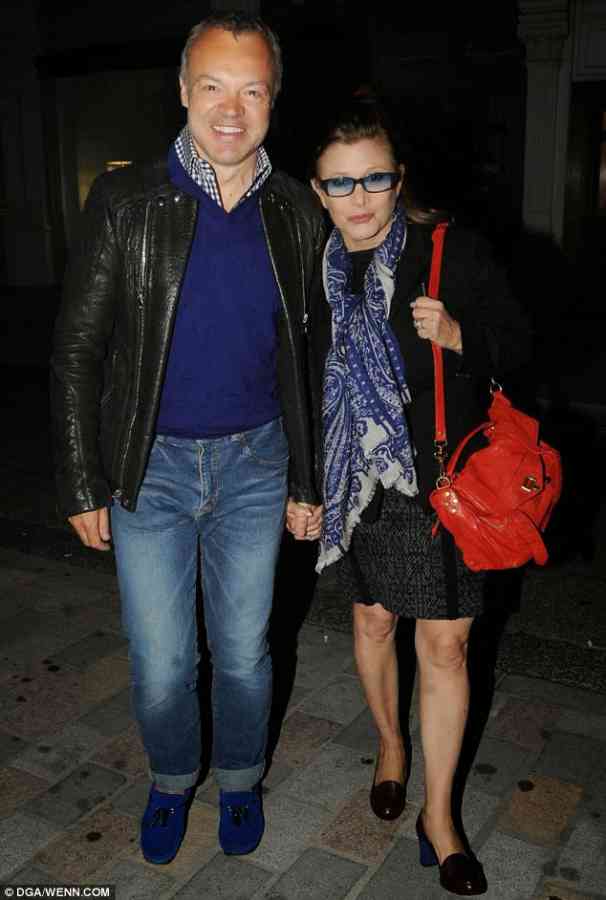 Carrie Fisher and chat show host Graham Norton dined out at the Chiltern Firehouse in London together in Monday.
Source: dailymail