Adam Driver to Play the Villain in Star Wars: Episode 7? Filming Starts in April.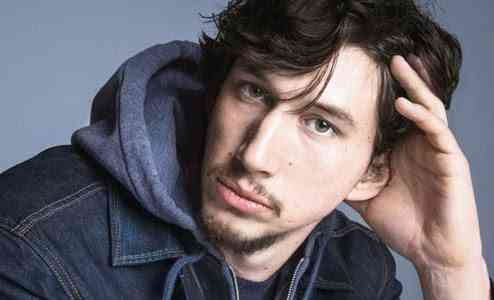 According to Variety the actor from "Girls" is close to signing on to play the villain in Star Wars: Episode 7. Also according to the same source filming is scheduled to begin in April at Pinewood Studios, London…


From Variety:
Exact details are unknown, but the character is said to be in the vein of iconic "Star Wars" villain Darth Vader.
Driver, 30, is the first cast member to be revealed for Walt Disney Studios and LucasFilm's highly-anticipated "Star Wars" installment, which will open in theaters on Dec. 18, 2015.
The big-budget tentpole, directed by J.J. Abrams, is scheduled to shoot at London's Pinewood Studios in April. Additional cast members will likely be announced in the next month.
Driver's name had been rumored during the casting process, but in recent weeks, the Indiana native has become Disney and LucasFilms' top choice to play the main villain.
The delay in making a decision was due to scheduling issues with "Star Wars" and his HBO show "Girls." Sources say it's not just Season 4 that was the hangup, but also future seasons, since future "Star Wars" installments could also coincide with upcoming seasons of the HBO Lena Dunham comedy.
Sources are now telling Variety that scheduling issues have been resolved and that a deal should be finalized in the coming days.
Disney was also rumored to be looking at Michael Fassbender and Hugo Weaving for the villain role.
The studio had no comment on the cast.

Actually the story about Driver, Fassbender and Weaving was first mentioned by THR few weeks ago ,so the story has to be considered much credible then the other rumors we've heard so far.

If you're not familiar with the actor here's a recent interview with him:



And here's Adam Driver singing. 🙂
The big question for me is, when exactly filming will start. April, as this story suggests or May, as the previous ones suggested. Whenever they start I believe the casting announcements will happen in the last minute.

Another interesting thing is that he is very young. And if you have a young villain then the main heroes also have to be young… 🙂

And an interesting reaction from Jeff Sneider:
Is the Star Wars rumor true? YES, and it was true MONTHS ago when Disney/LucasFilm denied it along with every other "rumor."
— Jeff Sneider (@TheInSneider) February 26, 2014
If you were to take Disney's word for it, there would be no actual actors in STAR WARS: EPISODE VII. Just a bunch of rumors…
— Jeff Sneider (@TheInSneider) February 26, 2014
One of the funniest things I've heard in this job: Disney told me I'd read all casting news on http://t.co/GglhOVRU6N. DO YOU KNOW WHO I AM?
— Jeff Sneider (@TheInSneider) February 26, 2014
DISNEY on DRIVER in NOVEMBER: "We're not going to comment on every whisper or rumor that comes in, but I wouldn't go with that information."
— Jeff Sneider (@TheInSneider) February 26, 2014
And a funny comparison 🙂
Adam Driver = Han Solo from the Star Wars Holiday Special's Faithful Wookie segment pic.twitter.com/fKOZgBzMK0
— Ali Arikan (@aliarikan) February 26, 2014