Review: Stakes are Taken to the Next Level in 'The High Republic: Mission to Disaster'
Everyone talks about the Light of the Jedi trilogy. The story weaved in the High Republic novels, starting with Light of the Jedi and ending with Claudia Gray's The Fallen Star, is some of the best Star Wars in recent memory. But there is another trilogy that deserves just as much shine. Vernestra Rwoh and Imri Cantaros are back in their third adventure in Justina Ireland's Mission to Disaster. It's a staggering conclusion and a great entry point to the final wave of phase 1 of the High Republic if you aren't ready to have your feelings hurt by The Fallen Star. Despite a few missed opportunities, Ireland takes the pair and ups the ante in a wild, high-stakes ride that lives up to its billing.
Before we dive in though, a little bit of housekeeping. A little while back, we reported Mission to Disaster was delayed to March 1st due to printing issues. Lucasfilm Publishing creative director Michael Siglain said that all versions of the book were delayed to that date. That has proven not to be the case. The e-book and audiobook versions are currently available for purchase after being released on their original January 4th date. You can find what option works best for you here. Print is still set for March 1st.
With that out of the way, a quick minor spoiler warning: Ireland littered this book with tons of lore and a few welcome surprises from unexpected parts of the Star Wars galaxy that I can't in good faith skip over.
Mission to Disaster takes place prior to the events of The Fallen Star. This is significant because the High Republic stories at the end of wave 2 and the first act of The Fallen Star play with the idea the Jedi are about to finish off the Nihil. That idea continues throughout Mission to Disaster. In reality, this leads to some dramatic irony as we the audience know the Nihil are still very much a threat. They attack Port Hailep and kidnap Avon Starros for reasons yet to be revealed. Far away, Vernestra and her Padawan Imri hear about the attack on their old home and immediately feel concern over the status of their friend Avon, who we first were introduced to back in A Test of Courage.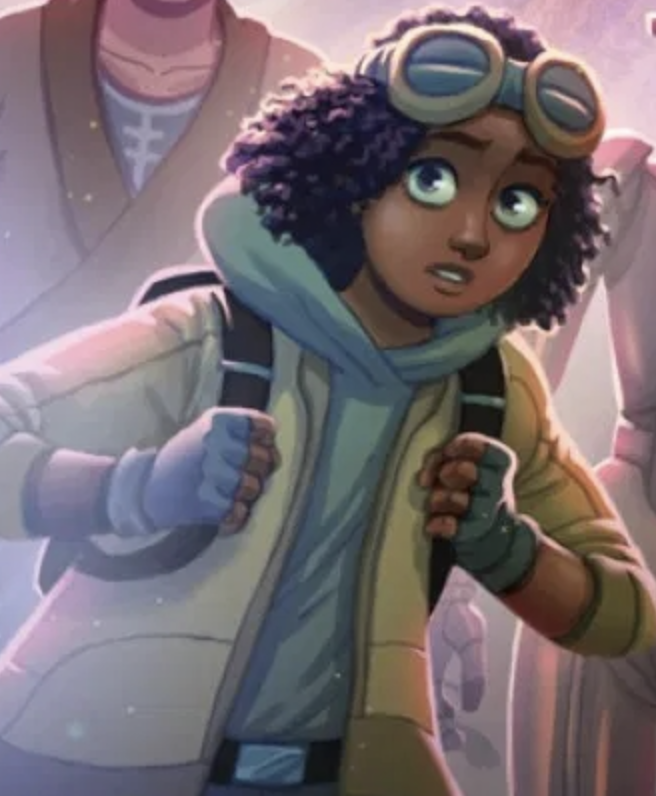 The duo are whisked away from their training session on Kirima to respond to the situation. A nice nod to Cavan Scott's The High Republic comic lay in this scene as Vernestra mentions Sskeer suggested the planet as a training ground. In the comic, Sskeer took his old Padawan, Keeve Trennis, to do the same exercise on Kirima, a Force jump over a wide canyon.
Out of the gate, Ireland spends a little time writing about where Vernestra and Imri are at in their personal lives. Thus, I might as well spend a little time getting my own issues out in the open. Out of the Shadows left Vernestra at a very interesting point in her journey. Her hyperspace visions, which she used to have as a Padawan, had returned. This was significant, since she didn't know what to do with it. She practically didn't want anything to do with it. She was unsure of herself, even when Mari San Tekka gave her a hidden Path that goes somewhere important.
That personality trait has been her defining characteristic so far. She is unsure whether she should be a Knight. She is unsure whether she made the right choice to turn her lightsaber into a whip. This unsureness of herself has also impacted her relationship with Imri, leading to some tense moments. Of course, the most dire being when Imri flirted with the dark side. Imri later had concerns regarding his own ability to control other people's emotions.
In Mission to Disaster, the issues Vernestra and Imri face within themselves no longer exist. Simply put, Mission to Disaster features them at their best. No longer the odd ones out, Imri and Vernestra know just what to do for the current job at hand. That is a credit to the work Ireland has done to show scenes like the one on Kirima, as it does help to show how they have progressed as Jedi and as a team.
My criticism comes from all this leading to the hero's journey feeling incomplete. For Vernestra especially, it feels like steps were skipped. The development is relegated to simple throwaway lines and never comes back in a meaningful way. To play devil's advocate with myself, the mission at hand doesn't allow Vernestra many opportunities to really stop and question herself. Sometimes, that is just the nature of the beast, especially in a junior novel. And it's not like it's a massive problem that your main character is now a decisive, confident Jedi Knight in a Star Wars novel.
Elsewhere, Avon is brought to an unknown planet where she finds that she was not the only child taken by the Nihil. Tempest Runner Kara Xoo is revealed to be the one in charge. At some point we have to start comparing working for the Nihil to a retail job or something of the like. The turnover rate in leadership positions is insane.
The Nihil plot this time around is simply to recruit. The recruits? Kidnapped children. If they refuse? Enslaved by either the Nihil or the Zygerrians. One detail of note is the size of Xoo's Tempest. She is down to just her ship. It's telling how well the war with the Republic and the Jedi is going for the Nihil that they have to go to these lengths.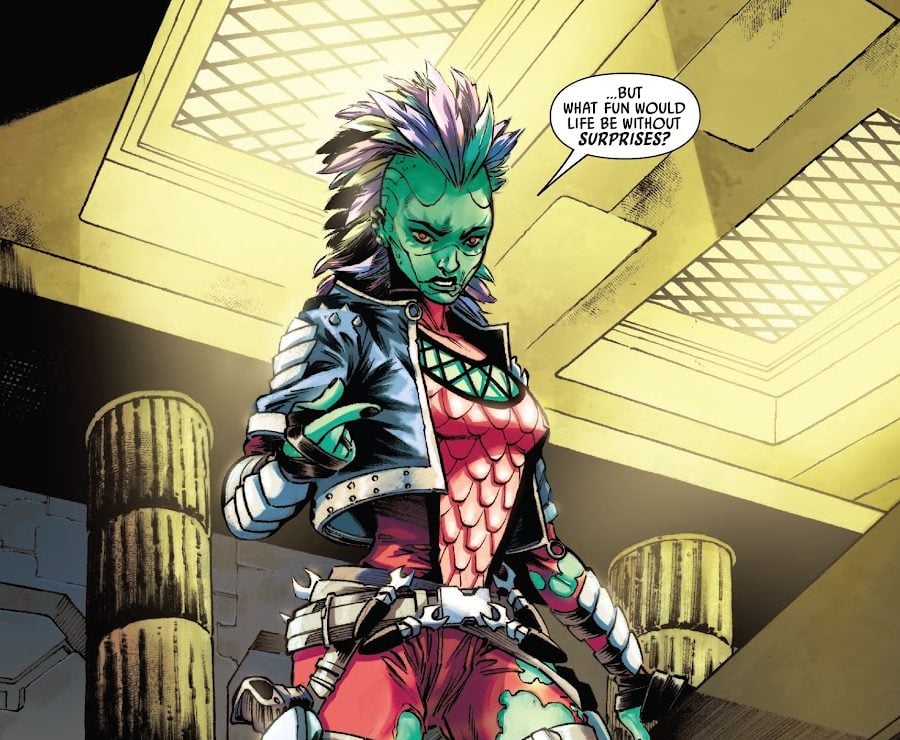 Another wrinkle in this is the children have handlers who are responsible for keeping them in line. Avon's handler is Deva Lompop. If that name sounds familiar, congratulations on 100% completing Marvel's recent War of the Bounty Hunters crossover. Deva first appeared in the Jabba the Hutt one-shot written by Justina Ireland herself. She later appeared in the other one-shot issues. The Shani species Deva occupies obviously have considerably long life spans. Her role is small, but it's always nice to see some comic love in the novels.
Ireland does a really commendable job with the Nihil in Mission to Disaster. She finds a way to make them feel fresh with a scheme that is deplorable, even by Nihil standards, and I am not even talking about the slavery and forced recruitment part. Ireland also mirrors the dueling point of views very well. Each chapter jumps from what's happening with Vernestra and Imri to the events with Avon. As Vernestra and Imri's mission to uncover where Avon is and what the Nihil are up to gets more complicated, Ireland parallels it by putting Avon in even more trouble.
The real star of the show is the planet Dalna. Vernestra and Imri's mission takes them there to investigate reports of other missing children other than Avon. There they meet three new Jedi at the Temple, Master Nyla Quinn, and Jedi Knights Lyssa Votz and Yacek Sparkburn. The standout of the three is Nyla Quinn, she reminds me of your stereotypical grandma who just wants to see everyone happy and see you fed to the brim every time you come over. Only it's Yacek who does the cooking around the Temple. Lyssa Votz is the archivist who avoids conflict. They are really only used as devices to move the plot forward, but they are still welcome additions.
Vernestra and Imri quickly learn that Dalna is not as pleasant a place as they first thought. Dalna is a relatively new planet, but quite notable environmentally, as the people there are in constant fear of groundquakes and volcanic eruptions. The volcano has been dormant for centuries, allowing the Dalnans to focus on growing gnostra bushes, their most precious natural resource. And yes, those are ice gators seen on the cover of the book. They roam the mountains at night.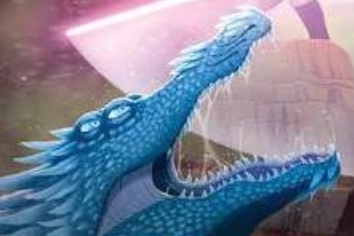 The people on Dalna are also the subject of a very curious power struggle between them and the Republic. They recently joined the Republic, but that hasn't stopped them from being hesitant to accept help from the Jedi, even with a Temple there.
The cause of this distrust has roots back in the past, when the Dalnans first settled on the planet. There was an issue and a call for help. The Jedi answered it, but there was confusion, and that led to a lot of Dalnans dying. They still blame the Jedi for what happened. This incident was called the Night of Sorrow. The specifics of what actually happened were left vague. Therefore, I have reason to believe Dalna could make a return in phase 2 when we travel back in the past.
This bridge between the Dalnans and the Jedi make things more complicated for Vernestra and Imri as they search for answers. Ireland is able to strike a delicate balance between those who actually dislike the Jedi and those who are playing at something else, keeping you on your toes.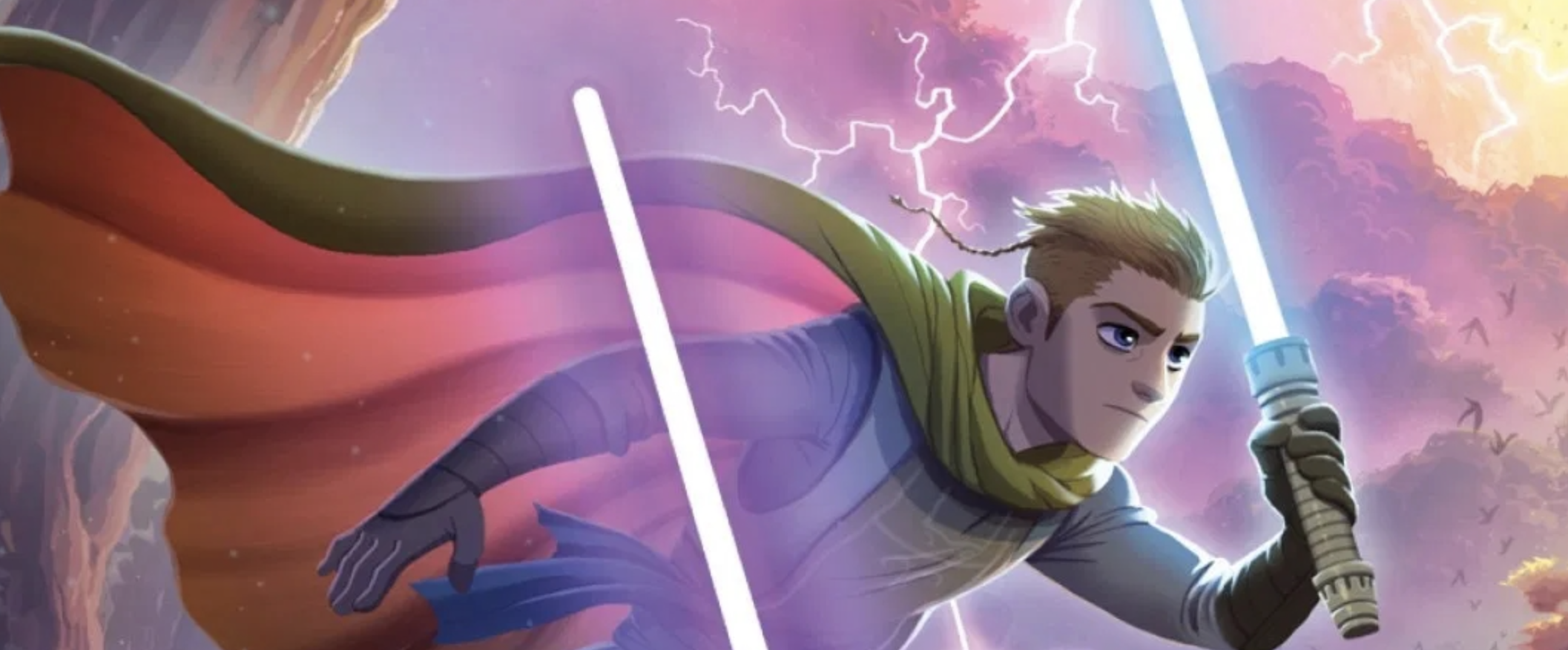 By the time the third act rolls around, it's clear that Avon is stuck between a rock and a hard place. The broken kyber crystal Avon once stole from Imri enters into another Nihil scheme that puts everyone on Dalna in jeopardy. What results is a mad dash to the finish that shines a giant light on Vernestra and Imri's growth. Imri goes to Starlight Beacon to request aid and comes up with an idea to get the hyperdrive-less Starlight to assist in the planetary crisis.
Avar Kriss makes a cameo during this scene, and the contrast continues to be stark to when we first met her. The "Hero of Hetzal" now faces another "great disaster", and she isn't the one to save the day. It's a Padawan who comes up with the solution to solve the emergency. Not that Avar didn't want to help, because she did, but Ireland makes it clear that Avar is not the same person that saved billions.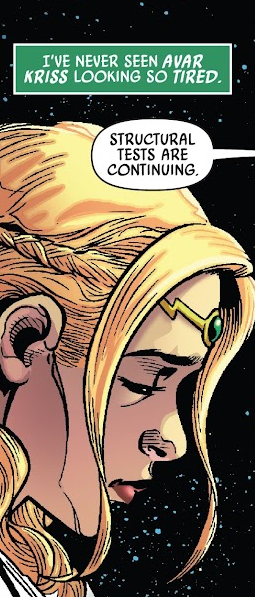 Ireland makes sure not to fall into the trap of having readers rely on prior knowledge of other High Republic material. You don't have to have read every single book and comic to understand this little nuance in Avar's character from the comics, which is nice for casual readers.
With the help of Starlight Beacon and the Halcyon, the Galactic Starcruiser itself, Dalna is saved, and the Nihil plot is thwarted. Ireland doesn't waste a single moment, and this is where I bring back my devil's advocate criticism towards a lack of development for Vernestra and Imri. There isn't time for it. The more important thing at the moment is saving these people that don't necessarily want it from Jedi. Vernestra and Imri get to show just how far they've come and become the heroes that Jedi are supposed to be.
Senator Ghirra Starros meets up with her daughter Avon afterwards, and maybe makes an oopsie about her allegiances, but I won't get into it. The coming trials in The Fallen Star and the rest of wave 3 loom large at the end of the book. They haven't happened yet, but the Republic and the Jedi are not prepared. Vernestra Rwoh's story in phase 1 isn't quite over.
Justina Ireland has crafted yet another beautiful piece of High Republic storytelling. The worldbuilding she provides in this is second to none. I just found myself wanting more despite the nature of the book not really providing a chance to give us more. But when there is a moment to pause and reflect, Ireland proves just how much of a grasp she has on these characters. The limitations of a junior novel may have handicapped this book from reaching its full potential, but that doesn't stop Vernestra and Imri from being as endearing as ever.
Mission to Disaster left me pleased with where the junior novels have taken us in the High Republic. They've surprised at every turn, being able to please both young readers and adults. The theme of heroism is the overarching idea in all of these and is most prevalent in Mission to Disaster. When it matters most and people are in danger, heroes rise up despite conflict within themselves. Vernestra and Imri did here in spades, and I am excited to see the next chapter in their story. They have proven to be some of the most pleasant surprises in The High Republic publishing so far.
RATING: 7.5/10
Mission to Disaster is available now as an e-book and audiobook wherever they are sold. Special thanks to Disney Lucasfilm Press for the copy used in this review.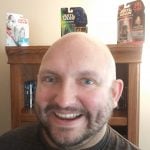 Nate uses his love for Star Wars and movies in general as a way to cope with the pain of being a Minnesota sports fan. When he's not at the theater, you can usually find Nate reading a comic, listening to an audiobook, or playing a Mario video game for the 1,000th time.