Inside the Troubled Development of 'LEGO Star Wars: The Skywalker Saga'
A new engine, a global pandemic, multiple delays, and lots and lots of crunch… LEGO Star Wars: The Skywalker Saga has been through quite a bit during its extended development cycle, and a new report indicates that it hasn't been a picnic behind the scenes at TT Games, the studio working on the highly-anticipated title, as there was a lot of work that needed to be done to ensure that the game didn't fall to pieces.
Polygon reached out to over 30 anonymous present and former TT Games employees who worked on one of the biggest interactive Star Wars experiences to date, and it didn't exactly paint a pretty picture. Since the release of 2005's surprise hit LEGO Star Wars, the company quickly greenlit a follow-up to the toy-based prequel trilogy adaptation with a new game covering the events of the original trilogy, and soon after committed to making annual releases based on the ever-popular LEGO toy franchise, usually pairing the games with another beloved licensed IP. And with a commitment to get at least one major game out every year comes the unspoken guarantee of "crunch", the industry term for all-but-mandatory overtime work with little extra compensation. This is sadly a norm for the video games industry, especially in a culture that has studios crank out a franchise title a year. The practice continued despite multiple changes in management over the course of several years, and this would set the stage for some of the later problems that would appear down the road.
As far as The Skywalker Saga goes, the story truly begins in 2017, when TT Games came to the decision that they wanted to make the biggest LEGO Star Wars game ever. Instead of simply doing a sequel trilogy-focused title that served as an updated rerelease of their adaptation of The Force Awakens, that would then add substantial amounts of content from The Last Jedi and The Rise of Skywalker to an existing product, they instead decided to go far bigger with a title that would encompass the entire trilogy of trilogies. This process involved completely rebuilding The Phantom Menace, Attack of the Clones, Revenge of the Sith, A New Hope, The Empire Strikes Back, Return of the Jedi, and The Force Awakens brick-by-brick while adapting The Last Jedi and The Rise of Skywalker for the first time ever. This is inherently an ambitious ask for any development team, and as such, TT Games gave the development team working on the title an extended timeframe to work on the new game in an effort to avoid creating the kind of crunch that affected their other titles.
Sadly, the extra time given to the developers would get on The Skywalker Saga would prove to be a moot point very early on. Despite pre-production work operating on the existing LEGO Star Wars engines that TT Games used, upper management wanted to avoid licensing fees to pay for the tried-and-true Unreal Engine 4 from Epic Games, which was particularly costly for multiplatform titles. Before production began, an executive decision was implemented that the developers would have to work on the game with a brand-new, in-house engine called NTT, despite an Unreal-compatible build being assembled and being met with praise among developers. NTT was intended to be a workable alternative that they could use for all future titles, but it came with the complication that the dev team – itself made up of many new programmers who were used to working with Unreal Engine 4 – would have to figure things out on the fly instead of working with a reliable engine.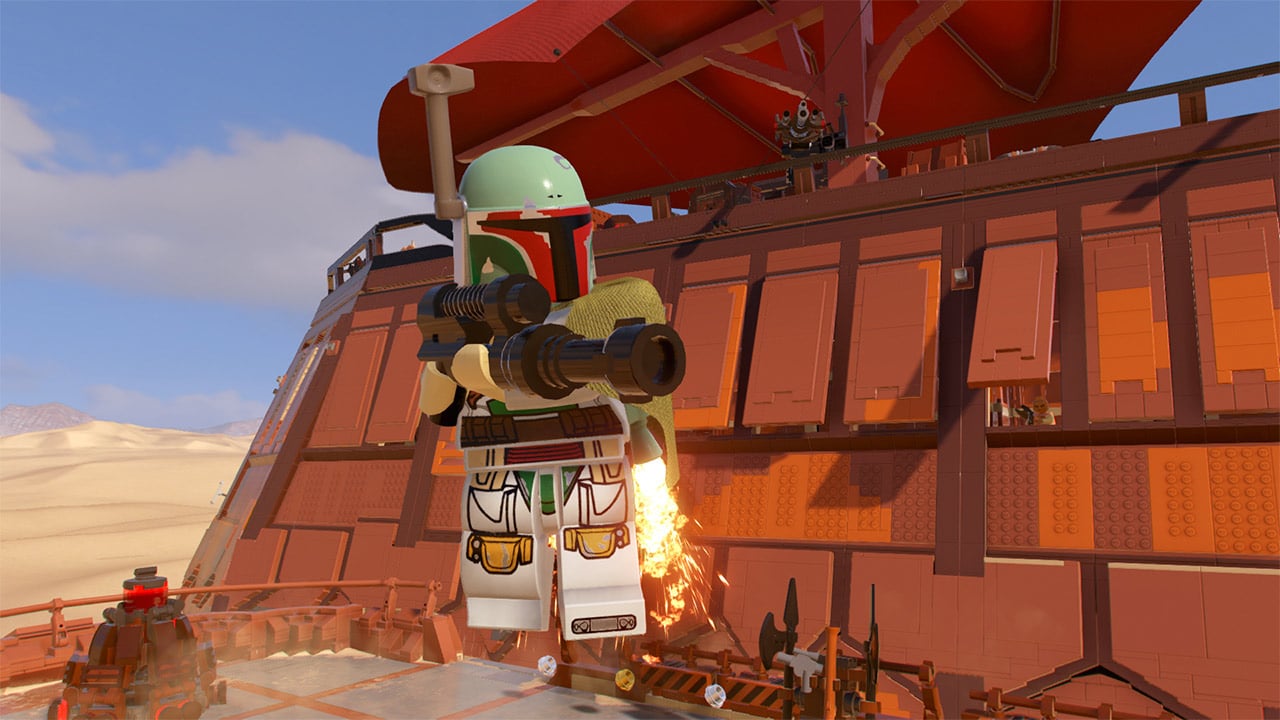 It was predicted very early on that the new engine would cause massive issues, but ultimately the developers were stuck with NTT, which had several issues to work through like instability and features that would go missing. It took much longer to add relatively simple animations thanks to less efficient processing and having to contend with the build crashing, and hours of work could be lost if things were not properly saved. While TT Games management ultimately agreed to give their employees better pay and more options for time off, the company ultimately stuck with a buggy engine that was far less efficient than the ones that helped them on their previous games. In a sense, it's little wonder that LEGO Star Wars: The Skywalker Saga went through a pair of substantial delays, with the current release plan set to be 18 months after the October 2020 release plan that was originally announced.
All this did little to alleviate the "crunch culture" at the offices of TT Games, as managers often got after employees who attempted to leave on time – a process referred to as "soft-spoken blackmail" by one of the anonymous employees reaching out to Polygon. Overtime was not always financially compensated for, as some payments were conditional upon meeting certain milestones in the game's development as opposed to payment being dependent on fulfilling the obligations of a work week – and some employees had work weeks that clocked in at six days and 80-100 hours. Not helping matters as far as scheduling went was the advent of the COVID-19 pandemic, which meant that a substantial amount of work on the title had to be done from home, somewhat detached from the usual means of cooperation, nor was the fact that changes to the design plan to add even more features to a sprawling title resulted in months of work being lost. The Skywalker Saga wasn't the only LEGO game in development either, as staff were often shifted from one project to another, putting more pressure on the LEGO Star Wars team.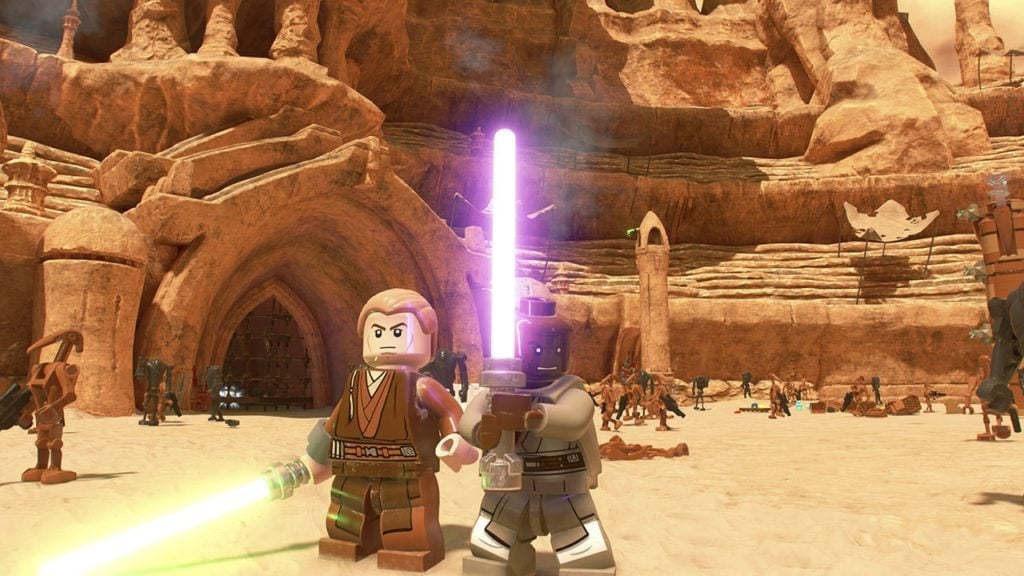 There has been a significant amount of employee turnover throughout the development of LEGO Star Wars: The Skywalker Saga, and some of the company's former employees have joked that their experiences at TT Games were so traumatic that they now have a condition which they call PTTSD: Post-TT Games Stress Disorder. And it wasn't just small-scale employees, either – several longtime contributors and executives opted to take their leave from the project, including company founder Jon Burton, head of design Martin Palmer, studio director Paul Flanagan, and head of design Arthur Parsons. With new management came some better working conditions for the overworked staff, with overtime hours limited, although at least 40 employees who worked on the title are said to have left TT Games and its sister company TT Fusion during the five years that it has taken to make the ambitious title. (For frame of reference, there are over 400 active employees between the two companies.) Last, but not least, it was unanimously agreed by the new management that the NTT engine would no longer be used, and the more user-friendly Unreal Engine 5 will take its place.
Despite all the doom and gloom presented in this complicated story, there is good news to accompany all the blood, sweat, and tears that went into making one of the most comprehensive Star Wars gaming experiences ever. Based on what the employees and ex-employees have said about the latest LEGO Star Wars title, it sounds like The Skywalker Saga turned out to be pretty good despite the difficulty in getting the game made, as there is a feeling of confidence in the state of the game based on their own experiences playtesting it. The Skywalker Saga contains a cast of hundreds of playable characters, 24 open-world planets (Tatooine, Yavin IV, Hoth, Dagobah, Bespin, Endor, Coruscant, Naboo, Kamino, Geonosis, Utapau, Kashyyyk, Mustafar, Jakku, Takodana, D'Qar, Ahch-To, Cantonica, Crait, Exegol, Ajan Kloss, Pasaana, Kijimi, and Kef Bir) and several large vehicles (including the massive Death Star I, Death Star II, and Starkiller Base, which for some reason counts as a vehicle) that can be explored inside-out, alongside an extensive amount of content that will give players hours upon hours to immerse themselves into a brickified version of the galaxy far, far away. All the same, we hope that this exposé from Polygon, alongside shifts in management that have addressed several longtime concerns that have been ignored in the studio, can help inspire positive change within TT Games and that current employees at the company are being treated better than their predecessors.
LEGO Star Wars: The Skywalker Saga will be released on April 5, 2022, on Nintendo Switch, Xbox One, Xbox Series X/S, PlayStation 4, and PlayStation 5, along with Microsoft Windows.
Grant has been a fan of Star Wars for as long as he can remember, having seen every movie on the big screen. When he's not hard at work with his college studies, he keeps himself busy by reporting on all kinds of Star Wars news for SWNN and general movie news on the sister site, Movie News Net. He served as a frequent commentator on SWNN's The Resistance Broadcast.