Review – Get Some Hands-on History with 'Star Wars: Jedi Artifacts' from Insight Editions
Insight Editions continues their work of bringing the history and culture of the galaxy far, far away onto your bookshelf and into your hands. Star Wars: Jedi Artifacts offers something for everyone. Looking to read a bit more about Jedi history? Or would you like one of Ahsoka's lightsabers as a keychain? With the textual and tangible, Star Wars: Jedi Artifacts offers both!

We've seen and read tales of folks around the galaxy far, far away searching for traces of the Jedi. Star Wars: Jedi Artifacts allows intrepid readers to do the same thing. It offers a survey of the Jedi lore, from The High Republic-era all the way through the sequel trilogy to The Rise of Skywalker. This is a great way for casual or newer fans to dig a bit deeper into the stories surrounding their favorite Jedi, in whichever part of the Star Wars franchise their entry point may be.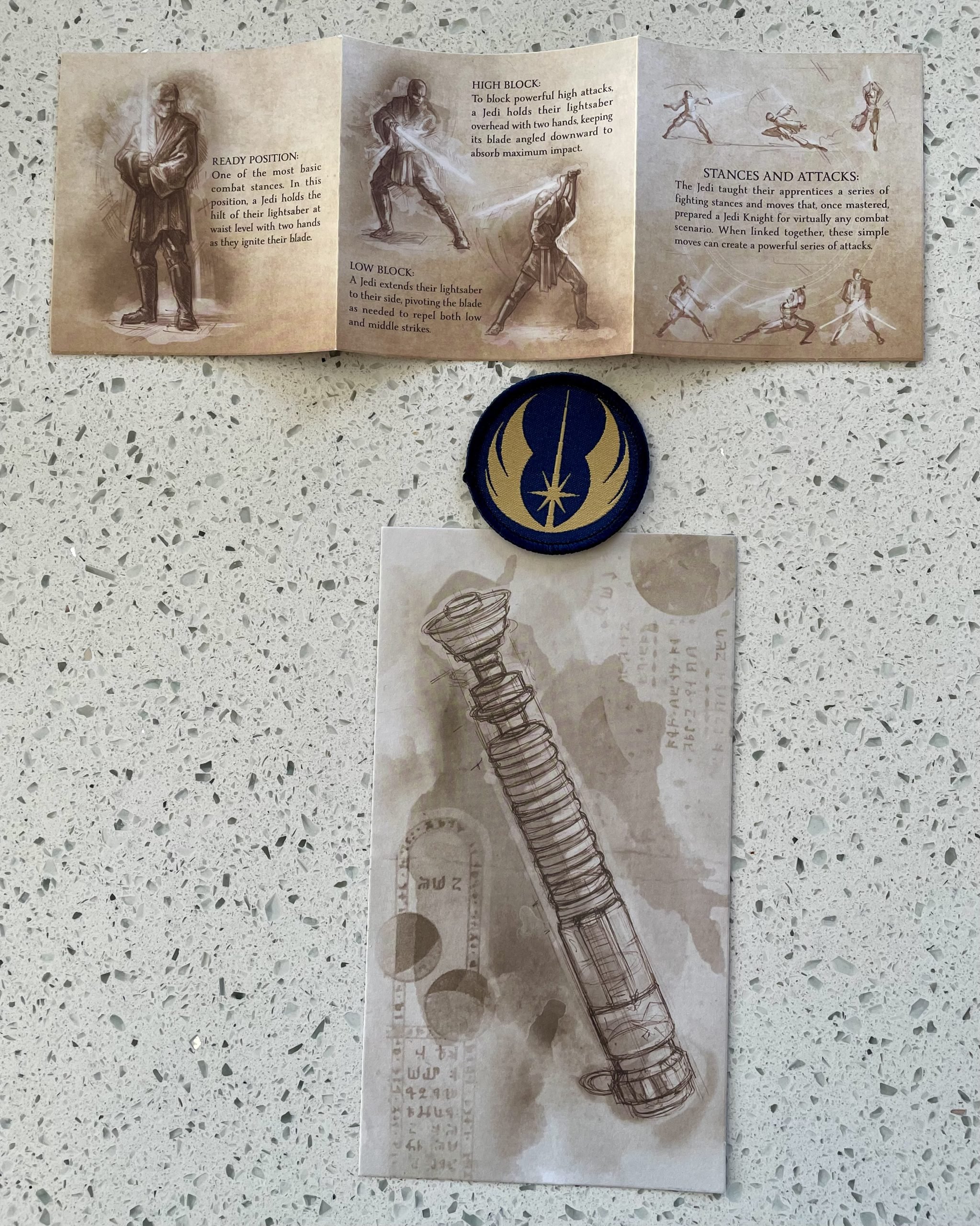 It wouldn't be entirely accurate to call Star Wars: Jedi Artifacts a book, because it's so much more. On almost every page, the team of Insight Editions have placed something tangible. One of my favorites was this lightsaber technique and Jedi patch combination. Simple and elegant. These artifacts aren't just crammed in for the sake of it, they are strategically placed. Some are so subtle I didn't catch them until my fourth or fifth time flipping through.
The miniature model set is a delightful surprise! You get to build your own Jedi Vector from The High Republic era, and it even glides. It's pretty simple to slide together, so younger readers or the craft-challenged (very much me) won't have any trouble producing the replica. It even flies, but unfortunately the hyperdrive seems to be out of commission.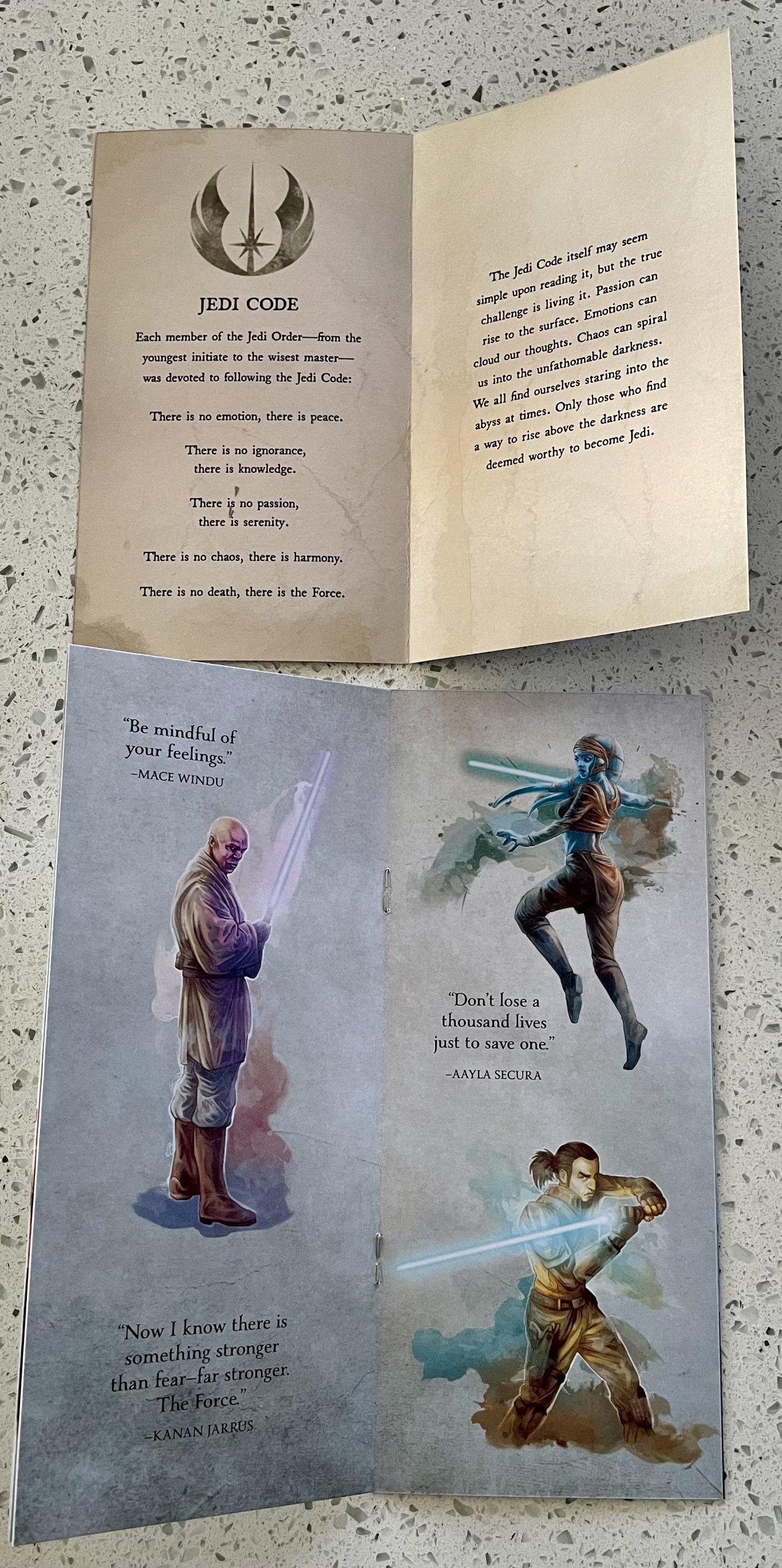 I won't share all the treasures tucked away in the pages! The above are two more pieces I think are just lovely. There are lots of fun surprises plus some new additions to the Jedi lore we've only met in the last few years. As fans look to turn the page early next year with the next wave of High Republic novels and the highly anticipated Obi-Wan Kenobi series on Disney Plus, Star Wars: Jedi Artifacts gives us a chance to revisit the established story of the Jedi. Readers and collectors get a bit of everything here, so add Star Wars: Jedi Artifacts to your list and make sure to pre-order ahead of its release on January 11.
RATING: 9/10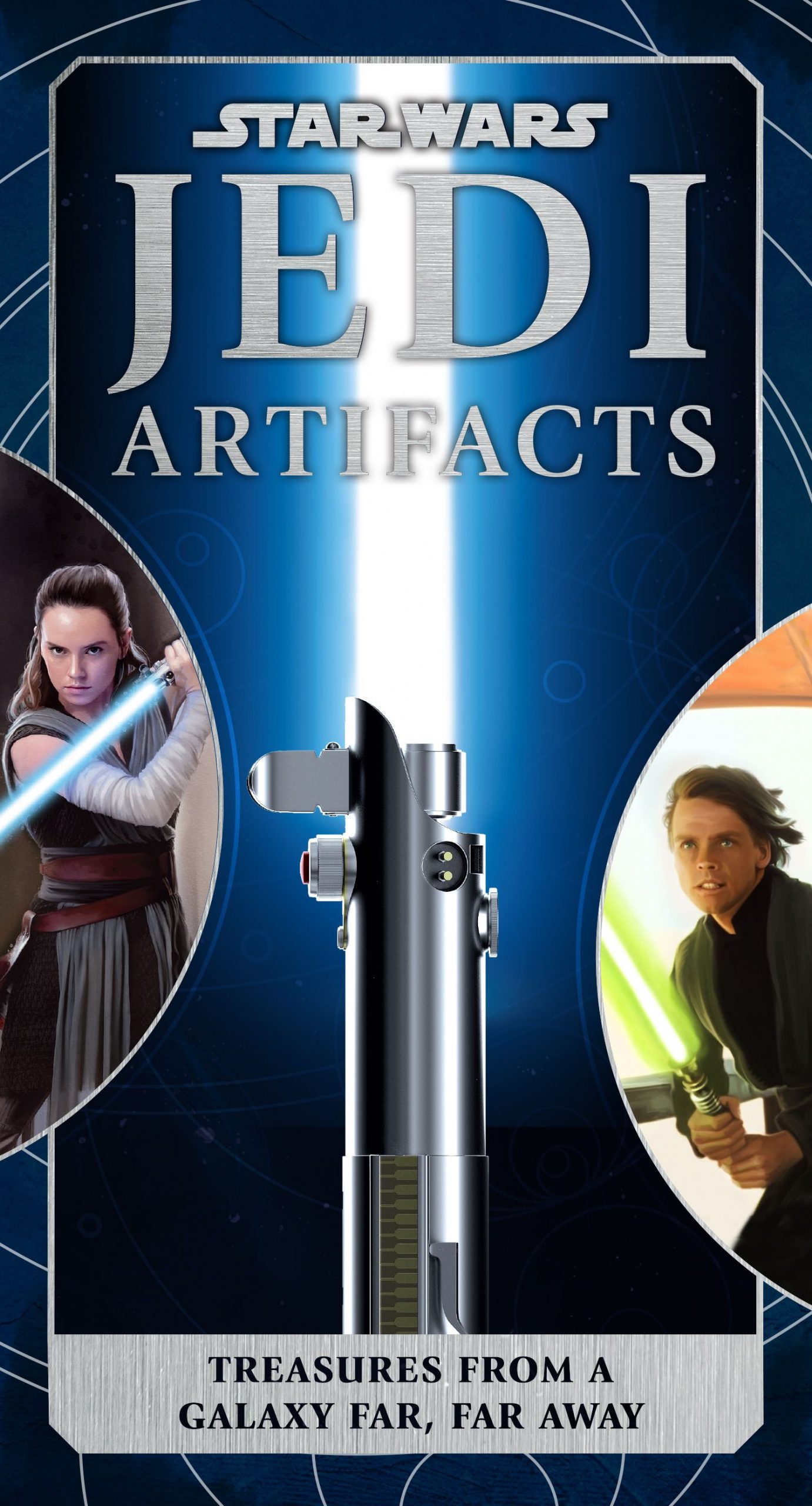 Special thanks to Insight Editions for the advanced copy used in this review. Star Wars: Jedi Artifacts will be available December 21 wherever books are sold.
Kyle Larson lives in Portland, Oregon. When he's not running trails, he's reading and writing.