Lucasfilm Hires Netflix Executive Momita SenGupta as Vice President Of Physical Production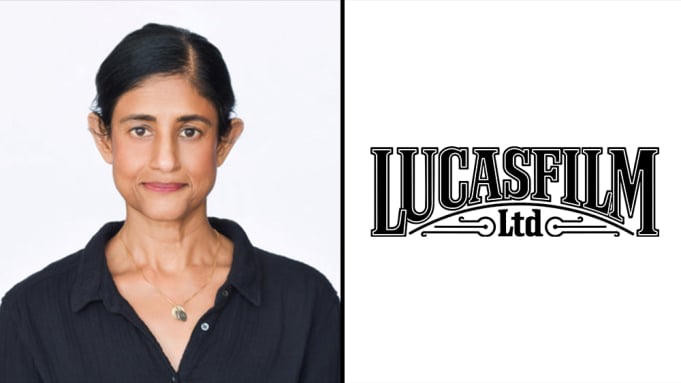 As Lucasfilm expands upon their output of content, they need new people to help develop it – and one such position has recently been filled. Former Paramount and Netflix executive Momita SenGupta has been selected to help oversee the development of new productions such as The Book of Boba Fett.
Deadline reported the news yesterday, explaining that SenGupta has been hired to be the executive vice president of Lucasfilm's physical productions, reporting directly to Kathleen Kennedy. In layman's terms, that means that she gets to allocate the resources for the various projects in development, from shows that are already underway like Andor to shows that have only recently been announced like Lando. Part of her job also indicates that she'll keep tabs on everything from pre-production and post-production work to managing finances. This also puts her in a similar position to Michelle Rejwan, a senior vice president who is in charge of live-action development.
According to her LinkedIn page, SenGupta worked at Viacom (the parent company of Paramount) from 2006 to 2013, and from 2015 to 2018, before moving on to work for Netflix from 2018 to 2021. The latter is particularly important, as she oversaw development of various shows in both the United States and the United Kingdom, which is not exactly a small task. As such, she has extensive high-level experience readying her for the job of overseeing physical production on a slate of new television series as Disney+ becomes a core part of the Star Wars business model. Hopefully that experience serves her well on the feature film side as Star Wars: Rogue Squadron revs up its engines in the years ahead. She'll also undoubtedly be involved with non-Star Wars Lucasfilm content, such as the fifth and final main Indiana Jones movie and the Willow television series.
Grant has been a fan of Star Wars for as long as he can remember, having seen every movie on the big screen. When he's not hard at work with his college studies, he keeps himself busy by reporting on all kinds of Star Wars news for SWNN and general movie news on the sister site, Movie News Net. He served as a frequent commentator on SWNN's The Resistance Broadcast.