Ewan McGregor Addresses 'Obi-Wan Kenobi' Delay: "It's Not That Dramatic!"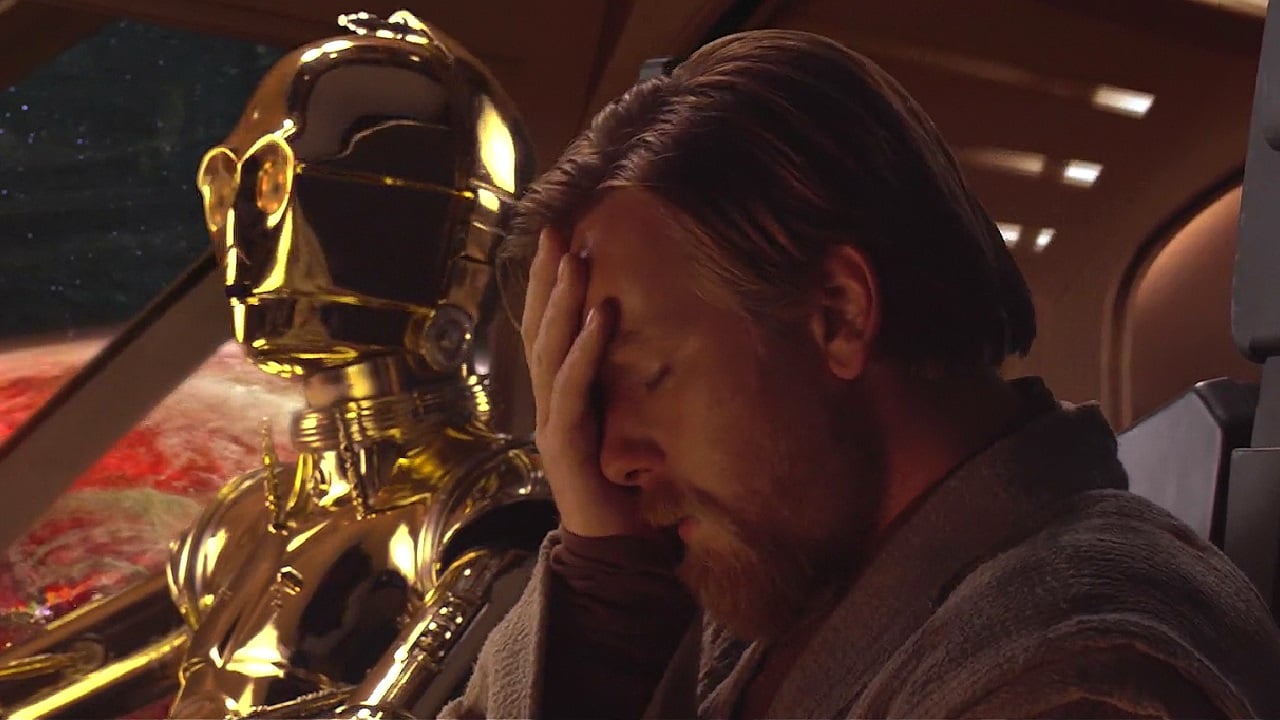 The Star Wars side of the internet has collectively lost it over recent rumors about trouble with Disney+'s Obi-Wan Kenobi series, but lead actor Ewan McGregor has stated that things are not nearly as dire as initial reports made them sound. He notes that, while a delay is happening, Lucasfilm are confident in the story and want to take extra time to make it better.
Let's recap: originally planned as the third standalone Star Wars feature after Solo, the planned Obi-Wan Kenobi project was redeveloped as a Disney+ series after Lucasfilm decided that it was in their best interests to rethink their overall strategy for releasing movies in the franchise, opting for more time to develop each movie after The Rise of Skywalker was to be their fifth installment in five years. Shortly after the release of The Rise of Skywalker, a parody movie news account on Twitter joked that the show was going to be cancelled with McGregor parting over creative differences. This was mistaken for actual news, so news outlets reached out to McGregor's reps, who denied such a problem. However, as we later found out, there was definitely a creative shift brewing with the project while all of that was happening.
Much like with the Cassian Andor series that's also moving forward, the Obi-Wan Kenobi show has opted to go for some major rewrites to ensure that the show can be as good as possible. Some reports suggested that one of the reasons that the series was being pushed back was to change story elements that would make it feel too much like The Mandalorian (presumably with scenes of our hero watching over a young Luke Skywalker). As such, production on the series has been delayed significantly (as the show was planned to start filming in July) and the crew that were planning to start filming in half a year have been dismissed for the time being. While director Deborah Chow is still set to oversee directing on the show, Hossein Amini, who wrote the movie screenplay and was adapting it to television, is apparently no longer involved as Lucasfilm search for a new writer. The series is also stated to have gone from six episodes to four (much like how The Mandalorian Season One was rumored to be ten episodes long before being cut down to eight).
Talking with Entertainment Tonight while promoting his upcoming superhero movie Birds of Prey (which hits theaters next month), McGregor took a moment to explain that there aren't issues with the screenplays, but they want to take a little extra time to make sure that they're just right. He also noted that, in spite of the production delay – the show will now reportedly begin filming in January next year – there will be no delay to the show's release date, which has not yet been announced:
"The scripts are really, really good. They want to make them better, and they just slid the production to shooting next year. So it's not as dramatic as it sounds; I just got here tonight, and it's like, oh my god look at all this stuff! It's not that dramatic! …We're airing on the same day and all that stuff."
This still sucks for the people who will be out of work for a while, but at least things aren't as chaotic as the initial reports made them sound. It stands to reason that, if the scripts are great in McGregor's eyes and the eyes of the crew, then the story that was written was not the issue. Perhaps there was just difficulty in shifting the screenplay of an intended feature film into a more episodic, televised format, and that's where a new writer coming in to tweak an existing story could excel. (As we've noted previously, we've had sources tell us that the movie script was great.) And since the show is being converted into an episodic format, it seems likely that each episode will probably be longer than the average one for The Mandalorian, in order to justify putting it on TV instead of in theaters. As it stands, more news on the development of this series – and other Star Wars projects developed for Disney+ – should come sooner rather than later, so stay tuned.
The untitled Obi-Wan Kenobi miniseries is moving forward, set to release exclusively through Disney+.
Grant has been a fan of Star Wars for as long as he can remember, having seen every movie on the big screen. When he's not hard at work with his college studies, he keeps himself busy by reporting on all kinds of Star Wars news for SWNN and general movie news on the sister site, Movie News Net. He served as a frequent commentator on SWNN's The Resistance Broadcast.