New Sequel Trilogy Art Piece Plus a Closer Look at the Knights of Ren and Other Characters from The Rise of Skywalker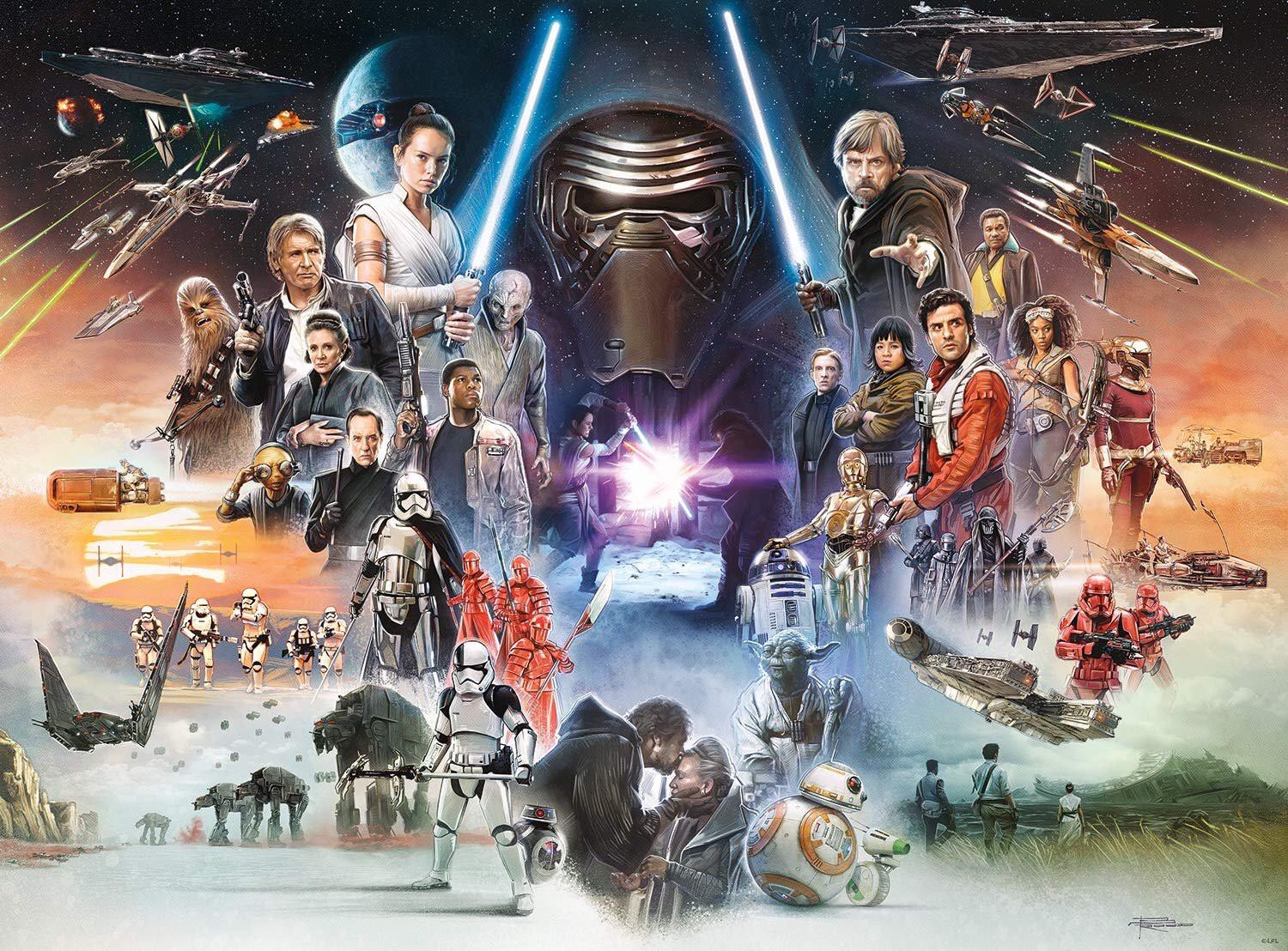 Happy Triple Force Friday everyone! The marketing machine for The Rise of Skywalker is underway, and it's about to be firing on all cylinders. While you're shopping and gearing up for your Star Wars Christmas this year, be sure to check out the new images from The Rise of Skywalker trading cards by Topps. The cards give us a closer look at Kylo Ren's posse as well as several other characters from the movie. Lando's somehow looking even cooler the older he gets, Rey's looking determined as ever, and actress Billie Lourd (Kaydel Ko Connix) is channeling her mother (Carrie Fisher) so much that I had to look twice. There's also a sweet new print by Eric Tan showcasing each film of the saga, and the fantastic poster above by Brian Rood, uniting all three films of the sequel trilogy. Read on to check them out!
First we start with the more interesting images. The much closer look at the Knights of Ren, where you can see a lot of details in their clothes and weapons.
(click on the images for bigger versions)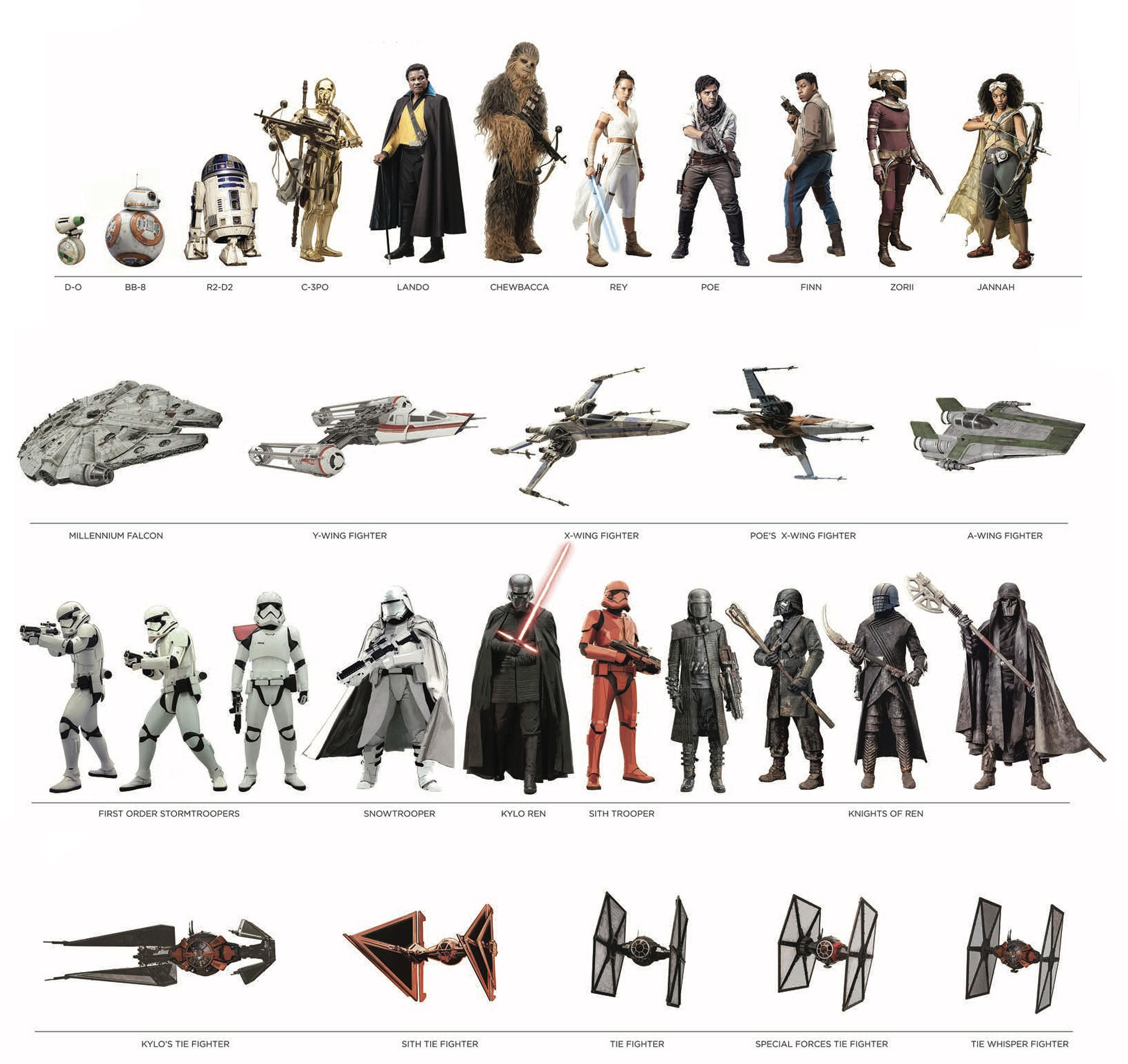 Topps is giving us even more visual details:
As you notice, The Knights of Ren are listed on all the merch and art pieces simply as "Knight of Ren", without using any personal names. A few days ago, Pablo Hidalgo took to Twitter to clarify that The Knights of Ren:
"have individual names but given the long lead times required for toys, the names weren't finalized in time for that product"
So rest assured, these guys will have real names in the movie and I am sure they will be badass as they look.
Here are the rest of the cards from Topps with the rest of the characters from the movie:
Images by Tyler Bruso
And if you are a fan of art prints, here's a cool collection for the entire Skywalker Saga by Eric Tan.
Images via Geek Carl