Daisy Ridley: Fans Will Know the Complete Story Behind Rey's Parents by the End of 'The Rise of Skywalker'
Star Wars: The Rise of Skywalker is less than six months away from opening in theaters worldwide, and since marketing for the movie has yet to kick in, fans are leaning on Daisy Ridley to feed us anything as she continues her interview tour promoting her upcoming film Ophelia.
In an interview with USA Today, Ridley shared J.J. Abrams said any remaining question about Rey's parents will be answered by the end of the movie. Ridley also explains how The Rise of Skywalker differs from the previous two saga films, and understands the fact that some fans were upset over The Last Jedi.
First up, the hot-button issue with fans. Rey's parentage! The issue has gone beyond the bubble of die-hard fans and now sees itself surfacing in questions from mainstream media outlets. Though I must admit, I was a bit surprised by Daisy Ridley's answer. So when asked if there was more to the story about Rey's parents in The Rise of Skywalker beyond them being "nobodies", Ridley said:
"(Director J.J. Abrams) did say the question is answered. So at the end of the film, you do know what the dealio is."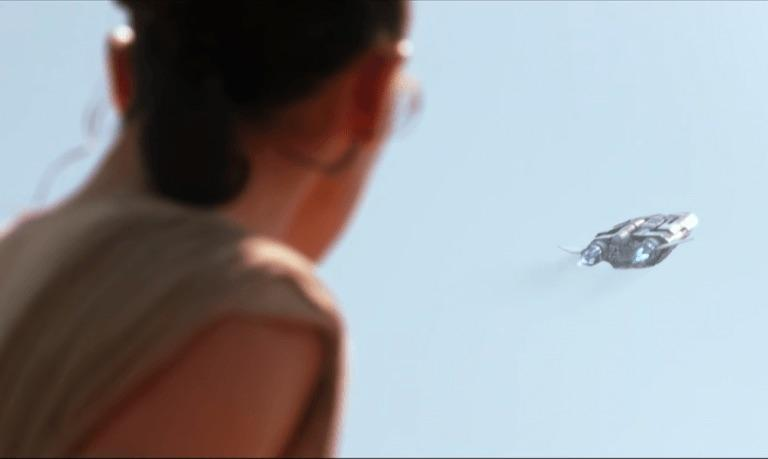 This does not mean Obi-Wan and Satine are her grandparents, so before we start going crazy again with the theories, this could simply mean there is more clarification on who they were specifically, and how and why Rey was left on Jakku.
Ridley was also asked about how The Rise of Skywalker differs from The Force Awakens and The Last Jedi. The theme of friendship and adventure surfaces again, which fortifies the belief that Rey, Finn, and Poe will be spending a lot of time together in this final chapter.
"Genre-wise, it's different from the other two, which will become clear when the film comes out. It's quite emotional. There's a different drive than the previous two films, but there's a lot of fun. I really missed John (Boyega) during the last one, but we're back together and now Oscar (Isaac) is part of it. To me, it felt like kids going on an adventure."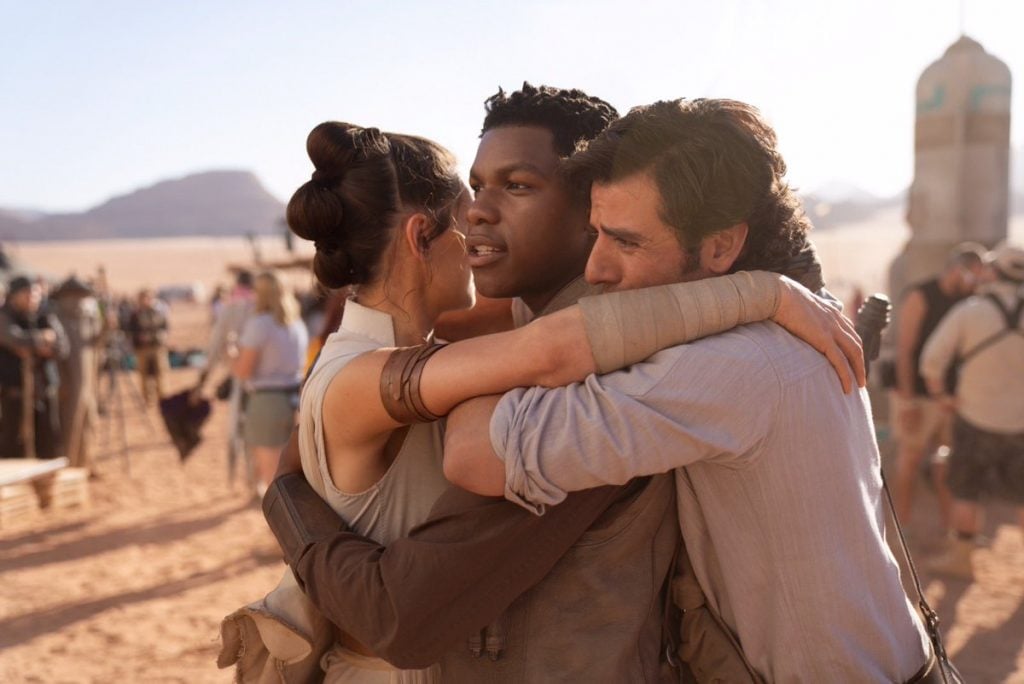 The interview looks back a bit too. The Last Jedi has been out for over a year and a half now, yet still sparks a lot of controversy among Star Wars fans. Ridley was asked about the backlash the film received, understanding where the sentiment comes from with something that people are so passionate about.
"I wasn't surprised, no. It's just a different thing. Everyone's going to have an opinion now anyway on the internet, but I also think it's fair. If people hold something incredibly dear and think they know how it should be and it's not like that, it's fair for people to think they were done wrong. It doesn't mean they were – ultimately, Rian's a filmmaker and one person can't dictate how a film is supposed to be – but freedom of expression, sure."
So there you have it, our latest The Rise of Skywalker update from Rey herself, Daisy Ridley. How has J.J. Abrams completed telling the story about where Rey came from and why she was left on Jakku with Unkar Plutt? We'll find out in less than six months when the different (genre-wise) and final adventure in the 'Skywalker Saga' opens in theaters on December 20, 2019.
For the full interview go to USA Today, where Ridley talks about Ophelia and shares more Star Wars tidbits, including how she performed roughly 95% of her stunts in the movie.
John Hoey is the Lead Editor and Senior Writer for Star Wars News Net and the host of The Resistance Broadcast podcast
"For my ally is the Force, and a powerful ally it is."