Gina Carano Tells ET Online That Shooting 'The Mandalorian' and Working With Jon Favreau Has Made Her Life a Different World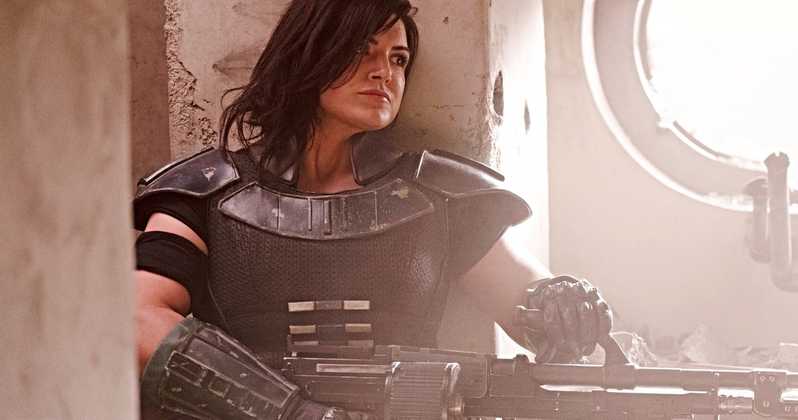 Star Wars fans may or may not know actress Gina Carano, but they will this fall when The Mandalorian debuts on Disney+. The former MMA fighter will make her debut in the Star Wars galaxy and in an interview with ET Online, spoke briefly about how working with Jon Favreau and shooting the series has changed her life and career trajectory.
Before filming a significant early scene, writer and executive producer Jon Favreau spoke to Carano, in what I picture being like a motivational speech a coach in a movie gives before the team heads out for the final quarter of the big game. If that analogy doesn't work for you, hopefully Carano's explanation and recollection of their exchange serves you better:
"He looked at me before my big scene, one of my biggest introductory scenes in Mandalorian, and he was like, 'We're gonna change your trajectory right now,'" she recalled. "I think he's a very honest man, and he's seen the struggle, and he's seen what happens to careers and he's like, 'We're gonna change your path right now'… He's like, 'From here on out, you're gonna choose jobs that are complimenting [you]. And you're gonna choose jobs that challenge you. And you're gonna believe in yourself. From this scene forward.'"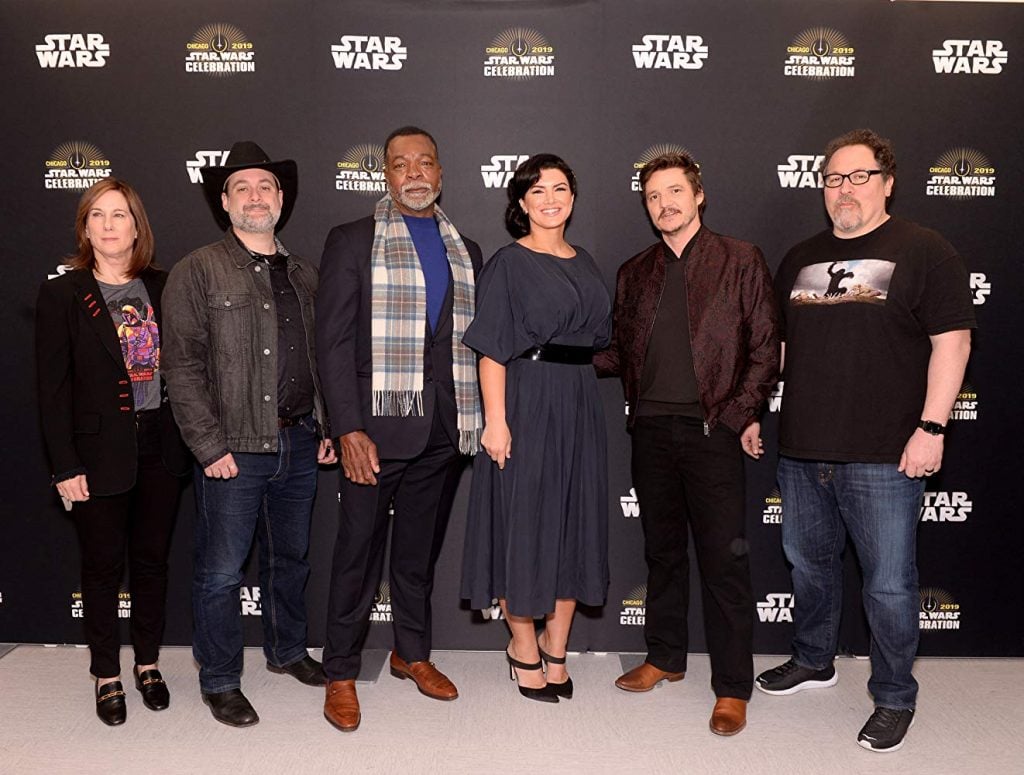 Favreau appeared to have his finger on the pulse, as all great directors do when it comes to getting the best out of your actors, because Carano genuinely, without any sense of hyperbole, seems to pin this moment as one that may have changed her life professionally, and perhaps in general.
"I was welling up with tears – And I went out and I crushed that scene. And it was like, a scene when I first read the script I was like, oh gosh, this is more than I've ever been given — how am I going to do this? And then, with him (Favreau), I really trained for it, and I really was present… He believed in me and it helped me believe in myself. I couldn't thank him enough, because I feel like my whole life since I shot that has been a different world."
Carano plays Cara Dune, a former Rebel Shock Trooper, and we don't know much more about her character beyond that, but we do know that Carano herself was blown away by the positive vibes she felt during The Mandalorian panel at Star Wars Celebration Chicago.
"Literally, as soon as we walked out on stage, it was a rush of like, this positive energy, which I was not expecting. And I feel like, you know, Twitter is one of the worst places to go, but I refuse to let people chase me away. And I refuse to be one of those negative voices…. Because a lot of us have been reserved and now we're like, no, come on, like, we're human beings, you know? We're just trying to do the best we can! So that was just positive energy, I love it."

The Mandalorian will debut on November 12, 2019 on the Disney+ streaming service and will release new episodes on a weekly basis.
SOURCE: ET Online 
John Hoey is the Lead Editor and Senior Writer for Star Wars News Net and the host of The Resistance Broadcast podcast
"For my ally is the Force, and a powerful ally it is."