'Star Wars: Andor' Rumor – Ben Mendelsohn Possibly Appearing as 'Rogue One' Villain Orson Krennic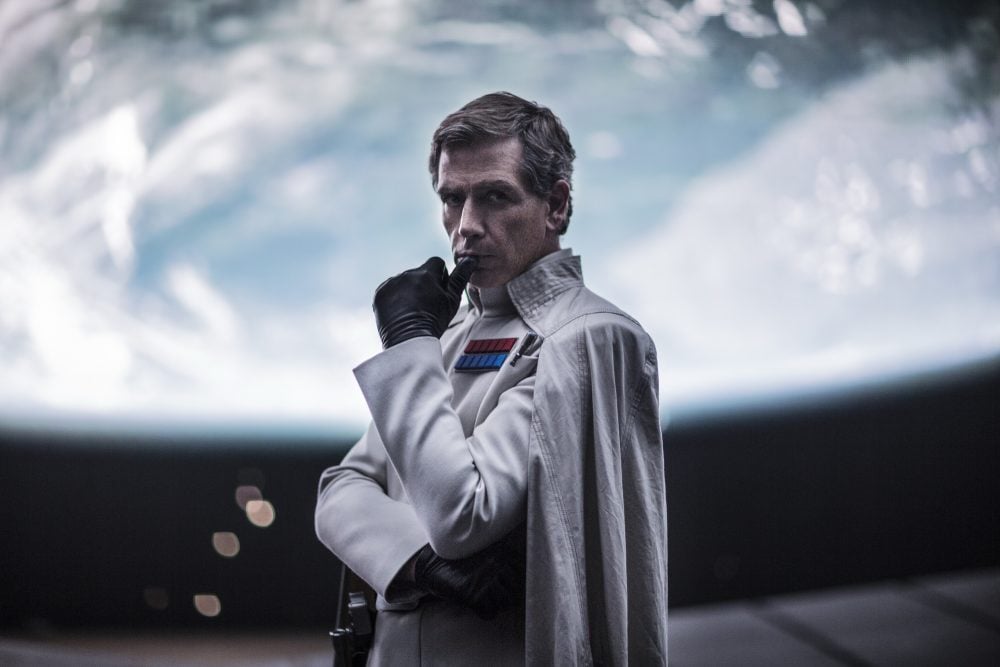 Star Wars: Andor needs an antagonist, and if the rumors are true… Well, you have to start somewhere, and that somewhere may just be with Ben Mendelsohn as his Rogue One character, Director Orson Krennic.
According to sources tied to The Direct, we will be seeing the return of Orson Krennic, the main villain of Rogue One, at some point in the first season. The size of his role will be remains unclear at this time, but it can be assumed that his presence will likely be felt throughout the series in order to give more weight to the end of that particular narrative. Krennic's role in Rogue One is to oversee development of the Death Star, which becomes fully operational pretty early on into the film's narrative. Since this series is set before then, it can be presumed that Krennic's activities may be tied to other Imperial operations.
Word of Mendelsohn's involvement in Andor hits the airwaves very shortly after we got an unofficial confirmation that Forest Whitaker will be back as Saw Gerrera from one of the stars of the show. However, we should stress that this should be treated as a rumor for the time being. There has been a little bit of info to support such an appearance, however. Not that long ago, some leaked set photos show Imperial officers wearing uniforms similar in design to the one that Krennic wears at the beginning of the film – along with later in the movie, as he wears the same look, but with a cape. Mendelsohn's involvement wouldn't exactly be surprising, as he's officially been confirmed to play a major part in the Marvel Disney Plus show Secret Invasion.
It remains to be seen if other Rogue One characters will factor into the series, but we do know that there's a plan for Alan Tudyk's K-2SO to appear at some point after the first season. In any case, it seems like there are definitely plans for the show past the first twelve episodes that have already been ordered, so even if most of the cast doesn't show up, there may be time for that to happen down the road.
Star Wars: Andor is set to release sometime in 2022 on Disney Plus.
Grant has been a fan of Star Wars for as long as he can remember, having seen every movie on the big screen. When he's not hard at work with his college studies, he keeps himself busy by reporting on all kinds of Star Wars news for SWNN and general movie news on the sister site, Movie News Net. He served as a frequent commentator on SWNN's The Resistance Broadcast.