Mark Hamill Jests Hope That 'The Rise of Skywalker' Is His Last Star Wars Film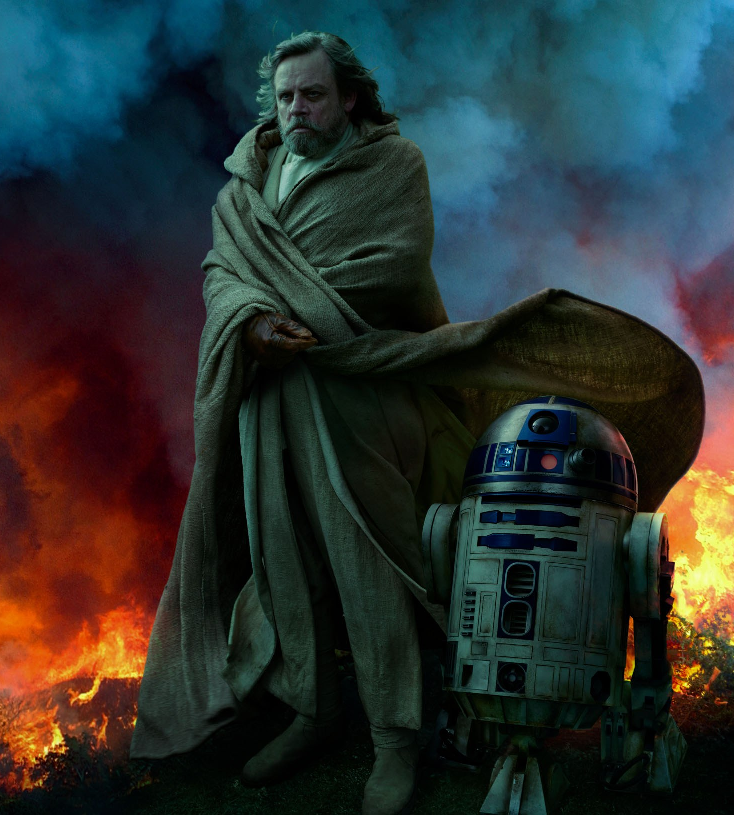 Luke Skywalker, one of the definitive faces of Star Wars, is set to return for one more time in this December's The Rise of Skywalker. Recently, Mark Hamill explained that he's content if it's his last time playing Luke Skywalker, believing that the sequel trilogy has given his iconic hero a sense of closure.
Hamill has been relatively quiet about his role in The Rise of Skywalker, perhaps a personal decision, given that a number of his comments about creative disagreements he had with how his character was handled in The Last Jedi were misconstrued as dislike for the film. But when asked about it recently, he's been able to open up a bit, confirming that thanks to the myths of Star Wars, the deceased Luke Skywalker can return as a "Force ghost."
Speaking to the Associated Press at the premiere of the Child's Play remake (where he lends his voice to the killer doll Chucky), Hamill explained in a semi-joking tone that he hopes to retire from Star Wars with the latest installment:
"Well, because [Luke Skywalker] had closure in the last one. The fact that I'm involved in any capacity is only because of that peculiar aspect of the Star Wars mythology where if you're a Jedi, you get to come back and make a curtain call as a Force ghost."
The explanation given does not indicate any anger directed at Lucasfilm, and instead reflects that he feels that it's time for this leg of the franchise to end with a definitive sense of closure to the characters that have been established across three trilogies. Couple that with the heartbreaking absences of classic cast members Kenny Baker, Carrie Fisher, and Peter Mayhew from future projects, perhaps he feels that it's not the same without them. Not to mention that the forthcoming films from David Benioff and D. B. Weiss, and Rian Johnson will likely venture into new areas and eras in the galaxy that don't specifically revolve around the original cast.
It's possible Hamill could voice Luke Skywalker in future animated projects and video games, but with The Rise of Skywalker serving as the definitive ending to the entire "Skywalker Saga" of Star Wars movies, Hamill will be hanging up his lightsaber/blaster in live action. You can watch the clip from his AP interview below:
HAMILL'S LAST HOPE: #MarkHamill (@HamillHimself) is hoping to retire from his Jedi job in @StarWars' next installment #RiseOfSkywalker pic.twitter.com/Kvdb53Sw31

— AP Entertainment (@APEntertainment) June 20, 2019
Star Wars: The Rise of Skywalker will be released on December 20, 2019.
Grant has been a fan of Star Wars for as long as he can remember, having seen every movie on the big screen. When he's not hard at work with his college studies, he keeps himself busy by reporting on all kinds of Star Wars news for SWNN and general movie news on the sister site, Movie News Net. He served as a frequent commentator on SWNN's The Resistance Broadcast.