(Non-Spoiler) Review: Star Wars – Thrawn: Alliances
Timothy Zahn returns to the Star Wars Universe with Thrawn: Alliances. Since Thrawn came back onto the scene a couple years ago, we've been teased about a specific event where he and Anakin Skywalker met. The time for teasing is over, and Timothy Zahn spares few details in this fast-paced novel, which is part history between Darth Vader and Grand Admiral Thrawn, as much as it is about the expanding galaxy in the Star Wars Universe. This review contains no spoilers.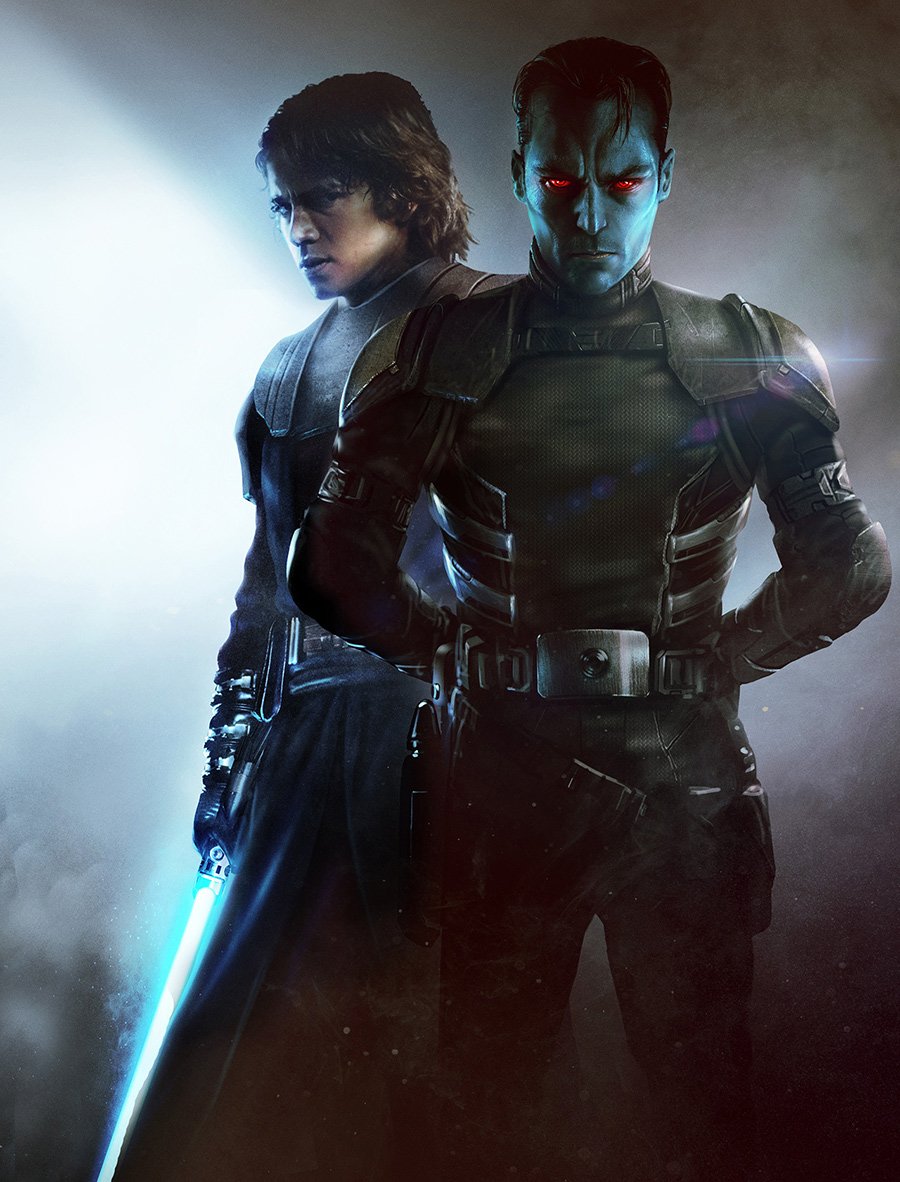 Before you start reading Thrawn: Alliances, take a good look at each variation of the covers and get both images burned into your mind. These covers capture everything about the mood of the novel. If I had to pick a sub-genre for this novel, I'd pick mystery. It's a mystery that spans two very different periods of the Star Wars Universe and at the heart are two very different iterations of Anakin Skywalker/Darth Vader and Mitt'raw'nuruodo/Grand Admiral Thrawn. One of Zahn's strengths is how well he commands these characters and portrays how the events of the galaxy have affected them. Sure, one could argue much of Anakin/Vader's story has already been told, but I think readers will find Zahn's take on each side of that icon very refreshing. Thrawn is certainly still steeped in mystique, so you can visualize the giddy smile Zahn must have had on his face as he pulled back the layers on a character he's been writing on and off for twenty-seven years.
Back to that mystery part. Being very careful to walk the spoiler line, neither character seems to really know what they are after when tasked by the Emperor to work together. That's all I'm going to say about the plot and that's really all you should know. These two Imperial powerhouses seem to think they understand one another, but as they slowly work their way through the task at hand, they ride a rollercoaster of trust and mistrust. I went into this novel expecting the push and pull – especially since that's how Vader tends to size up others he either considers to be close to his equal or rival; but I'm still not sure if Vader even makes that distinction, especially with someone like Thrawn. Their relationship throughout the novel is as much a mystery as the story itself. Don't be discouraged if you get fatigued from the winding subplots of Vader and Thrawn's dynamic, as Zahn really hammers home how peculiar it is these two can even stand in the same room together.
This is Anakin Skywalker at peak-Clone Wars. As mentioned earlier, Zahn did a terrific job writing Anakin Skywalker. I could hear Hayden Christensen and Matt Lanter in my head. This is a very lively book, and it's a credit to Zahn's writing how well this character came to life in my head. I also felt like this is a story that hasn't really been told about Anakin, who's kind of out on his own, in a part of the galaxy that's far removed from the Jedi and the Clone War. He's as heroic as he needs to be, but still has the emotional fragility and instability that draws dots leading to who he will become.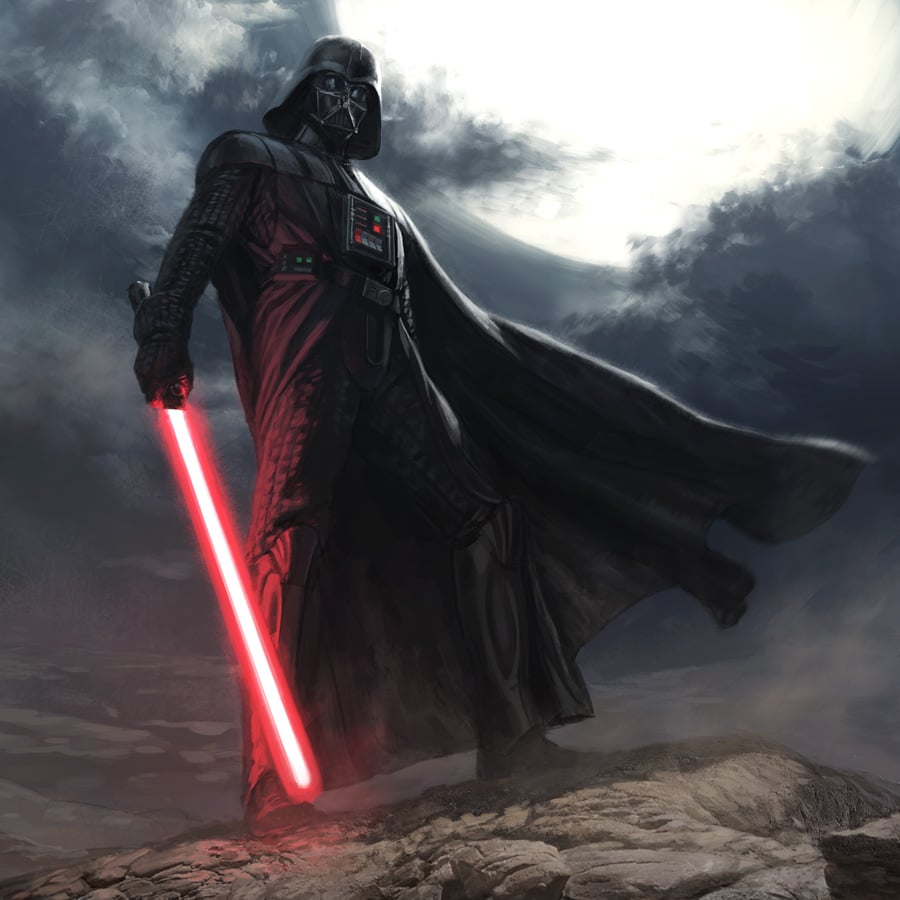 Darth Vader is also at the height of his ambitions – at least at this point in time – as the Emperor's enforcer and defender of the Empire. There's a righteousness Vader carries that I'd not picked up on before. As strange and twisted as it is, it's there, and that's one of the things I thought was unique about Zahn's take on the iconic and voluminous history. Don't confuse righteousness with virtue, because this is still a Vader steeped in the dark side of the Force. Though we do get some glimpses of memories, whatever remained of Anakin Skywalker is barely a glimmer. That's what's so interesting about the structure of this novel, because essentially the same character's actions are at such opposite ends of morality throughout the story.
There's also some great stuff about the Force you'll notice, too. Not going to get into it here, but you can look forward to that. Don't count on this being a Wookieepedia page, but there's some nice things we haven't seen before from a Force-user's perspective. Not that I expect a Wookieepdia page when I got into a novel with a title as specific as this one, but I wish we would have gotten a little more of that. That's one of the few critiques I have when it came to Anakin/Vader. Otherwise, I hope Zahn gets to write more Vader. I was quite pleased and impressed.
No, I didn't forget about Thrawn. Like Anakin and Vader, Thrawn has undergone his own transformation as he's ascended to Grand Admiral of the Empire. If you've read Zahn's predecessor to this, Thrawn and watched the last two seasons of Rebels, you'll have a good sense of who you are meeting. Just an important aside, you definitely need to read Thrawn (or the excellent comic adaptation that recently concluded) and it certainly wouldn't hurt if you watched a few episodes of Rebels; Zahn doesn't really take much time to bring you up to speed with the Grand Admiral, so you should come prepared. That said, I think it's safe to say most readers will feel like they know the mysterious military strategist a bit better by the time they are done reading. Not that I disliked him, but Thrawn was not one of my favorite Star Wars characters. I walked away from this novel not only intrigued, but wanting much more. I think Thrawn fans are going to be very pleased with what Zahn's done in this novel. This is a worthy addition to the character's mythology, and I'm certainly all-in now on whatever role Thrawn plays in the canon going forward.
I'm not trying to cut my appreciation of the titular character short, but that's really all I can say without venturing into spoiler territory. To get into the nuance of Thrawn's role in the story would hint at some of the best surprises in the book. Just make sure you are caught up going in and enjoy the ride. Timothy Zahn has mastered this character and you can be sure that he plays a big role in everything that happens in this novel.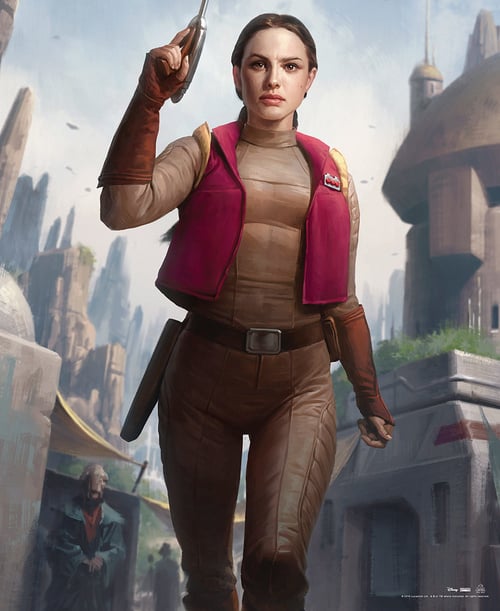 Padmé! Yes, Padmé fans and all Star Wars fans should rejoice! Your badass senator from Naboo is here, and she is great. This is Padmé getting her hands dirty and of the motto: if you want something right, you better do it yourself. I was very excited when I heard she would be in this and didn't know what to expect. She's as much a part of this story as Anakin/Vader and Thrawn, and you should expect to be cheering for her frequently. In my opinion, Padmé is the true hero of this story. She is thrown into all sorts of craziness and never backs down. I couldn't help but smile and kept saying "Oh, wow!" to myself each time she was confronted with a new challenge. Padmé is the rock of this novel, make no mistake.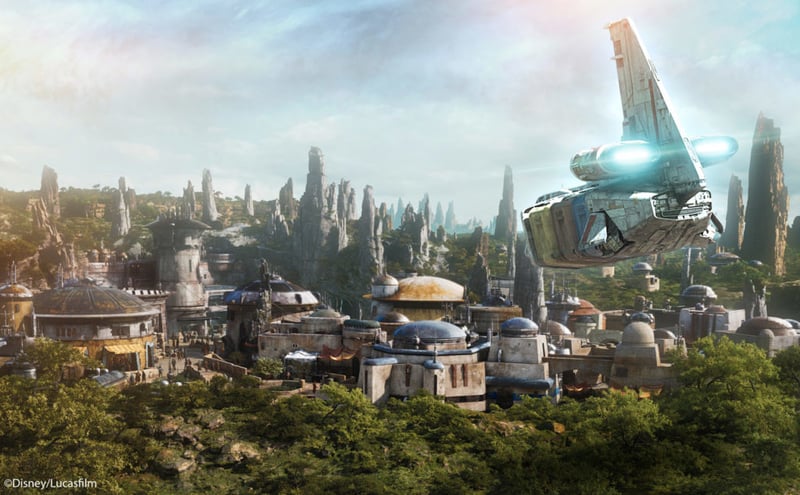 It's been well covered that the planet Batuu is visited in Thrawn: Alliances, so I'm just going to briefly touch on it. Since this is not a spoiler review, I will only confirm what's already been said: this is a planet at the literal edge of the known galaxy. It's barely been recognized as part of the Republic, as well as only a part of the Empire because they lay domain on the entire known galaxy. It is more backwater than Tatooine or Jakku, and that's saying something. You'll probably start to realize why Batuu will be the prominent part of Disney's new park expansion once you finish the book. I felt like there were some big building blocks laid down in Thrawn: Alliances for the future of the Star Wars Universe, and it wouldn't be a surprise if Batuu was one of them.
There's a great mixture of supporting characters to round out the trio of Anakin/Vader, Thrawn, and Padmé. I enjoyed seeing some dynamics between Imperial officers we haven't really seen before. The fear and respect Vader and Thrawn command on a Star Destroyer is palpable through the eyes of these characters, most of whom are Imperial officers. There's also an intriguing Clone Wars-era figure I enjoyed. The spotlight really is on the trio I've mentioned, but the sections featuring these characters are just as enjoyable. They all serve their purpose and are well-written.
Thrawn: Alliances is a lot of fun to read. It's a very fast read, too. I'm writing this review after having finished it in barely over twenty-four hours. Granted, I lucked out and had a few extra hours in my day I don't normally have, but I think most folks will fly through this novel. Not only is the cadence of the plot fast, it's a great story, and I had a hard time putting it down. This is a very different novel from Thrawn, which is a good thing. What Thrawn did well was reintroduce and revitalize a beloved character – and it was done by the character's creator. Thrawn: Alliances takes that character and matches him up with someone who has different strengths, but is in all respects a peer. Thrawn is an analytical mastermind when it comes to assessment, and that's no different here. Also, he really gets his fangs here as a villain, despite the clinical nature of strategist he's often portrayed as.
Timothy Zahn has proven many times that he is at home and most welcome writing in the Star Wars Universe. His talents as a writer are apparent, but it also helps that he's damn good at writing Star Wars. If you're a Thrawn fan, there's little doubt in my mind you will enjoy this novel. If you're a Star Wars fan who has never quite gotten into Grand Admiral Thrawn, I'd suggest you get caught up just so you can read this. It's a really great story and may provide signs of where Star Wars could go in the near future. I highly recommend this book. It's well worth your money, and most importantly, your time.
RATING: 9/10
Special thank you to the team at Del Rey for the advanced copy used in this review.