Art Prints of The Last Jedi by Dan Mumford Are on Sale at Bottleneck Gallery, and a New Interview with the Artist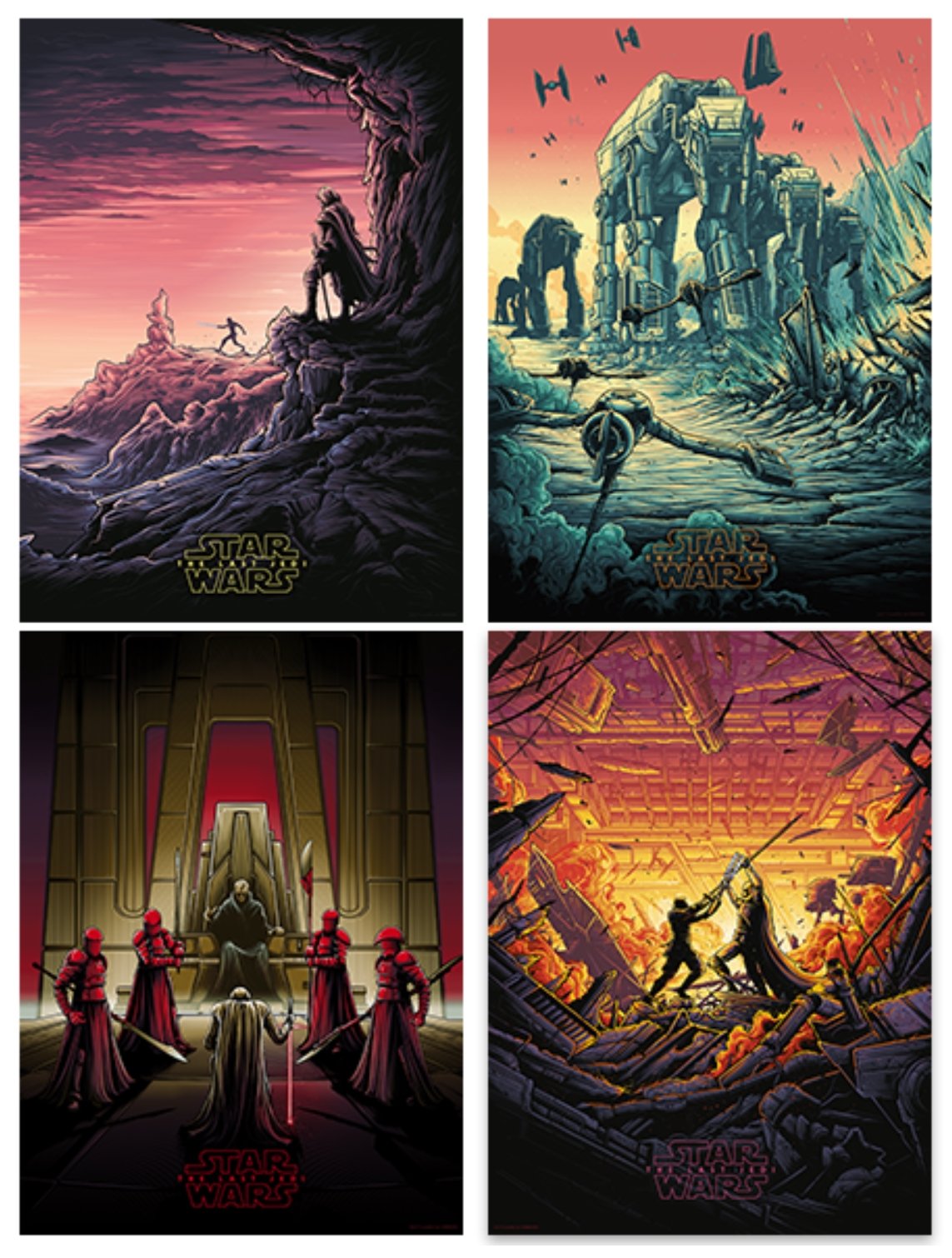 I am sure many of you will immediately recognize Dan Mumford's stunning style when you see these prints from The Last Jedi. Dan created four officially licensed pieces for both The Force Awakens and The Last Jedi that were given out at select U.S. screenings of the movies as lithographs. Now thanks to our friends at Bottleneck Gallery and Acme Archives/Dark Ink Art, The Last Jedi pieces are available in a large, high-quality screen print format (18×24 inches).
Dan's prints will be available Thursday (4/19) @ 12PM EST on Bottleneckgallery.com's homepage. The timed editions will run through Monday, April 23rd @ 3AM ET. Both the regular and variant prints will also be available at Darkinkart.com. Please allow 4 – 6 weeks for shipping.
You can buy separate prints for $50/$55 each (depending on the variant), or get the full set of 4 prints for $175/$200.
Recently Empire Magazine showcased their latest cover for Solo: A Star Wars Story also done by Dan Mumford: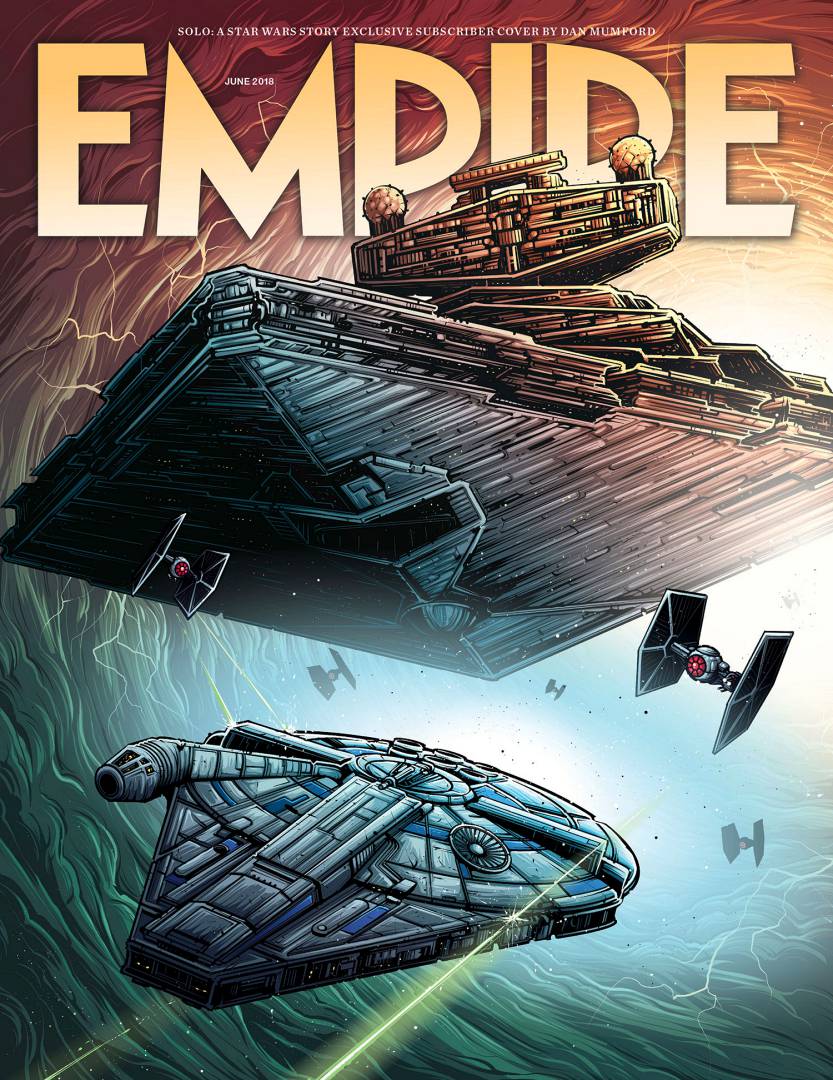 StarWars.com's Dan Brooks also sat down with the artist recently to discuss his memorable work on The Last Jedi prints. You can check the full interview on the official site HERE.