Star Wars Rebels Trailer and Images from Monday's Episodes Has the Crew Going Back to the Lothal Jedi Temple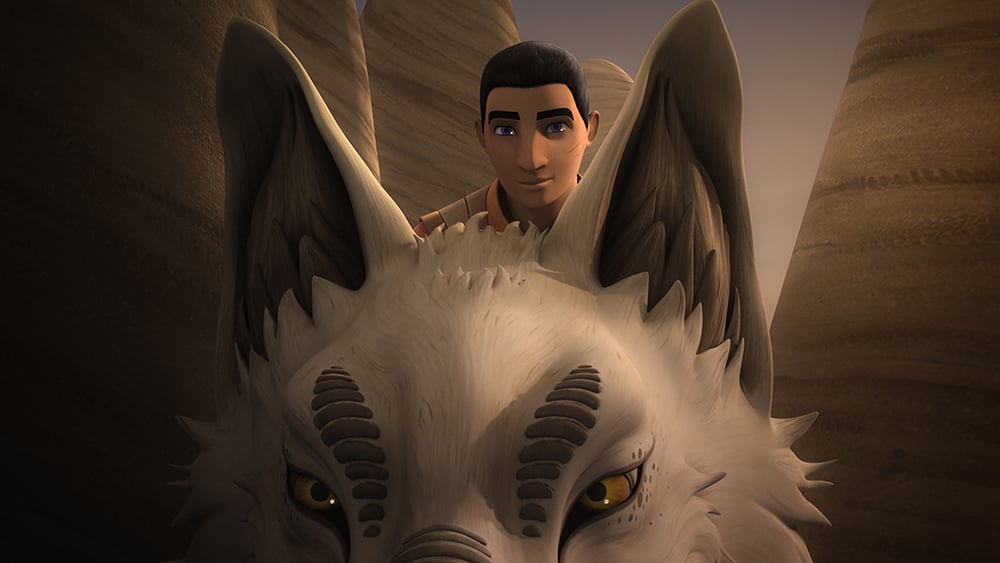 The middle set of the final three weeks of Star Wars Rebels will arrive this Monday, in what can be deemed the middle section of this trilogy to end the final run of the series. We were sent the trailer and HD images from the upcoming episodes, so let's take a look!
In the wake of the death of his master and friend Kanan Jarrus, Ezra may be more lost and confused than ever, but like Luke in A New Hope, there is no time for grief, and the Ghost Crew head back to the Jedi Temple on Lothal to kick off the episodes airing this Monday. Here are the full details from the press release:
STAR WARS REBELS – FEBRUARY 26, 2018 (9:00 – 10:00 p.m. ET/PT)

· In "Wolves and a Door" – Ezra leads the Ghost crew back to the Jedi Temple on Lothal where they discover that the Empire has diabolical plans for the powerful secrets it holds.

· In "A World Between Worlds" – While the other rebels engage the Imperial forces outside the Jedi Temple, Ezra gains access inside and experiences a stunning revelation.

The two new "Star Wars Rebels" episodes – "Wolves and a Door" and "A World Between Worlds" – will also be available on www.DisneyNOW.com at 10:00 p.m. ET after they air on Disney XD.
We see Ezra riding the wolf we now know goes by "Dume", we hope to learn exactly what that all means, and with the reveal of the Mortis images, do we have a full-circle tie in coming that echoes back to the most popular trilogy of episodes from The Clone Wars? The fate of the Ghost Crew and the Rebellion is as unstable as ever, the question is, how will this all end for our beloved characters, as after this set of episodes, we will be down to one week and two episodes left in the entire series! What does Dave Filoni and his team have in store for us now? We'll find out in just five days!
And here are the official images released by LFL for the next episodes: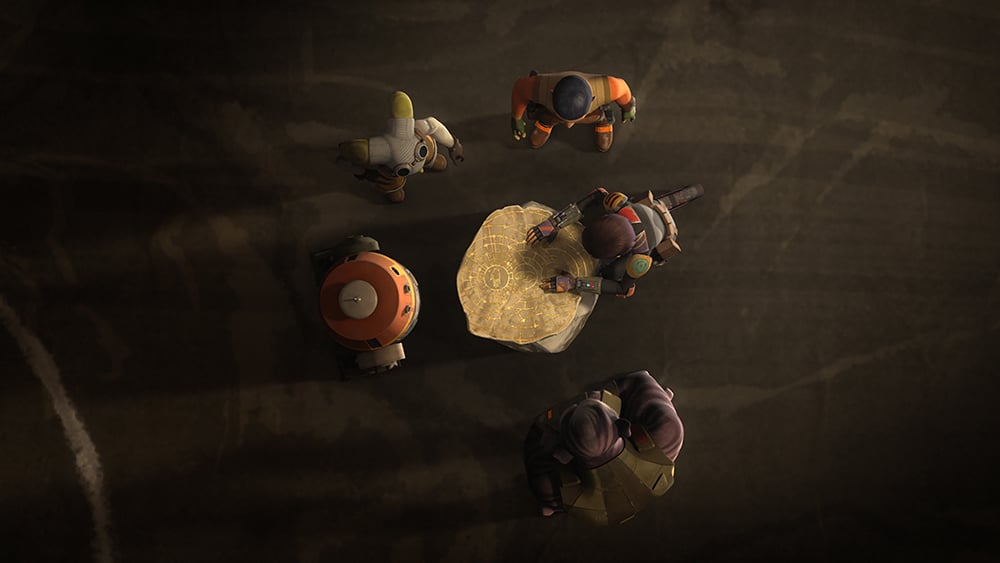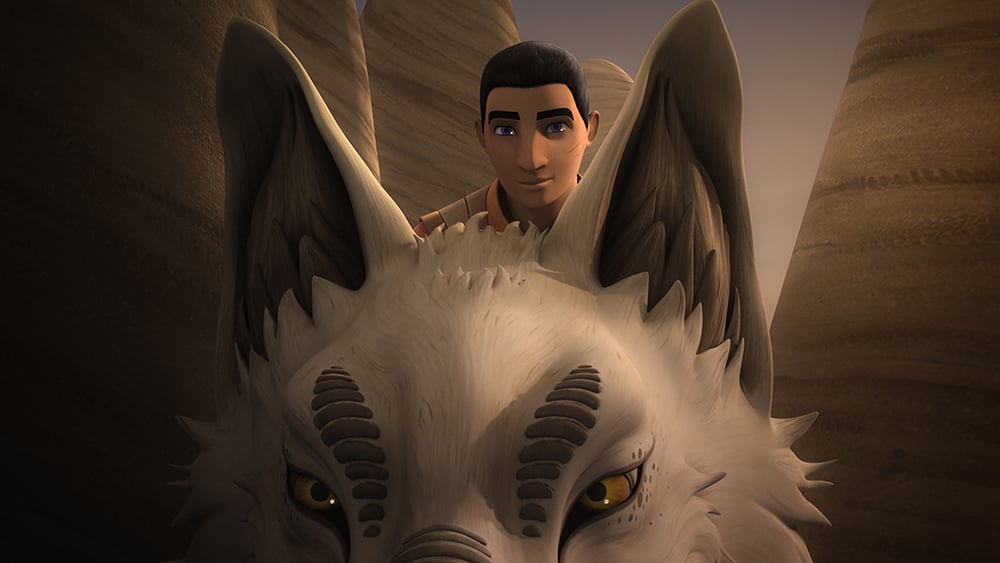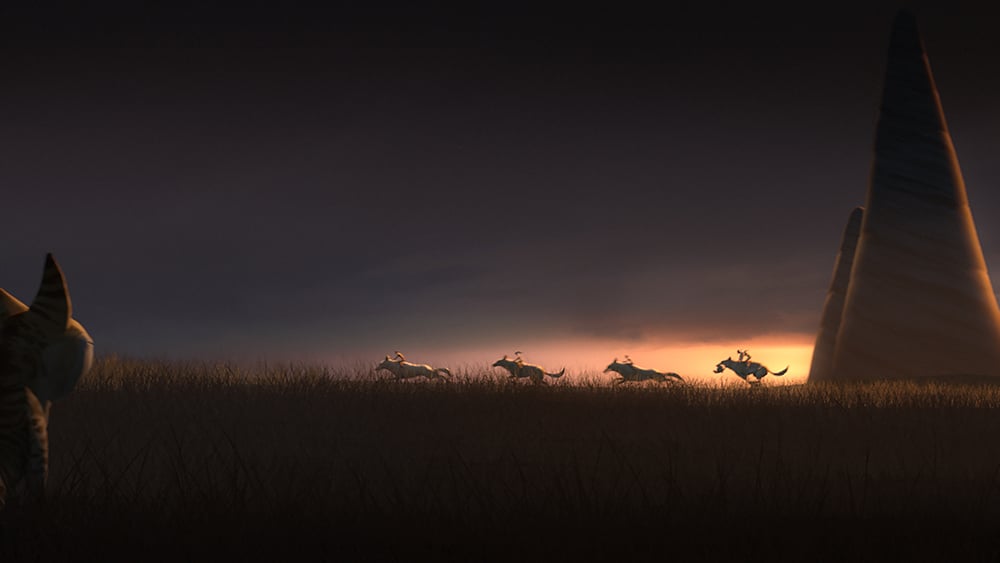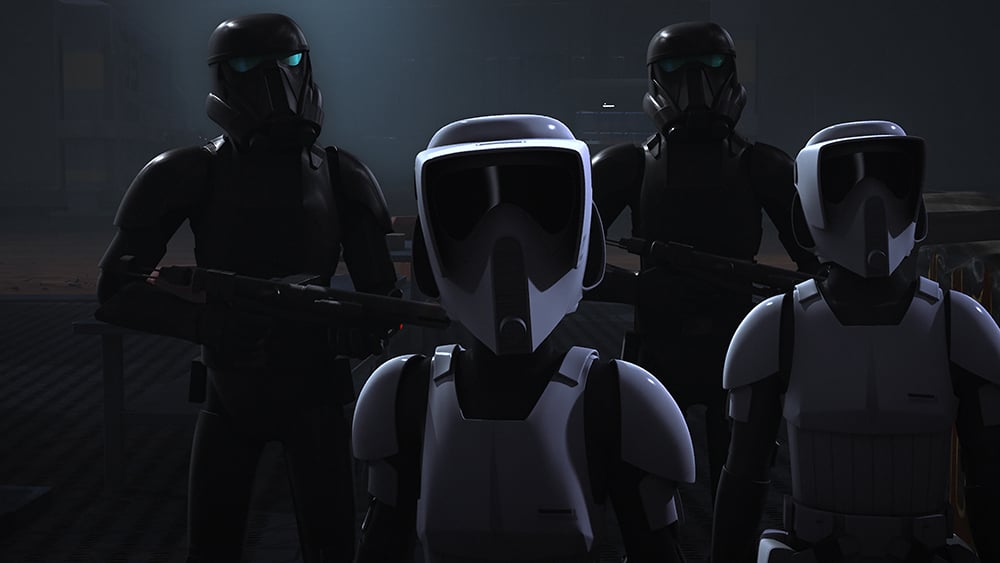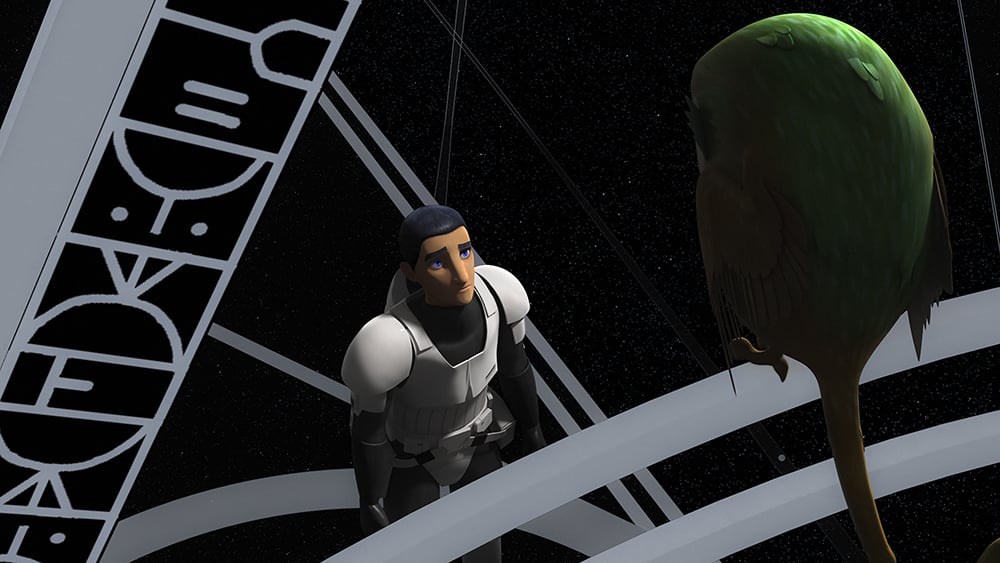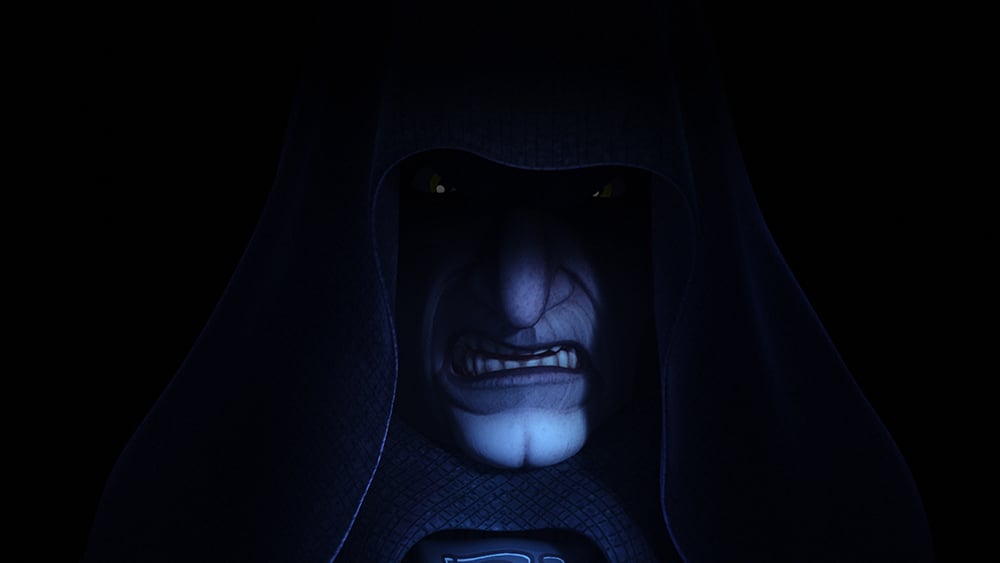 Looming above all of this is the return of Ian McDiarmid as Emperor Palpatine. They teased Ezra's encounter with him in the second half trailer, and now we will finally see it all go down!
John Hoey is the Lead Editor and Senior Writer for Star Wars News Net and the host of The Resistance Broadcast podcast
"For my ally is the Force, and a powerful ally it is."