Live Action Fan-Film "Odyssey: A Star Wars Story" Is Coming Soon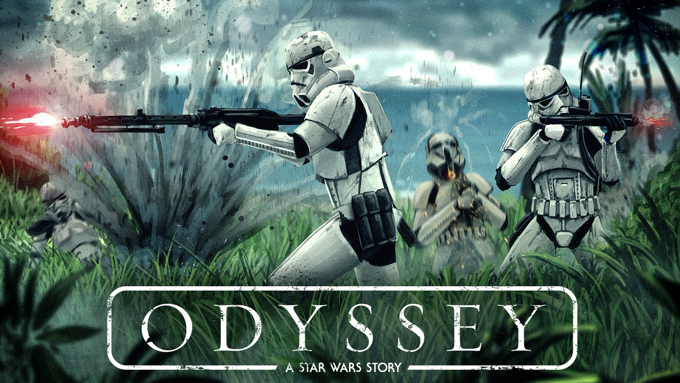 A collaborative group of film students are filming their very own unofficial Star Wars fan film, one that is set five years before the event of 2016's Rogue One: A Star Wars Story. Yes, there are hundreds of fan films created every year, and while many of them aren't worthy of media attention, this edgy and well-made film looks to be worth your time. Read on for more!
TheState.com has alerted us to a new Star Wars fan-film from students from the Savannah College of Art and Design in Georgia, called "Odyssey: A Star Wars Story". This intense, edgy and intriguingly looking action packed war drama was inspired by the recent Star Wars spin-off film, Rogue One: A Star Wars Story.
"The story follows a young rebel named Quinn on his first recon mission outside of training. When Quinn makes a decision to ignore his orders of not intervening in civilian affairs, the situation goes from bad to worse. The small six man reconnaissance squad must fight for their lives and beliefs as both are threatened in an all out battle with Imperial Forces."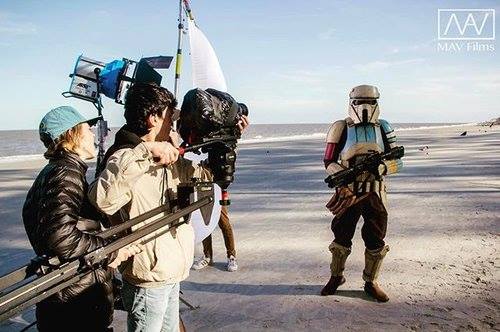 Perhaps more remarkable than developing sets and cool effects that look like the real deal, "Odyssey" appears like it will deliver a genuinely compelling story with some intriguing characters.
"This short film will showcase the conflicts and struggles that are universal to any war story. It is a matter of what you want to fight for, and what you are willing to risk for the cause. Instead of rebel soldiers being dispensable characters on the screen, we want you to care when these men and women are at risk. We want to show you the humanity and fear in the fight against the empire. This film will be a Star Wars story like no other."
For anyone already going through Rogue One withdrawal and the finality of it all, this fan film appears to offer somewhat of a continuation for those that enjoy that part of the Star Wars universe.
"These films are based on many principle themes and elements. Our challenge is to merge those classic Star Wars elements with a new and unique take on the classic war genre. To quote Rogue One director Gareth Edwards "If you're too respectful of it, that you don't do anything new or take a risk, then what are you bringing to the table?" That mentality is our guideline for the creation of this film. We all love the movies because it's what we grew up with, but it's our responsibility to show you something new and a view from a different perspective."
Looking and feeling just like previously established Star Wars films was important for Odyssey co-writer/director and SCAD sophomore Mark Alex Vogt. Mark is also the owner and operator of his company called MAV Films, LLC.
"Given that it is a 'Star Wars' film, there is a certain look that we wanted to have," said Vogt of the film, which is set five years before 2016's "Rogue One." "We wanted the audience to feel like this was a universe they still knew, but the action and story and cinematography had to go to new places. We had to be bold and say 'what would it look like if we made a Vietnam style war movie, but with 'Star Wars?'"
Sure, we've all seen plenty of Star Wars fan films on the internet in the past decade, but this one appears to be in a class of its own. If you want to see your favorite cinematic Rogue One: A Star Wars Story type universe brought to life, there's only one place to see it, and that's this fan made project.
Check out two behind the scenes looks at the Star Wars Story project film below, and please consider supporting this project here.
According to the films' official site, the actual trailer for the fan film will debut on YouTube and its odyssey-film.com website, on May 4th. The film itself will debut online on May 25th, the same day the second chapter of the spin-off story, Solo: A Star Wars Story hits theaters. In the meantime, you can follow its production on their facebook.com web page.
May the force be with you….
Update!
Filming Continues….
A few people on social media have reportedly spotted Vogt and his crew filming "Odyssey" on Hunting Island State Park (SC). Here's a couple of photos from last weeks shoot via some people on facebook.com.