Kylo Ren's Mindset in The Last Jedi, and Updates on Phasma, Chewie, and Maz!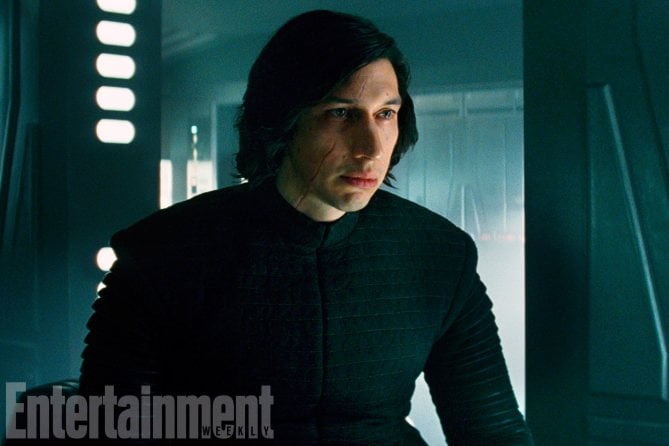 In the final part of the eight part EW release, we find Kylo Ren in a dark place after the events of The Force Awakens. Yes the Resistance took a massive decimating blow at the hands of the now destroyed Starkiller Base, but Ren is tormented after killing his father, left scarred physically and emotionally. His path in The Last Jedi may prove to be more complex than we anticipated. Captain Phasma might have a more linear purpose in the film, and it screams vengeance! We also get an update to make sure Chewbacca is all right, and check in on Maz Kanata!
Entertainment Weekly's eight part coverage by Anthony Breznican comes to a close, checking in on the status of the dark side with Adam Driver's twisted, potentially conflicted, anger ridden Kylo Ren and the not to be forgotten, perhaps purposely underused in The Force Awakens, Captain Phasma. The piece doesn't go completely dark side as we do get some brief updates on Chewie and our new little orange friend Maz Kanata, but first….the dark side!
KYLO REN
As we have seen in many of the promo shots it seems as though Kylo Ren is taking off his mask in The Last Jedi, perhaps metaphorically showcasing his human side a bit more, for better or worse. In addition to this, utter humility, at the fact that a scavenger not only resisted him but left him physically scarred and defeated on Starkiller base.
"He's definitely been knocked off base," says The Last Jedi writer-director Rian Johnson. "The defeat that he had at the end of The Force Awakens, but even bigger than that, his huge defining act which, spoiler alert, is the murder of his father… that's the more interesting thing to dive into. How has he dealt with that in his head? Where is he at in terms of that act and what does that mean for him?"
Familiar to a Sith (although he isn't), in dealing with things in an absolute manner, Ren went to the extreme in how he rebelled, how he dealt with his anger and/or frustration with his family, perhaps his overbearing legacy, a theme easily relatable to youth and teenagers of all generations.
"Kylo represents kind of the rebellious anger that you feel during that period. Honestly, sometimes it's a healthy desire to push away from the place that you know, from the things that you came from. But he obviously does it in an extreme that's not healthy at all."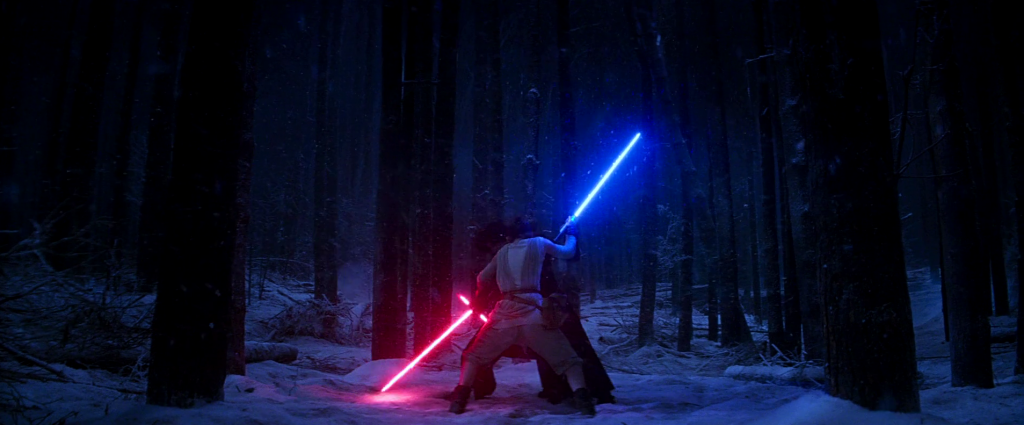 Perhaps one of the more interesting quotes from Johnson is an unexpected clear division between Kylo and Rey, despite their similarities, both excellent pilots, both strong with the Force (in their own unpolished ways):
He said Kylo and Rey are "two halves of the dark and the light."
The ironic parallel between Rey and Kylo is carried out through what Kylo Ren did to Han Solo. Murdering his actual Father in front of the girl who saw Han as a Father figure she forever longed for: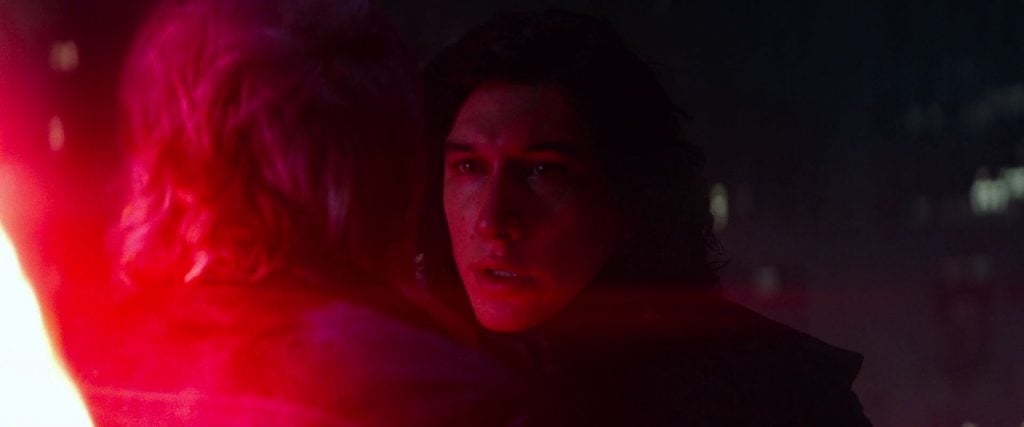 "She just doesn't understand Kylo," Daisy Ridley says. "When all she wanted was parents, why would a person who has parents do that? It's so beyond comprehension, it's ridiculous. So she has grief for the loss and then there's anger. To be honest, she couldn't understand doing something like that – let alone to your parents.

"Han, the ghost of – well, not literally," Johnson says, interrupting himself with a laugh. "I don't want to misguide. I have to be very careful with my words here. But a figurative ghost of Han had to be present throughout this entire film."
It will be interesting to see these two interact, both with stronger powers, but on opposite ends of not only the Force, but understanding of one another.
CAPTAIN PHASMA
I think we all assumed Phasma would survive the trash compactor, now we find out if she achieves her vengeance against Finn and the Resistance!
"Gwendoline Christie is one of my favorite people, and you get to see her in action which I think is going to be really fun," Johnson says. "That character is just so damn cool looking. Like, okay, let's see what we can do with her. Let's put her in action and see what happens."
Phasma's backstory, while approached and developed between Christie and Johnson, will not be shown in The Last Jedi, so it's all forward, and forward means good old First Order destruction, and revenge!
CHEWBACCA
Chewbacca, clearly still mourning the loss of his best friend Han Solo, may find himself a little more reckless in The Last Jedi, but perhaps eventually grounded by the realization that he still has people he cares for, people he needs to protect, and possible some new ones along the way:
"Chewie's doing all right. It's tough. It was obviously a big loss for him, but, you know, he's Chewie. He's resilient," Johnson says. "He's got broad Wookiee shoulders, and he also has a new mission. He's got Rey, and she's someone that Han, to a certain extent, handed the keys to. So I think that that helps. If Chewie was just unemployed and sitting at home, things might be a little rougher, but he's got a task to focus on," Johnson adds.
MAZ KANATA
The wise old drink slinging orange bundle of knowledge will have an even smaller impact in The Last Jedi than The Force Awakens:
"She has a smaller part in this than she has in The Force Awakens, but it's a really fun part, and Lupita is so awesome," Johnson says. "I'm just happy I got to work with her."

"This was my first time working with mo-cap characters and working with actors in that way," he says. "I feel like I got such an incredible education watching Lupita work."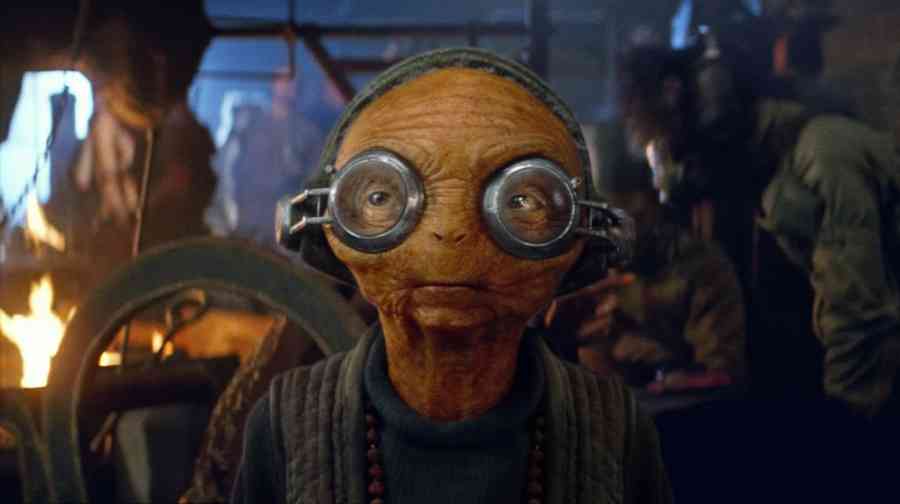 Breznican points out that the theme explored earlier, that the past can shape your path is evident, and who better to help churn up the past than someone as old or older than Yoda, that has seen almost everything!
To close this out, I want to go back to Adam Driver for a moment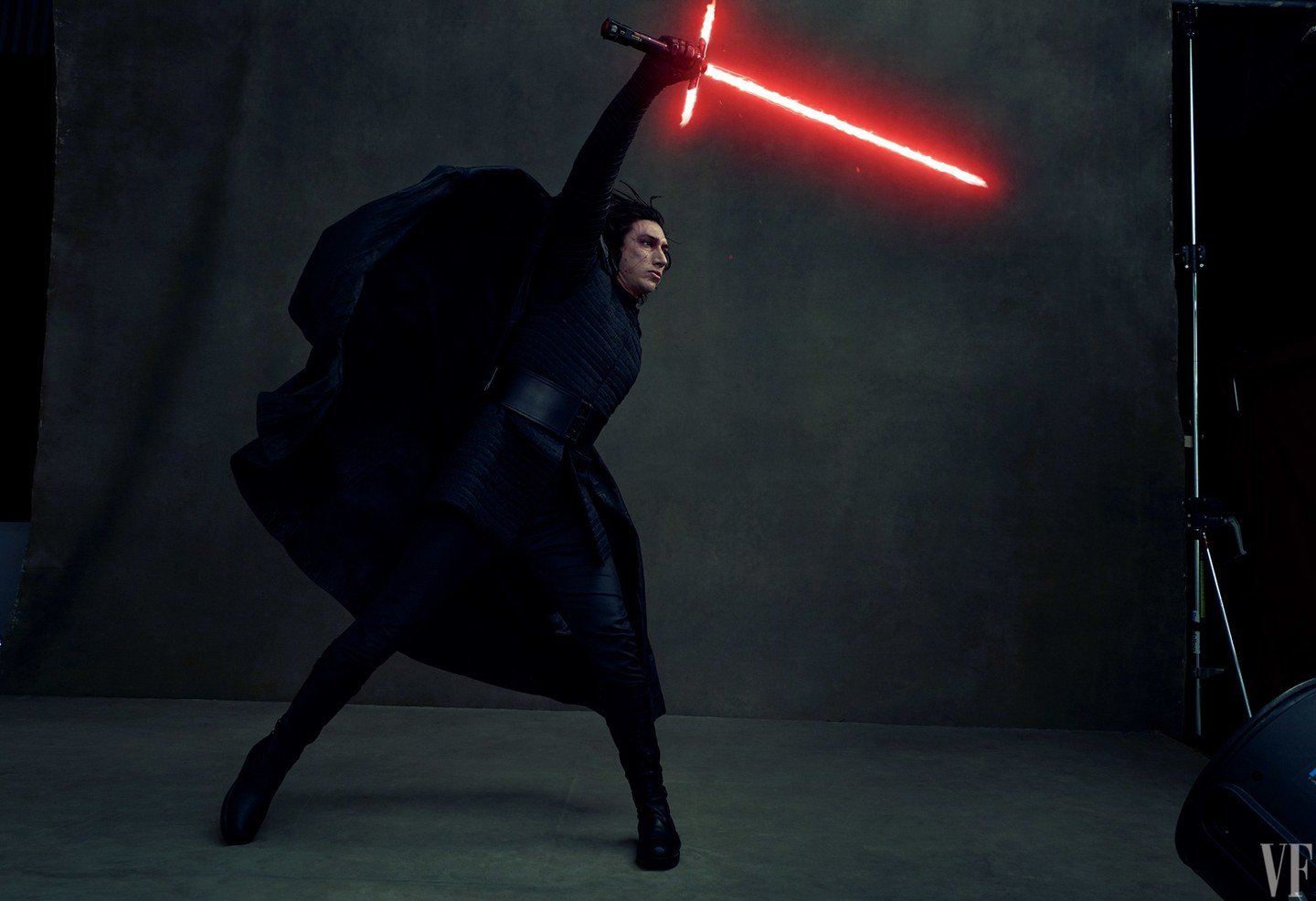 One thing I am dead set on, and that is that Adam Driver will steal the show in The Last Jedi. Rey and Luke have been major focal points early on in promotion, but this will be Adam Driver's movie, and I am anticipating one of, if not the best single performance in a Star Wars film.
You know we'll be discussing this on The SWNN podcast The Resistance Broadcast this week as well! You can find me talking up Adam Driver on Twitter at @JohnnyHoey and be sure to follow our official SWNN account at @starwarsnewsnet and The Resistance Broadcast at @RBatSWNN.
John Hoey is the Lead Editor and Senior Writer for Star Wars News Net and the host of The Resistance Broadcast podcast
"For my ally is the Force, and a powerful ally it is."