Spencer Wilding Added to the Cast of Han Solo but Likely Not as Darth Vader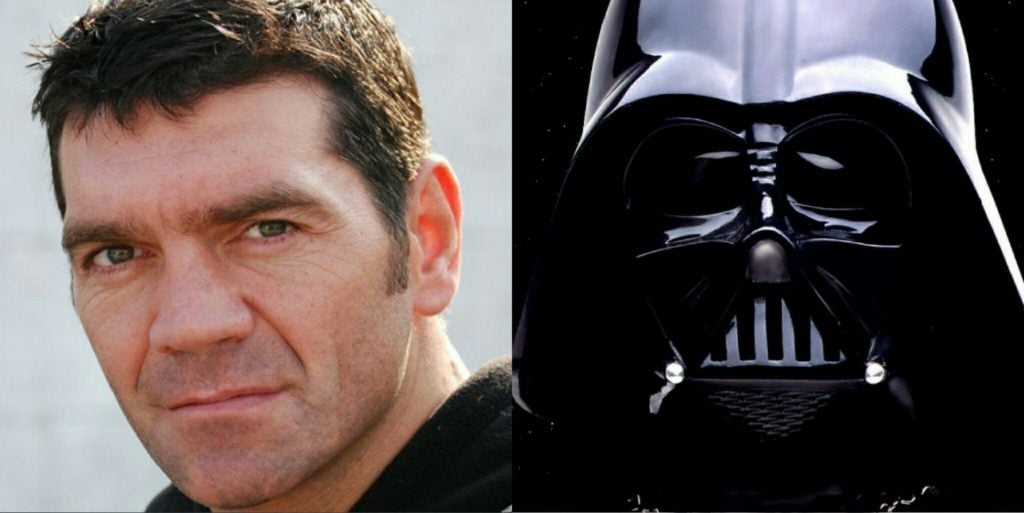 Spencer Wilding, the Welsh actor who physically portrayed Darth Vader in scenes for Rogue One, has recently cancelled plans to appear at fandomfest.com in Louisville, KY. Now as many fans who attend events like these know, appearance cancellations by actors and media members from time to time are not abnormal occurrences, however the reason given for Wilding's cancellation has certainly made us check in on this story with great interest.
A surprisingly candid reason for Wilding's cancellation at fandomfest was given on their website (via reddit):
Spencer Wilding will be unable to attend as he will be filming the newest film in the Star Wars Universe.  Spencer will be coming back next year.
The only Star Wars movie currently filming is Han Solo, so this is no cryptic message, Spencer Wilding is involved with the Han Solo movie. Now before you fans jump out of your seats and you rebels go running down hallways, we are hearing that he is not being brought in to play Darth Vader. We should remind you that Wilding has performed multiple creature parts under the Disney umbrella before (for example the "Mean Guard" in Guardians of the Galaxy). It is very possible due to his performance in Rogue One, he was offered a role in the Han Solo film as well.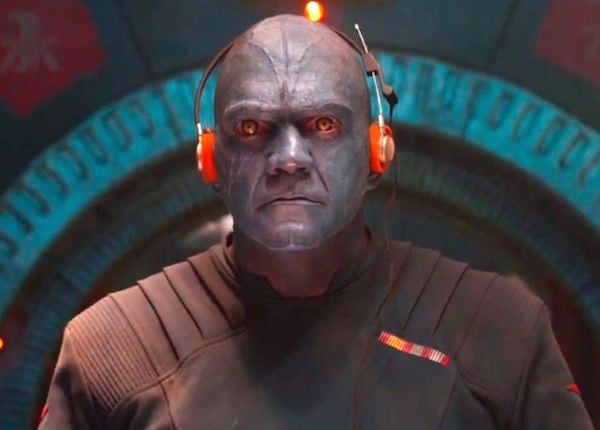 Now at face value many may think, why would they specifically bring Wilding in if it is not for Darth Vader? If you flip the thinking on that, being that Wilding is not a hugely sought out actor, why wouldn't he accept a role in the Han Solo movie regardless of what it was? Yes there will be a large imperial presence in the film, as we have seen in earlier sets, but the galaxy is vast and just because the Empire will be involved, does not mean Darth Vader needs to, or will be.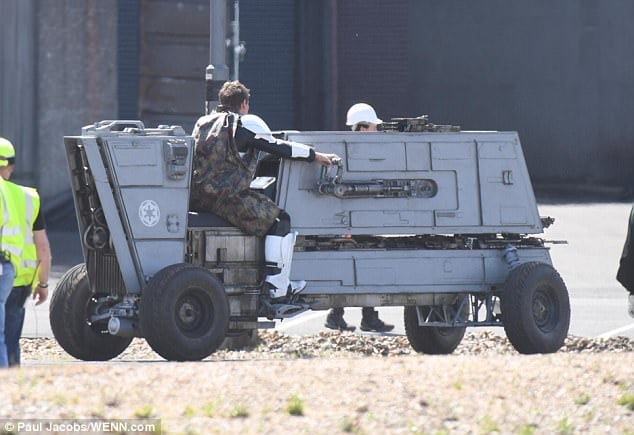 While we are hearing Wilding is not being brought in to play Vader, that does not rule out Vader appearing in the film. It is possible they could have someone else play him if they are including him in the movie.
Lucasfilm loves to establish actor continuity with their Star Wars roles as much as possible, evident with Kenny Baker (The Force Awakens) and Peter Mayhew (The Last Jedi) receiving credits as "consultants" although having little to no involvement in those films. We would think Lucasfilm would prefer to have one actor takeover the physical role of Vader going forward as David Prowse once did. Yes another actor portrayed Vader in scenes in Rogue One, including the now iconic final scene, filmed later when Wilding was unavailable.

There are plenty of movies to be made, so if he isn't in Han Solo, we likely haven't seen the last of Darth Vader on screen in a Star Wars movie. In addition to future stand-alone films that fall under his timeline, there is always the chance he appears in movies post-Return of the Jedi, now that Lucasfilm is on board with using flashbacks.
You can find me Force choking people on Twitter @JohnnyHoey and we will definitely be discussing this on the next episode of the Resistance Broadcast so hit us up @RBatSWNN to talk about it and possibly get a shout out on the show!
"For my all is the Force, and a powerful ally it is."
John Hoey is the Lead Editor and Senior Writer for Star Wars News Net and the host of The Resistance Broadcast podcast
"For my ally is the Force, and a powerful ally it is."