Star Wars Weekly Buzz: What Does Bio-Hexacrypt Mean, Preview of the Rogue One Comic Adaptation and More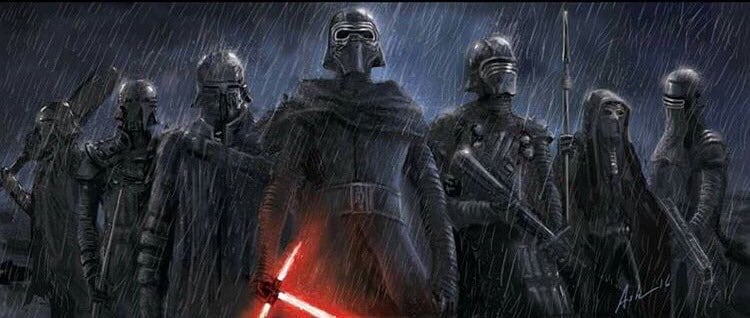 On this week's buzz we have a first look at the upcoming Rogue One comic book adaptation; a very cool explanation of what Bio-Hexacrypt could mean in The Last Jedi; a high quality look at the great Rebels clip from last week; a few Celebration announcements; some funny tweets and more.
This week we start with a brief preview of the Rogue One comic book adaptation. Official press release via Newsarama:
The Rebellion comes to Marvel Comics this spring as one of the biggest films of 2016 becomes one of the biggest comics of 2017! Today, Marvel is pleased to present your first look inside the STAR WARS: ROGUE ONE ADAPTATION #1 – the new series available wherever comics are sold on April 5th! Written by Jody Houser (Max Ride) with art by Emilio Laiso (Star Wars Annual) and Oscar Bazaldua (Gwenpool Holiday Special) , join the harrowing group of Rebels as they embark on a life or death mission to save the galaxy!

Plus – this 6-issue adaptation of the blockbuster film is set to feature story material not seen on the big screen!
Here are several pages from the comic with still not final art (for all the images go to Newsarama):
Donnie Yen posted this cool image on Twitter. It's one of the many deleted scenes from Rogue One, revealing more backstory on Chirrut Imwe. We really do hope to see this in a future Rogue One home release edition.
Wish these moments were kept because it's good! pic.twitter.com/cw91AUHUTm

— Donnie Yen 甄子丹 (@DonnieYenCT) March 5, 2017
John Boyega's problems with some of The Last Jedi fancy dialogue are now officially framed thanks to Rian Johnson.
There are lots of theories and speculations already what this could mean. Here's one that sounds really plausible and scientific. 🙂
From Tumblr member bripenguin13 (via ClubJade):
This will be the name of Finn's new Hardware in/on his back. How do I know? Because I'm a genius…. okay no I'm not, but I have a Cell Biology degree! So here's the breakdown.

Bio- obviously Biologic

Hex- Means Six, BUT Hexa –  in biology more specifically in genetics it is the gene that provides instructions for making one part of an enzyme called beta-hexosaminidase. This plays a critical role in the brain and spinal cord or CNS. This protein is found in lysosomes, which are structures in cells that break down toxic substances.

Now Crypt – Most people think like an actual crypt where you store dead bodies, but In anatomy, crypt means variously a blind alley, a tube with no exit, depression, or a pit in an otherwise relatively flat surface.

Furthermore a synovial crypt a pouch in the synovial membrane of a joint.
Disney XD has finally uploaded a hi-res quality of the super cool Rebels clip that aired last week, featuring the Obi-Wan vs. Darth Maul duel.
Thrawn is closing in… Maul is coming for Obi-Wan… #StarWarsRebels is getting WAY intense! pic.twitter.com/T8eFWeMzjs

— Disney XD (@DisneyXD) March 10, 2017
Very cool concept art from Rogue One with Vader without the suit:
Concept art for #RogueOne Darth Vader without suit. #starwars pic.twitter.com/n7TrcqC5ZI

— StarWarsJunk.net (@StarWarsJunk) March 10, 2017
A brief offtopic. It seems that Avatar 2 is heading to a December 2019 release. With "Han Solo" set to hit theaters in May 2018, it seems logical that Episode IX will keep its May 2019 release date as it is set now. Of course this is just a speculation. I personally really like the December release of the saga movies.
So Avatar 2 will probably hit theaters in December 2019. As we know, for now #StarWars #EpisodeIX is scheduled for May 2019. Makes sense. https://t.co/GpzhvhlfQG

— SWNN (@StarWarsNewsNet) March 10, 2017
Now you can pre-order the official Star Wars Celebration Orlando t-shirt with The Last Jedi logo. Looks really nice!
Continue on the Road to Celebration with this Star Wars: The Last Jedi logo shirt, available for pre-order. #SWCO https://t.co/icXC9WzfyK pic.twitter.com/o0lRYeBI4y

— StarWars Celebration (@SW_Celebration) March 9, 2017
Speaking of Celebration, you can get the official app for assistance and information if you're attending the event.
Also all the passes are on their way. Can't wait to get ours. 🙂
Chuck Wendig's Aftermath: Empire's End is currently at #3 on NY Times' best sellers list.
Congratulations to @ChuckWendig as #StarWars: Aftermath Empire's End enters @nytimes Best Sellers at #3… pic.twitter.com/LJ39IwApAY

— Star Wars Books (@swbooks) March 9, 2017
There is a new Star Wars section at the Legoland in California. It's really impressive.
The new @starwars The Force Awakens display at @Legoland took about a year, 15 builders & 4,000 work hours. #StarWars #Lego pic.twitter.com/bKFxCCOwi6

— Phillip Molnar (@PhillipMolnar) March 9, 2017
Fantastic fan art with the Knights of Ren. Can't wait to see them in action in The Last Jedi.
The Boys Are Back In Town #GetYourLightsabers #StarWars @TheFreyaKat @BobaFettANHSE @Burnt_Out_Darth @kleo_ren @RedefinedRevan @mrjafri pic.twitter.com/KMCbhljios

— Darth Mistress (@DarthMistress) March 8, 2017
Now this is something we all want to see, right?
What must be done, must be done! This is the film we are looking for (Jedi-mind-trick) #StarWars #Lucasfilm @LoriOrgana @ObiWiseKenobi pic.twitter.com/mSor77IGb6

— JediYaiVanMun #SWEU (@jedi_yaivanmun) March 4, 2017
A few informative and interesting shares from the official Star Wars site:
Dave Filoni and his Lothal cats. Cool announcement for Rebels Season 4
Very excited to announce Season 4 of #StarWarsRebels! Thank you fans for your support,& crew for your hard work. Time to feed the #Lothcats. pic.twitter.com/6jQgo5ytQT

— Dave Filoni (@dave_filoni) March 3, 2017
And of course Filoni is coming to Celebration Orlando. Last year Rebels Season 3 stole the show during Celebration London, it would be interesting to see what they have in store for us this year.
Supervising Director of #StarWarsRebels, @dave_filoni, is coming to @SW_Celebration Orlando. #SWCO https://t.co/GsW1bzImw1 pic.twitter.com/tcO8shrzuS

— Star Wars (@starwars) March 8, 2017
Nice article on lightsabers. Make sure to check the link from the tweet.
Five facts you may not know about lightsabers.https://t.co/ubtwXE8s0O pic.twitter.com/AQhUoCTN4J

— Star Wars (@starwars) March 9, 2017
The BTS trivia from the last episode of Rebels is released. Check it out:
Check out behind-the-scenes trivia, music, & more in the "Secret Cargo" episode guide! #StarWarsRebels https://t.co/9KsAzaD7Cp pic.twitter.com/h30rSkoBak

— Star Wars (@starwars) March 7, 2017
Interesting fact about K-2SO:
That just wouldn't be proper. #RogueOne pic.twitter.com/GpBgoRG1jC

— Star Wars (@starwars) March 6, 2017
This week Oscar Isaac and Freddy Prinze Jt. had birthdays. Congrats!
Happy birthday to @RealFPJr, the voice of #StarWarsRebels' Kanan Jarrus! pic.twitter.com/uDtoTTFRgv

— Star Wars (@starwars) March 8, 2017
Happy birthday to the best pilot in the Resistance, Oscar Isaac! pic.twitter.com/FjazhvPgKt

— Star Wars (@starwars) March 9, 2017
Now several funny tweets:
We know that The Last Jedi starts exactly where The Force Awakens left off. So here's a good guess at the movie's opening crawl:
Exclusive look at the crawl for Episode VIII. #starwars pic.twitter.com/BsZl4WsDjj

— Brooklyn Spoke (@BrooklynSpoke) March 10, 2017
Have you heard of the new generation of Rey shields?
Rey shields are the best 😂 #StarWars #Rey pic.twitter.com/yGNFiASSqw

— STAR WARS LIFE (@LifeOfStarWars) March 7, 2017
Now that's badass.
If Yoda was a Sith Lord… #StarWars #Yoda pic.twitter.com/jDKZDdbtl6

— STAR WARS LIFE (@LifeOfStarWars) March 6, 2017
Mark Hamill shares his new villainous look from The Last Jedi.
Road to Recovery From the Perils of Purple Hair-Took me 3 dye jobs to get back to normal. #ACautionaryTale #HairDont #DudeWheresYourDignity? pic.twitter.com/k0SiPp5yvs

— Mark Hamill (@HamillHimself) March 7, 2017
Nope, that doesn't mean that Luke will have purple hair in The Last Jedi. 🙂
As always fans showed their creativity making numerous funny photoshop manipulations with that image. You can check them all in the Huffington Post link below:
The force is strong with this photoshop battle over Mark Hamill's hair ➡️ by @lee_moran https://t.co/RJzlZcfCGE pic.twitter.com/bqX0sd82IS

— HuffPostEnt (@HuffPostEnt) March 9, 2017
Here are some of our favorite:
Stay tuned for more next week.