Star Wars Battlefront 2 is "Dramatically Larger" Than Predecessor, Possible Playtest On March 9.
On another conference call, Electronic Arts CFO Blake Jorgensen reiterated that DICE's Star Wars: Battlefront 2 will be much larger and more immersive than its predecessor, which is slated to get a playtest pretty soon. He also touched upon a currently-untitled action game that's in development by one of EA's other studios.
From The Star Wars Game Outpost:
"[The next Star Wars Battlefront] is dramatically larger than the last one. It will have a single-player component to it. We'll add a lot of new Star Wars characters that we didn't have in the first game two years ago because it was before the two movies that have come out. The Star Wars universe is just unbelievable to build games in, because it's so vast. So, [it's] very exciting."
Sequel Trilogy content was a given, considering its absence in the original game aside from the few Jakku maps, but the emphasis on Rogue One content is also pretty interesting. The movie definitely lends itself to the kind of expansion that only a game like Battlefront could give, so it won't be too surprising if a bulk of the new Galactic Civil War Era content takes inspiration from the standalone film. Still no word on anything about the Clone Wars Era, but given that it sounds like EA is really listening to the fans, it's bound to be represented in some way (more on that in just a second).
Furthermore, Jorgensen also said a little something about one of EA's other Star Wars titles:
"[…] we've got a Star Wars action game, which is very open; it's great to explore in a Star Wars universe," he said. "Part of the action genre is all about that exploration."
It's not clear if this action game is the one being developed by Visceral Games or by Respawn Entertainment. Conventional wisdom would suggest the former, considering that it's been in development for a longer period of time. On an incidental note, both BioWare and Motive Studios, who are involved with the development of ongoing Star Wars games, will be shifting their efforts to new sci-fi IPs.
In addition, TSWGO also reported that it appears as though DICE are making preparations for a Battlefront playtest in Stockholm, Sweden:
With development on the next Battlefront game in full swing, it looks like the project may be reaching a playable state. That's because a playtest for what is likely the Battlefront sequel will be happening in Stockholm, Sweden on March 9. Posted on the EA Playtesting Facebook page and noticed by Elliot of BattlefrontUpdates, this event is for a "Star Wars™ Battlefront session at EA DICE".
While the game referred to in the flyer is allegedly the 2015 game, this doesn't make a whole lot of sense considering that the final DLC expansion package for the game came and went with the release of Rogue One. So it's sounding a lot like this could be a playtest for Battlefront 2 and not an unnecessary one for the game that's had all of its major content released already. In any case, this project is evidently looking into the input of the fanbase, who have vocally stated what they like and dislike about DICE's first game. We'll be sure to learn more about Battlefront 2 at the recently-announced Star Wars Gaming panel at Celebration Orlando, but until then, SWNN will keep you covered.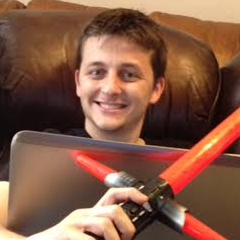 Grant has been a fan of Star Wars for as long as he can remember, having seen every movie on the big screen. When he's not hard at work with his college studies, he keeps himself busy by reporting on all kinds of Star Wars news for SWNN and general movie news on the sister site, Movie News Net. He served as a frequent commentator on SWNN's The Resistance Broadcast.