Highlights from Toy Fair New York With All the Star Wars Merchandising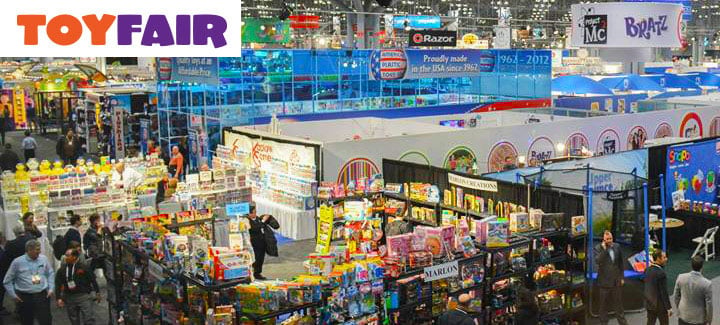 Toy Fair New York is officially underway now. The event, dedicated to showcase merchandise from numerous brands, runs from Saturday, February 18 through Tuesday, February 21. The first day of the fair offered many exciting revelations regarding the Star Wars merchandising. Read on for the latest toys from Hasbro, LEGO and more, with many photos and highlights from the event.
All images used in this article courtesy of Rebelscum:
The most interesting presentation came from Hasbro who held a special press event, which we unfortunately couldn't attend due to conflicting schedules. The guys from Rebelscum were on site though, doing a great report on what was shown during that event. Here are some of their highlights:
Black Series 6″ is in full effect:
Jawa with molded cape
Death Squad Commander with removable helmet
An Early Bird pack or "40th Anniversary Legacy Pack" is coming, with pegs for all 12 original early bird figures.
Wave 1 has Darth Vader, Leia (with updated and improved sculpt!), Kenobi, Han Solo, R2-D2, and Luke (all with the vintage cardbacks). Available for pre-order right now at Hasbro.com!
Wave 2 in June with Chewie, 3-PO, Stormtrooper, Jawa, Death Squad Commander
Celebration exclusive X-Wing Luke with foil-back card
Obi-Wan Force FX Lightsaber (die-cast handle, lights, the usual high quality stuff)
Poe Dameron role play helmet with three "surround sound" speakers and retractable yellow visor
The Nerf line continues with a huge First Order Stormtrooper megablaster (lights, sounds, etc)
The Black Series Centerpiece line (dynamic pose statues on environmental light-up dioramas) is just getting warmed up:
Darth Vader prowling through the Tantive IV, with light up smoldering lightsaber "slice" marks on the door, and a blaster bolt exploding along the side of the door frame.
Black Series 6″ exclusives coming from Target (AT-ACT Driver) and Entertainment Earth (R5-D4)
Force Friday reminder (9/1/2017)
6″ TFA Awakens Luke is in fact coming (they show some 3d models, and the beard and arm is looking awesome)
If you want, you can already pre-order the 40th Anniversary Star Wars 6-Inch action figure collection here. The first wave includes Han Solo, Luke Skywalker, Princess Leia, Obi-Wan Kenobi and R2-D2.
Of course LEGO was also present at the event, giving us a glimpse at some of their latest Star Wars sets, including some that we've never seen before, like the Rathtar set and the famous Quadjumper from The Force Awakens who had the briefest appearance in the movie. Check them out:
Next we have some new Star Wars collectibles from Kotobukiya. They showed unpainted ARTFX prototypes of the Rey & Finn and Poe Dameron & BB-8. Also they had many painted statuettes on display. Here are some of them.
The Japanese company Tamashii Nations, who are celebrating their 10th anniversary, showed some of their Meisho Movie Realization action figure line and what we can expect in the future.
For the full galleries with photos from Toy Fair make sure to visit Rebelscum.