The Mystery of the 'Rogue One' Hammerhead Crew. Did they Survive?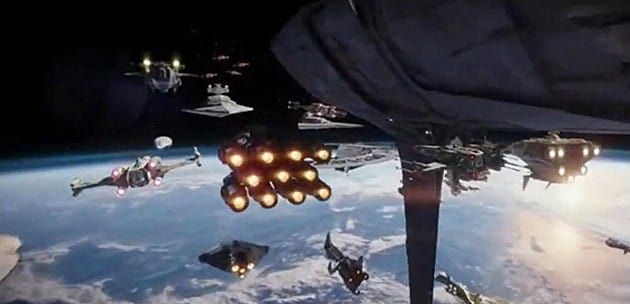 Want to know what happened to the unsung heroes of Rogue One: A Star Wars Story? EW chats with ILM's John Knoll and his VFX team to find out the answer! Read on for more details…
The latest installment of the Star Wars sci-fi film franchise, Rogue One: A Star Wars Story has not disappointed either critics (an excellent 8.1 out of 10 on imdb) nor Disney, who must be very happy with its near 1 billion dollar take at the box-office.
The unique film further pays homage to the existing episodes with several references to the Star Wars canon. There's a little bit of fan-service here, but most diehard fans seem to appreciate it because it doesn't feel all that forced.
Fans of the animated series Star Wars: Rebels were very excited to see the starship "Ghost" and a few "Hammerhead Corvettes" in 'Rogue One'. In fact, one of the Hammerheads plays a pivotal role in the film's final moments crashing its vessel in order to cripple a massive Star Destroyer. So the question remains, what happened to the Hammerhead and its crew? Was it a suicide mission, or did the crew make a last second escape?
In a new interview with EW's Anthony Breznican, Rogue One executive producer and Industrial Light and Magic visual effects supervisor John Knoll graciously attempts to shed some light on those very questions.
"There was some talk about, 'Hey, is this a suicide mission? Are all these guys going down with the Star Destroyers?' I started pushing for this idea that maybe in one of the shots we could have all these lifeboats, the escape pods, shoot out of it."

Picture this: As the mid-sized Rebel starship smashes the two Imperial goliaths together, driving them toward the planet below, a plume of small objects erupt from its undercarriage.

"We did an animation of that, but Gareth [Edwards, the director] thought it was a little distracting, so we turned that off," Knoll says.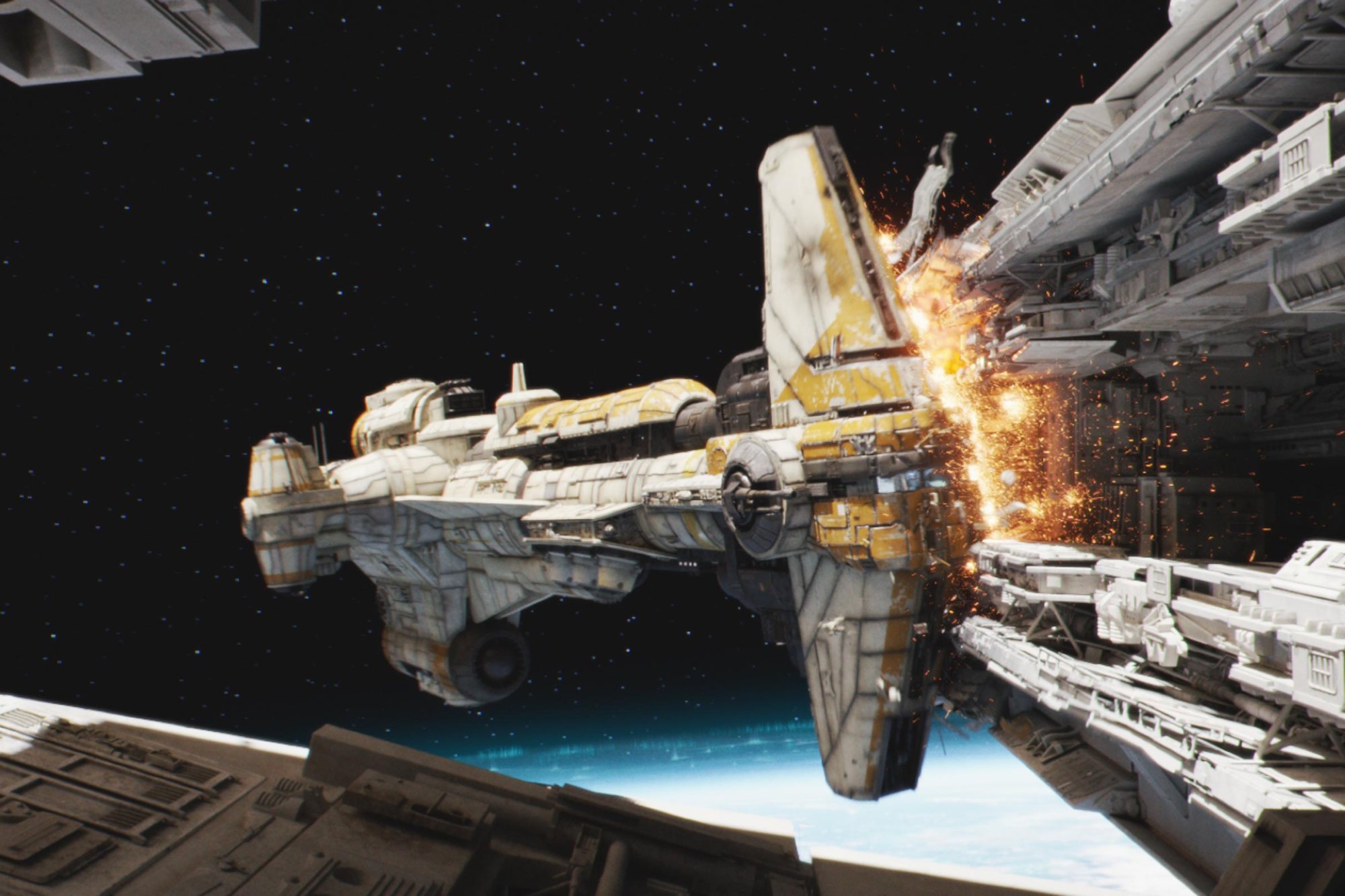 It appears that the ILM crew came up with a way for the  unnamed "Hammerhead" crew to make an escape,  thanks to a brilliant cutaway that justifies it.
"The last shot you see of the Star Destroyers crashing down through the gate — it's a very subtle thing, and it would probably be hard to tell this – but the lifeboats are all gone on the Hammerhead," Knoll tells EW. "It's my story that the Hammerhead crew got into the life boats and made it out."
Anthony Breznican talks with John Knoll and the rest of the VFX crew about the battle of Scarif on EW's "Behind the Scenes". You can listen to the entire  show below.
Don't forget to head on of the EW for complete article.
May the for be with us!