Star Wars Weekly Buzz: New Rogue One Info on IMDb and More.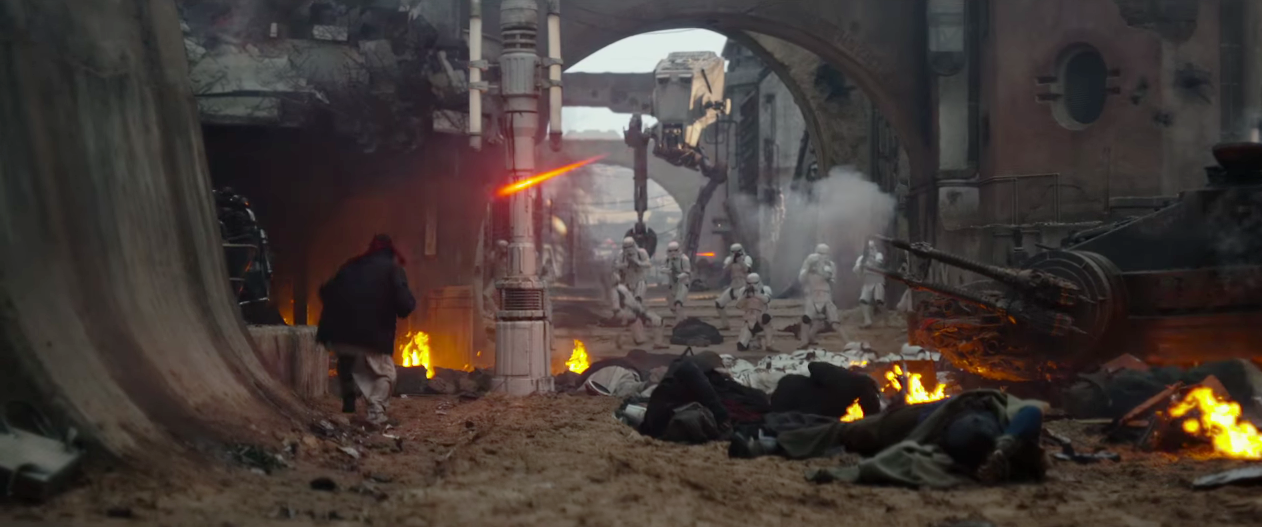 The week on our Star Wars Weekly Buzz!
The Rogue One IMDb page gets an update; StarWars.com sits down with "Ahsoka" author E.K. Johnston; a couple of cool retro b-film Star Wars posters released; Disney's new Big Sleeve edition Blu-ray and DVD packaging; Boyega's commuter train comedy; video with the full writers roundtable from NYCC and more!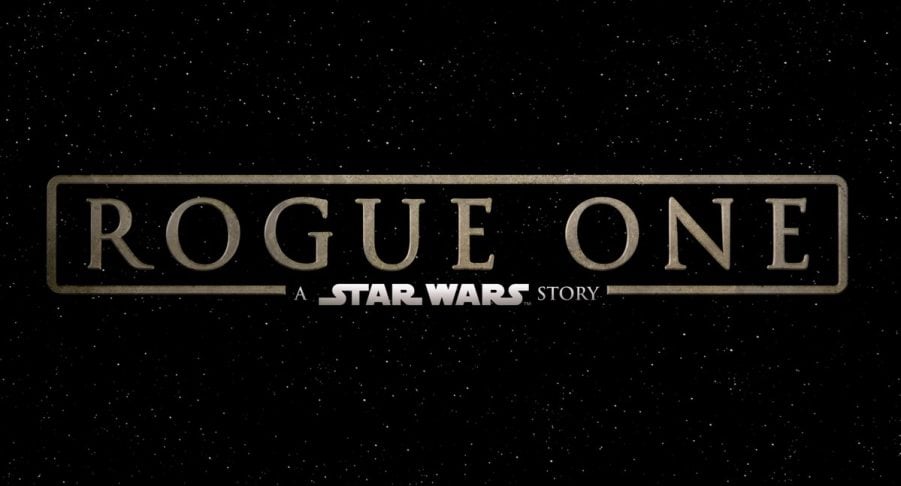 This week we start with the news that recently the info on the Rogue One IMDb page got a big update. As you know IMDb can easily be edited by anyone, but this info seems pretty legit. For example they have updated the writing credits. Now they have:
Chris Weitz … (screenplay) and
Tony Gilroy … (screenplay)
John Knoll … (story) and
Gary Whitta … (story)
Also there are a few new characters listed like:
Jonathan Aris – Senator Jebel
Ned Dennehy-Prisoner Shina Shihoko Nagai-Mother of a Lost Child
Daniel Eghan- Partisan Style Y – Militaman / whatever that means
Tyrone Love-Rebel Marine Commander / Marines confirmed.
Steen Young-Vault Officer / Keeper of the DS plans? or a bunker commander?
A new filming location has been added : Morocco.
Zakaria Alaoui… line producer: plate shoot, Morocco
Several new stunt doubles were added – 9 are marked as "re-shoot", 3 as additional photography, and the rest are normal:
Dacio Caballero… stunt double: Diego Luna re-shoots
Leo Woodruff… stunt double: Ben Mendelsohn re-shoots / stunt performer
You can check the whole listing here. (via StarWars-Union)
Recently, StarWars.com had a chance to catch up with the author to talk about the long wait.
— Star Wars (@starwars) October 11, 2016
Speaking of books, here's the full video with the writers roundtable from NYCC:
Some of the biggest and best Star Wars authors discuss their approach, process, and reception to writing stories set in a galaxy far, far away. Featuring Timothy Zahn (Heir to the Empire, Thrawn), Chuck Wendig (Aftermath, Life Debt), James Luceno (Tarkin, Catalyst), E.K. Johnston (Ahsoka), Charles Soule (Lando, Obi-Wan & Anakin, Poe Dameron) and Kieron Gillen (Star Wars: Darth Vader). Moderated by Lucasfilm's Michael Siglain and Jennifer Heddle.
Dreadcentral.com has revealed two posters designed by Illustrator Mark Daniels in which he re-imagines two famous creature encounters from the Star Wars saga.  The two posters involve Jabba the Hutt's dancer 'Oola' and Tatooine's very own Tusken Raiders looking like 'old school' retro B-Movie 1950's horror poster.
Star Wars Gets A B-Movie Horror Makeover In New Posters https://t.co/gkVmzgeo8j via @dreadcentral

— Dreaded Dominions (@DreadDominions) October 11, 2016
Boyega does comedy on a commuter train.
Commuting to the London suburbs, Star Wars actor John Boyega decided to assist in making announcements at each of the 15 stops, telling anecdotes at each one – such as the fact his grandad pronounces Penge 'Pen-gey' and also made a few Star Wars-related jokes.
Boyega uploaded a video of his antics to Instagram with the caption 'So decided to assist my sister @blessingboyega and her amazing colleagues at south eastern rail with some informative announcements. Hope everyone on the 2:40 train to Orpington had fun listening to me talk rubbish #Imrandom.'
He also noted it on his Twitter account also:
To all the passengers on the 2:40 south eastern train to Orpington, thank you for listening to my nonsense 🙂

— John Boyega (@JohnBoyega) October 7, 2016
Disney reportedly will release Star Wars and other films in 'Big Sleeve Edition' collectable vinyl packaging going into 2017.
Get ready for a brand new way to experience and treasure the movies you love, with the Big Sleeve Edition. Presented in a stunning 12-inch sleeve, this beautifully-crafted collector's item comes with a Blu-ray™ and DVD of the movie, and exclusive 12" art cards you'll cherish forever. So take home a movie experience the whole family will enjoy, with The Big Sleeve Edition.
Sci-fi blockbuster "Star Wars: The Force Awakens" is getting a new 'Big Sleeve Edition' release in November – https://t.co/xJDmIWY21O

— SteelBookBluRay (@SteelBookBluRay) October 7, 2016
'The Force Awakens' is nominated for a AMA…….
#TheForceAwakens is nominated for Top Soundtrack at the @AMAs! RT and vote here: https://t.co/xsO5tbNJjb #AMAs pic.twitter.com/euoX1X3D0M

— Star Wars (@starwars) October 12, 2016
Rogue One writer Gary Whitta has an interesting comment about the latest episode of Rebels (which he wrote as well):
This week's #StarWarsRebels feels like it could have been a mission right out of Larry Holland's Tie Fighter flight sim pic.twitter.com/tvTR8FfZDi

— Trader Samhain's🍹 (@Oda_CM) October 9, 2016
Nothing happens by accident. https://t.co/kAGqhIPlMm

— Scary Whitta (@garywhitta) October 9, 2016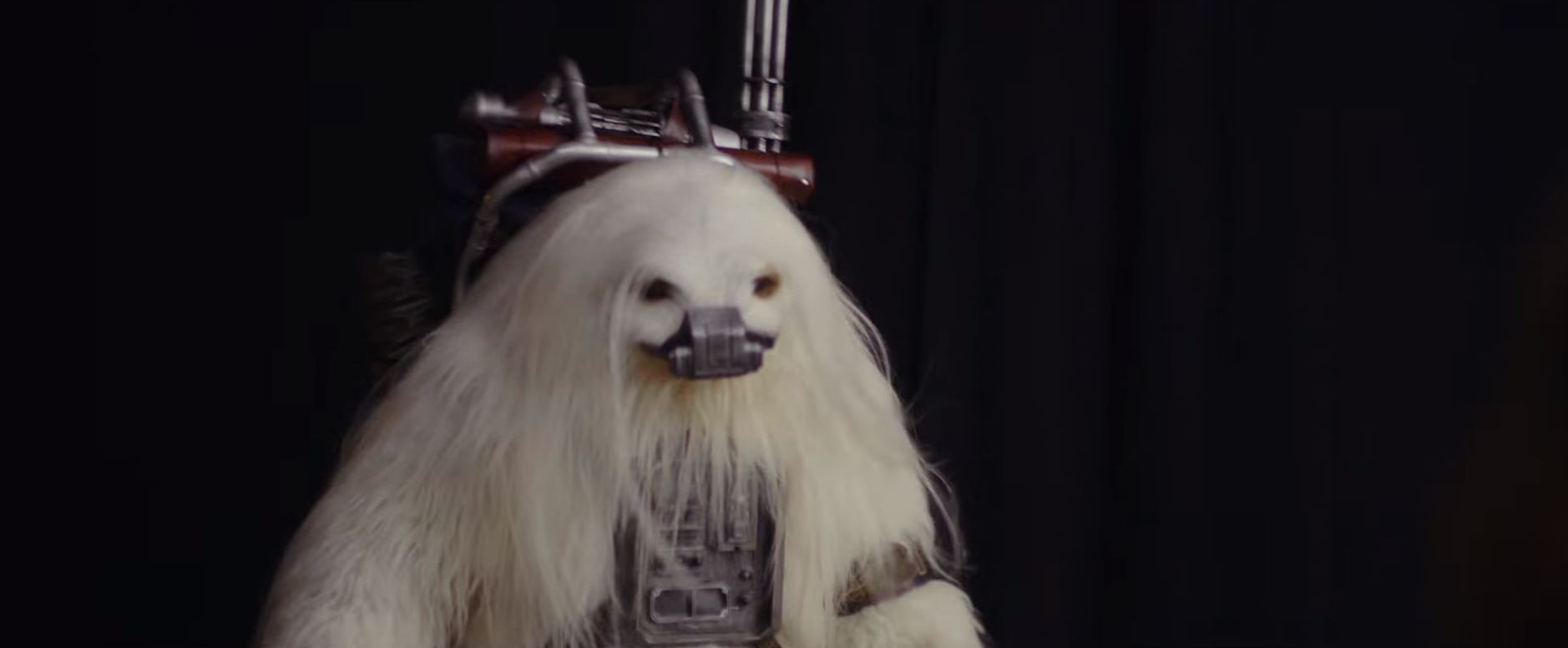 It seems that we will have our first look at the Gigoran species in the upcoming comic series Doctor Aphra. As a big fan of Moroff from Rogue One, I can't wait to find out more about these aliens:
Awesome! It appears we will be getting some backstory on the Gigoran aliens in the upcoming Dr. Aphra comic series.https://t.co/O05iuGMlA8 pic.twitter.com/73AZmYcdRK

— SWNN (@StarWarsNewsNet) October 14, 2016
New concept art from the Star Wars Commander expansion trailer:
Check out some of the concept art that we created for our recent Star Wars Commander expansion trailer! https://t.co/a43P21z6Cc pic.twitter.com/4GYiQqRnbZ

— The Sequence Group (@theseqgroup) October 11, 2016
"Very funny. Very funny". – Short Round: Indiana Jones and the Temple of Doom
Star Wars Emergency Room pic.twitter.com/vLFYbxe2Id

— Darth Vader (@DepressedDarth) October 12, 2016
The latest episode of The Star Wars After Show is here:
This week on The Star Wars After Show; Andi Gutierrez sits down with Lucasfilm employees and Star Wars Fans Leland Chee, Justin Bolger, and Cara Pardo talk about the new Rogue One trailer, their thoughts on the new poster, and the newly announced Doctor Aphra comic.
The Pablo Hidalgo Spot
Maz likes to knit in her spare time!
Fun fact: The name of Maz Kanata's ship in the Complete Locations book is a knitting term. 🙂

— Pablo Hidalgo (@pablohidalgo) October 11, 2016
That's not Qui-Gon in the Jedha sand.
@DCCutlerSports It's gotta be far, far older than Qui-Gon.

— Pablo Hidalgo (@pablohidalgo) October 14, 2016
Considering the above comment, it surely is not Obi-Wan as well, but that doesn't mean that the fans can't speculate on that.
@Mikey_Brennan Nah, the trailer only just came out. Now's the time for rampant rumors.

— Pablo Hidalgo (@pablohidalgo) October 13, 2016
The aliens that we've seen in the Rogue One trailer are new ones.
@GlenEwing Yep.

— Pablo Hidalgo (@pablohidalgo) October 13, 2016
I guess the case is closed about Vader's inner cape.
The best gift? Finally have something to point to when Rogue One Vader inner cape fret tweets fill my timeline.

— Pablo Hidalgo (@pablohidalgo) October 13, 2016
Are we ever going to see George Lucas' story for Episode VII?
What is Disney's influence on all new Star Wars projects.
Stay tuned for more newt week.