An Abundance of New Rogue One Promotional Art and Merchandise!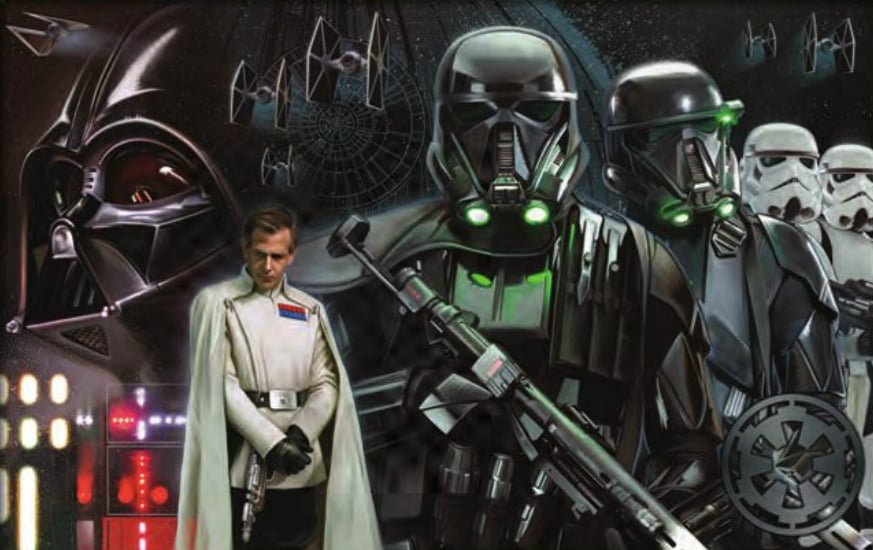 Pyramid International, a company with an impressive range of promotional merchandise has just revealed their 2016 Rogue One: A Star Wars Story catalogue. The issue includes some very cool artwork from the all new Star Wars movie together with numerous new merchandise. You have got to check this out!
We're exactly 100 days away from the release of the first true spin-off movie in the Star Wars franchise, that will take viewers on a journey beyond the normal Saga films. Lucasfilm is ramping up their marketing campaign for the movie and Rogue One: A Star Wars Story looks to be just about everywhere this Holiday season.
Today, we take an inside look at some promotional images from Pyramid International. Established in 1992, Pyramid has been specializing in a variety of promotional merchandise and offers a distribution network to its licensers and quality images to its customers.
Here are some cool images from the catalogue, but make sure you click that link if you want to absorb every detail and check out every item.
Click on the following images for bigger versions:
You can check the whole catalogue for much more merchandise and Rogue One art below or go visit Pyramid International. 

Special thanks to Alex for sending the link.
Check back for more Star Wars news daily here at SWNN…