Star Wars Has Landed In Harrods!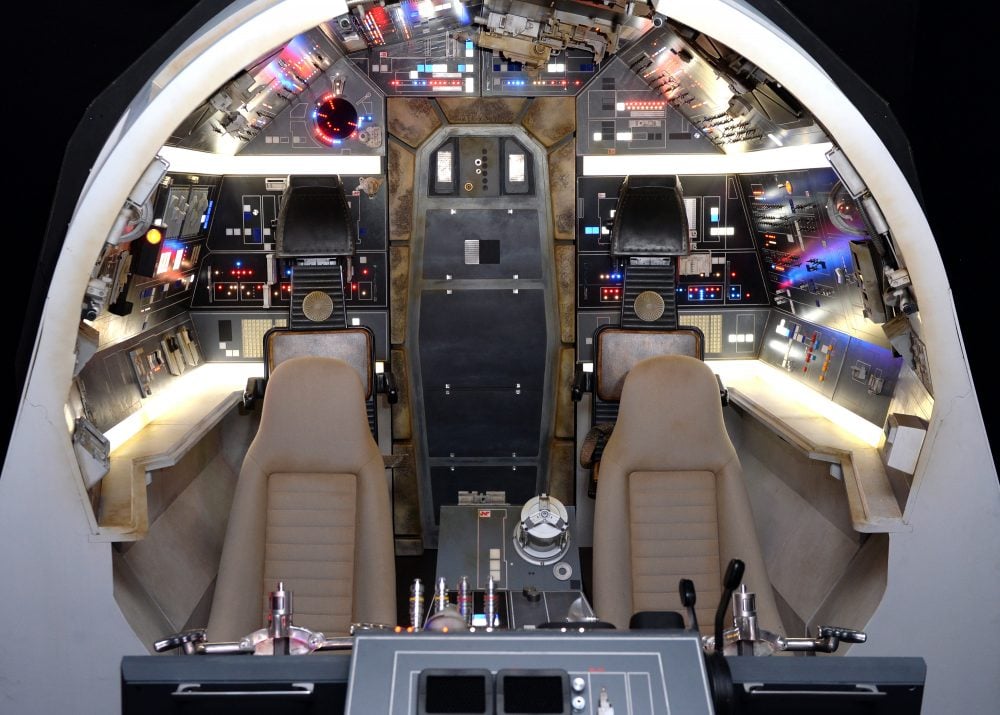 The Star Wars Gallery has landed in Harrods. This unique installation will give fans a completely new way of experiencing a galaxy far far away…
Full press release:
For a limited period only, customers will be able to view and purchase Star Wars prop replicas that have an unprecedented level of authenticity. Made to order by propmakers at Propshop in Pinewood Studios, using digital data collected during filming of Star Wars: The Force Awakens, the production process marries cutting edge 3D printing technology with master craftsmanship to produce replicas virtually identical to those seen on screen.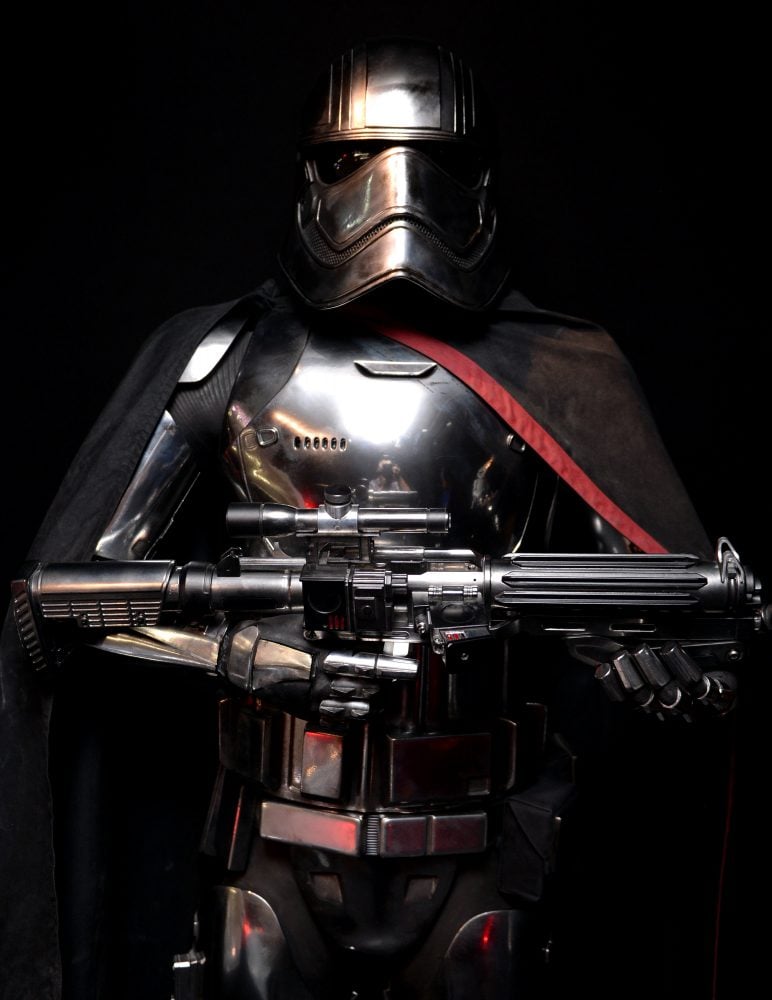 Items include the Rey Staff and Lightsaber Hilt, Kylo Ren Helmet and Lightsaber Hilt, Poe Dameron X- Wing Helmet and Chewbacca Bowcaster. In addition, fans can order personalised character maquettes. Using the latest and most advanced scanning technology, the same used to capture the actors in the film, customers can choose to have a 3D replica of their head hand crafted onto the body of a stormtooper, TIE Fighter Pilot or a Resistance Pilot.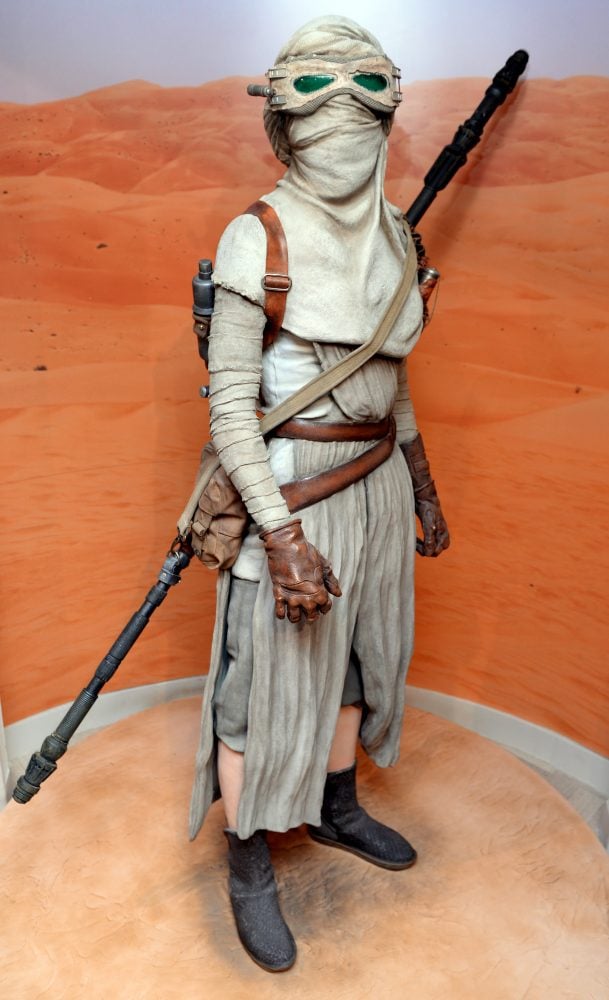 All of the replicas will come with custom display pedestals, packed in branded wooden crates that are inspired by the real crates used to ship the film props. Each one is custom built to accommodate the shape of the replica inside.
Also featured within the Star Wars Gallery, will be the iconic Millennium Falcon Cockpit and the Holochess Table and Sofa along with full size figures including Rey, Kylo Ren and BB-8.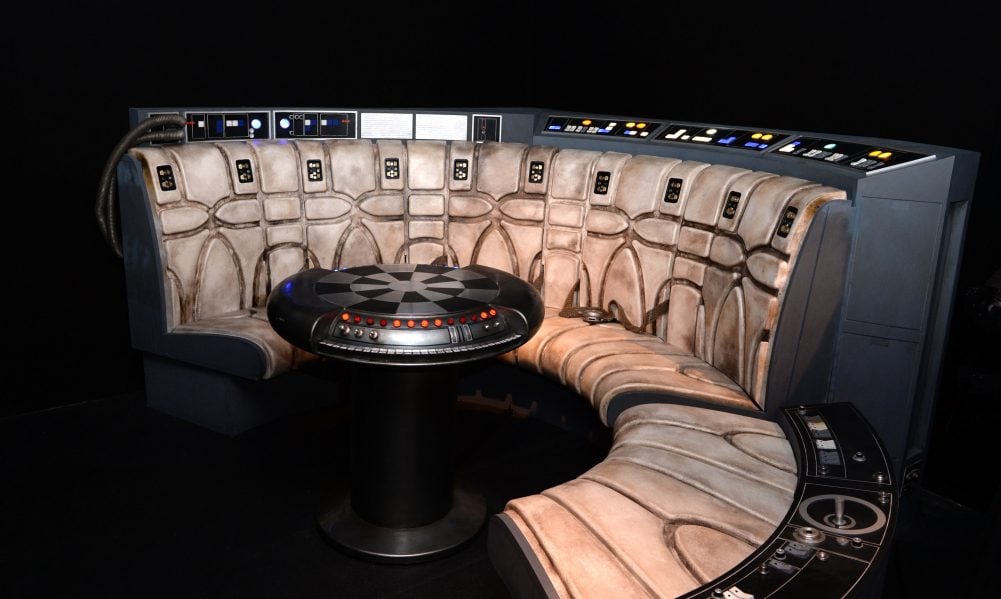 This free ticketed Star Wars Gallery will be located in Harrods within the Childrenswear Department on the Fourth Floor until the end of August. Customers can book a slot to visit the gallery at www.harrods.com/disneystarwarsgallery
5% of the retail price from sales of the collectables at Harrods will be donated by Propshop and Disney to Great Ormond Street Hospital Children's Charity on behalf of Star Wars: Force for Change, an initiative that inspires people to make a positive impact on the world.
James Enright, CEO and Asset Director, Propshop, Pinewood Studios UK said, "We are delighted to have been given the unique opportunity by Lucasfilm and Disney to produce props for Star Wars: The Force Awakens, playing our part in one of cinema's most enduring film franchises. Now to be able to offer fans such a high quality and authentic range of merchandise, designed, made and finished by the hands of specialist motion picture prop makers and artists is incredibly exciting."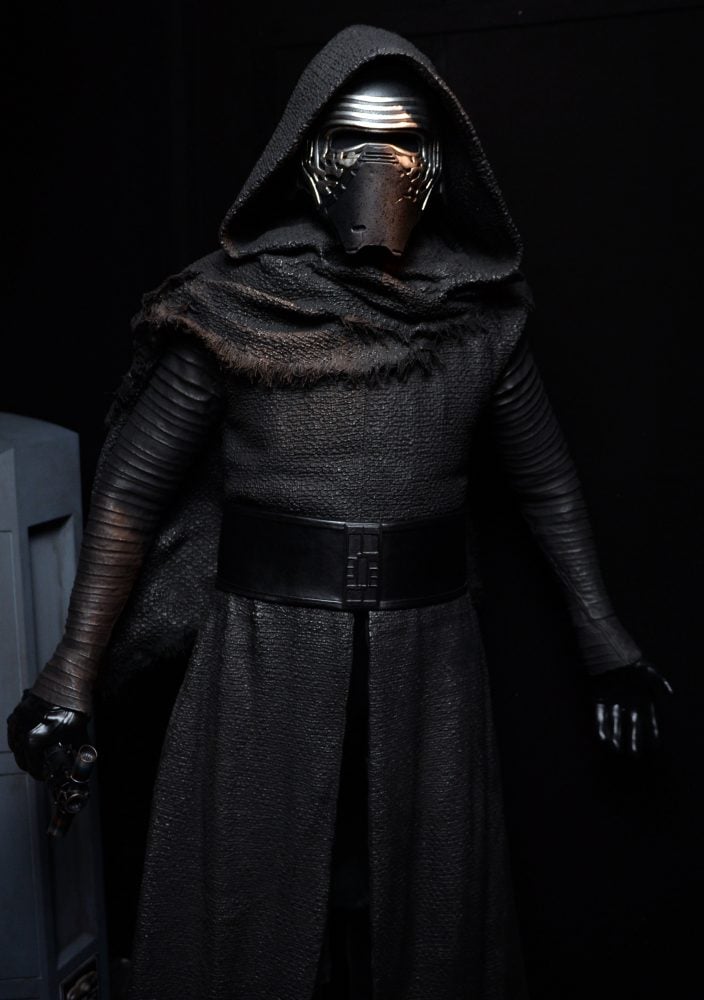 Helen David, Fashion Director of Womenswear, Fine Jewellery and Childrenswear said, "At Harrods we always strive to offer our customers new and exclusive products. We are proud to host the Star Wars Gallery in-store, a one of a kind offering for fans to view and purchase incredible Star Wars prop replicas. The props created by Propshop have never before been available to the UK public and we are excited to play host to this special Gallery this summer."
Visit www.harrods.com/disneystarwarsgallery for further information and to book a place.