Ponda Baba May Not Have Been The Original Cantina Patron To Lose a Limb in Star Wars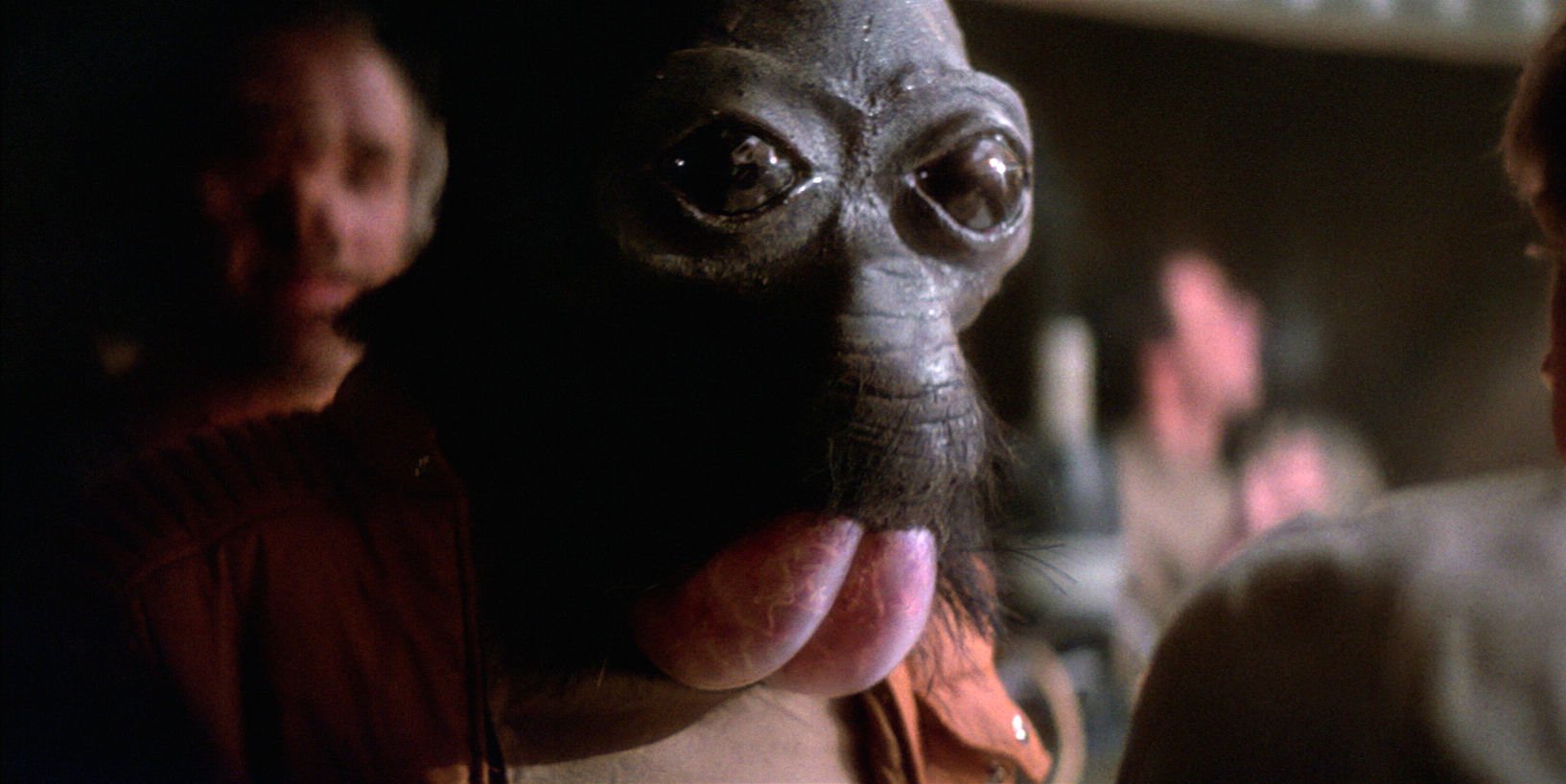 Lightsabers haven't been the cause of all the lost limbs in several of the Star Wars films, but it is the most frequent offender. One scene in the original 1977 Star Wars classic film may have had a different look to it than what was seen in the cinema. Read on for more…
The Star Wars universe is a dangerous place. It doesn't matter whether you're a droid, a creature, a bar patron, or a Jedi, a loss of limb comes with the territory. The Star Wars films have a higher disembodied limb count than you'd imagine their certificates would allow.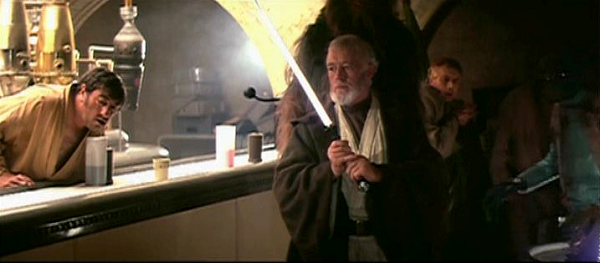 The first disembodied limb ever shown in a Star Wars film is when the Tusken Raiders attack and tear off C-3PO's arm. Since that's a rather loose interpretation of "cut off limb," however, let's move on to the one most fans thinks of first. In the Mos Eisley Cantina sequence when Luke Skywalker orders a drink from the bar attendant and looks around, Doctor Evazan and Ponda Baba gives Luke a rough time and Obi-Wan steps in to help. He helps by cutting off Ponda Baba's right arm.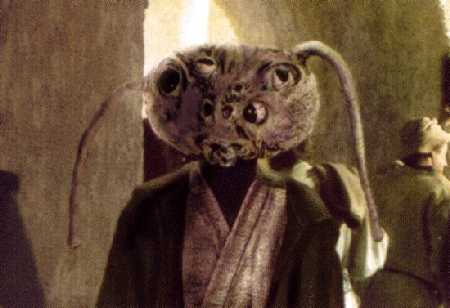 StarWars.com's Dana Jennings, a Lucasfilm's content coordinator, recently spoke with Pablo Hidalgo, a Lucasfilm's creative executive regarding a female creature named Wioslea. Pablo mentions that the creature was originally slated in the role that Ponda Baba had in the famous Luke Skywalker bar patron encounter.
This may not have been mere happenstance, as Hidalgo noted that the novelization for A New Hope hinted that it was possibly Wioslea — NOT Ponda Baba — who was originally slated to lose an arm to Obi-Wan's lightsaber. (The book references Luke's assailant as a "large, multiple-eyed creature.")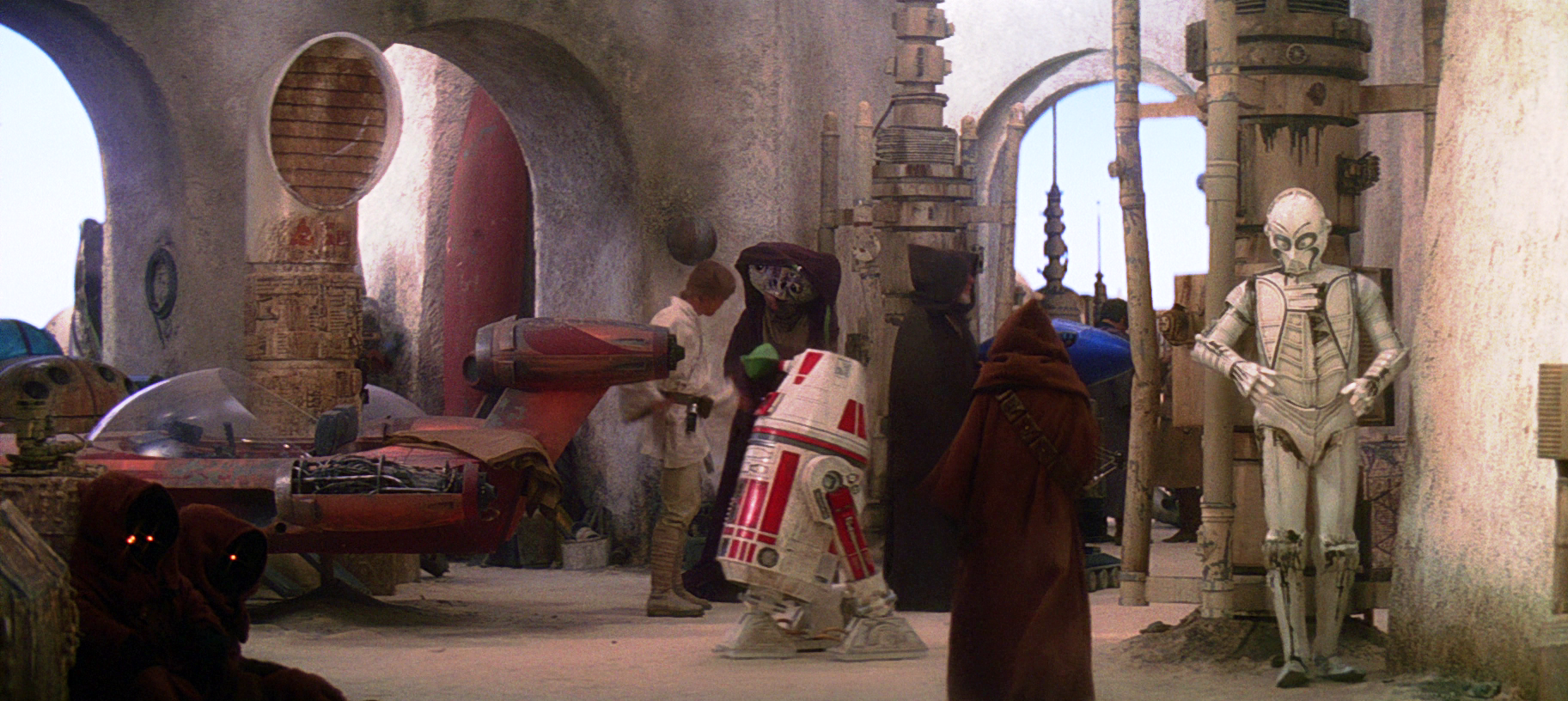 With approximately ten gazillion alien creatures packed into the Star Wars universe, Wioslea had to be one of the coolest and most memorable creatures in the original films. Although, Wioslea didn't end up getting her starring role as the villain who doesn't like Luke Skywalker and wanted in 12 systems, the multi-eyed character did end up helping Luke and Obi-Wan in the end.
Remember the speeder merchant who purchased Luke's landspeeder to pay for passage to Alderaan? Well, the creature was Wioslea, the now proud owner of the famous landspeeder. She can also be seen briefly in the Mos Eisley cantina scene if you look hard enough. See if you can spot her the next time you watch the original Star Wars film.
Check back for more Star Wars news here at SWNN.
May the Force be with you…
Source: StarWars.com