Editorial: Revenge in Star Wars: Episode VIII
Revenge is a story intertwined within the Star Wars saga. From the moment Luke swore to become a Jedi over the unburied bodies of his aunt and uncle the idea of revenge has been as part of the story of Star Wars as the Force itself. Episode VII left our three villains with a strong desire for vengeance leading into the Episode VIII. Hit the jump to join Bluestreaking as he speculates how this desire for revenge could drive the plot of the upcoming films.
With filming for Episode VIII underway many of us spend sleepless nights wondering at the possible continuation to VII's story, or that could just be me. But for those like me whose mind can't stop buzzing with possibilities it is prudent to examine the all powerful motivator of vengeance. I will examine the acts that need avenging from our three villains, their most likely target, and speculate how these plot threads will weave in Episode VIII.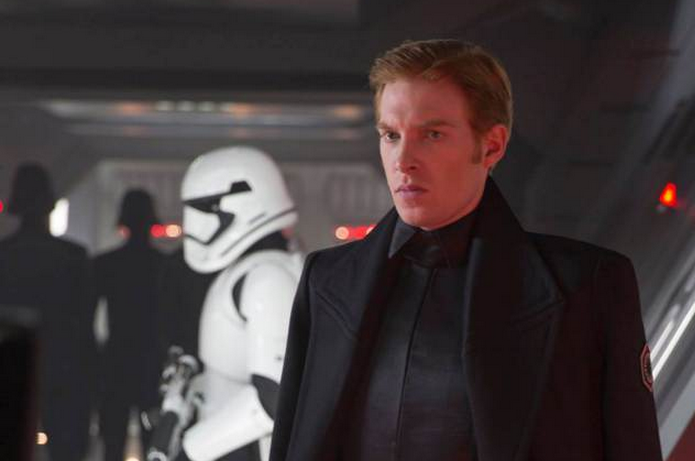 Hux, Poe, and the loss of Starkiller
Even though the two never interacted, or were even in the same shot for Episode VII General Hux and Poe Dameron have some unfinished business. Hux's precious Starkiller Base was destroyed by legendary Resistance hotshot Poe Dameron. This is increasingly painful considering Poe had been in Hux's grasp only to be lost through the actions of one of his own soldiers. Poe's destruction of Starkiller will elevate him to Galactic Hero status similar to if not greater than Luke's own ascension, and this ascension will put Poe firmly Hux's crosshairs
As the two members of their respective trios who are most closely tied to the conflict between the Resistance and the Third Order they offer a dualistic aspect that Star Wars has yet to truly tap into. Imagine a world where say Princess Leia and General Veers became archrivals in the same vein as Han Solo and Boba Fett, with the two holding duels of wits similar to Han and Boba's at the Star Destroyer.
Hux is not someone who will stand idly by and not seek revenge for the embarrassment administered to him by the hotshot pilot. The two will most likely cross swords in VIII and Hux will strike a blow evening the odds between the two. A vicious way this could take place is if Hux is somehow responsible for maiming or killing General Leia, and doing so in such a way to make Poe feel inadequate and that he failed. It will create a need to have a sort of round three in Episode IX and give Poe a chance for character development as his confidence and bravado is shaken to its core.
Phasma, Finn, and the Trash Compactor 
Like many others I was somewhat disappointed by the lack of Phasma we got in our final product, with the amount of screentime devoted to the introduction of Kylo and our heroes Phasma never really had a chance to gain the character establishment she needed. But with the introductions out of the way Phasma now has room to engage in some plot lines truly of her own.
Finn and Phasma are two of the most closely tied characters going into VIII with Finn having spent many years under Phasma's command only to ultimately betray and humiliate her. From current indications it seems that Phasma somehow made an escape from the Starkiller trash compactor and is still alive and well moving into Episode VIII. But now she has a chance to resolve some unfinished business between her and Finn.
Finn got the upper hand on Phasma through a clever ambush and forced Phasma to perform a borderline treasonous action to save her own life. Phasma strikes me as the sort of woman who would not let such an lie. I expect her to be at the front of the First Order forces hunting down Finn and other Resistance members. I imagine Phasma is salivating at the chance to bring down Finn through an ambush of her own and demonstrate why she was his commanding officer.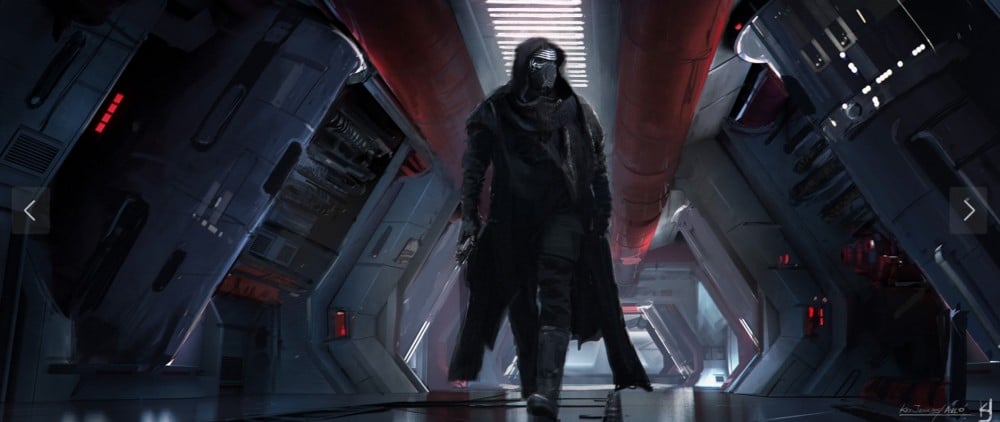 Kylo, Rey, and the Duel
As the primary protagonist and antagonist, and in a sense mirrors of each other, the dualism between Rey and Kylo will only deepen as our story progresses. But the aspect of particular note here is the climactic duel between Rey and Kylo at the end of VII. Unlike Luke and Vader or Anakin and Maul/Dooku/etc our hero crossed blades with our villain at the very start. At play was a fight that showed the true unrefined amateurism between the two, in fairness to Kylo he was fighting while extremely wounded.
With time spent with their respective masters Kylo and Rey will soon cross blades again in a more sophisticated duel but one I expect Kylo to hold the upperhand. What will be curious to see is the extent of the injuries Rey inflicted on Kylo and how these play with Kylo's already fragile psyche, as he moves closer to his idol in Vader in form Kylo should continue to grow darker and more menacing. It would be rather uncharacteristic of Star Wars for Rey to make it through her trilogy unscathed and it has always been the second film where the rashness of the hero leads to them overestimate their own abilities.
Rey and Kylo shall duel again and Kylo will demonstrate he is a very different duelist then when they first met. The dark side has a quick path to power, and Kylo will most likely demonstrate to Rey how she was foolish to turn down her chance to join him and it is possible we may see the final destruction of the Skywalker lightsaber in another saga defining moment from Kylo who continues to seek deeper into a brutality akin to Darth Vader.
In conclusion expect the idea of revenge to be a major part of Episode VIII's plot line and expect our heroes to come out of the film bearing several scars, both physical and mental, as we move on towards the conclusion of the sequel trilogy.