J.J. Abrams is Actually Singing During the Cantina Scene in Star Wars: The Force Awakens!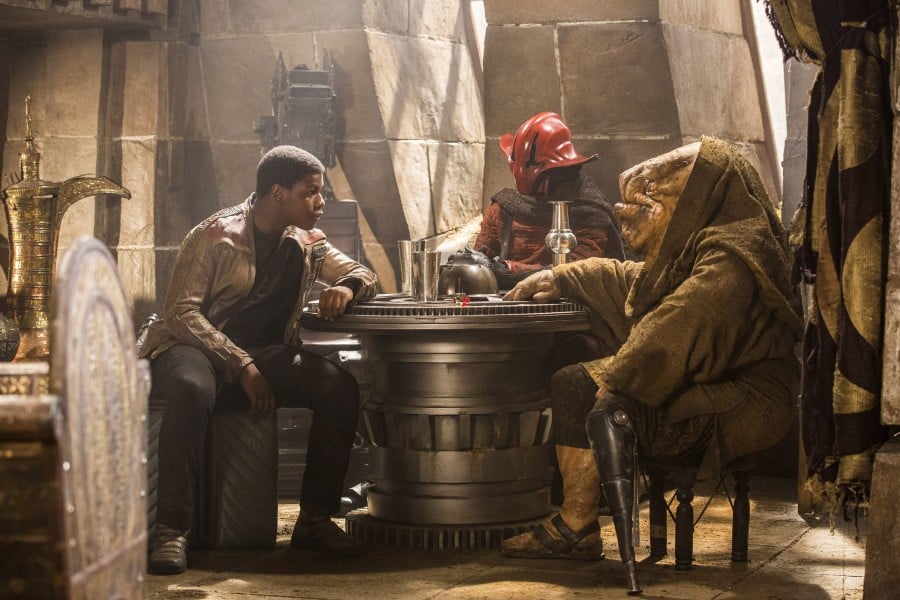 Back in December, J.J. Abrams revealed that he worked together with actor, writer and composer Lin-Manuel Miranda on the music for the Cantina scene in The Force Awakens. Now Miranda shares some more interesting details about this collaboration…
Talking to ET Online, during the BroadwayCon in New York City, Lin-Manuel Miranda revealed that J.J. Abrams not only co-wrote the film's Cantina song, but also he sang on it!
So it appears that Abrams could add another credit to his The Force Awakens list – director, writer, producer, song writer and performer. Actually if you check his IMDb page, you will notice that he already has several credits in his career for "Music Department", "Soundtrack", "Composer" and "Sound Department". So we should not be surprised at all. The man is multi-talented. 🙂