Official: Star Wars The Force Awakens Character Names Revealed!
Entertainment Weekly has an exclusive first look at some of the character names from The Force Awakens J.J. Abrams, and Kathleen Kennedy have decided to reveal the identities in a retro fashion with Topps cards from 1977 . . .
From EW:
There were five rounds of Topps cards for that movie, each one designated by a different color, with red and blue leading the line-up. Right now, Abrams and Kennedy have mocked up three from the red series, and five from the blue series.

The card captions also give a hint about the state of mind of the characters, but this far from the Dec. 18, 2015 release date, the filmmakers don't want to reveal any more.

"I'm only sorry we couldn't give everyone a stick of gum," Abrams says.
Enjoy!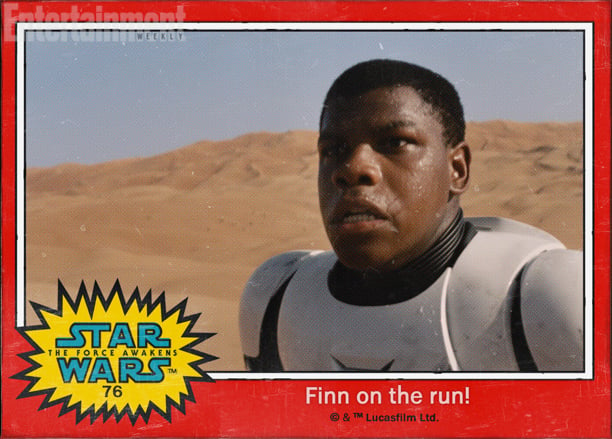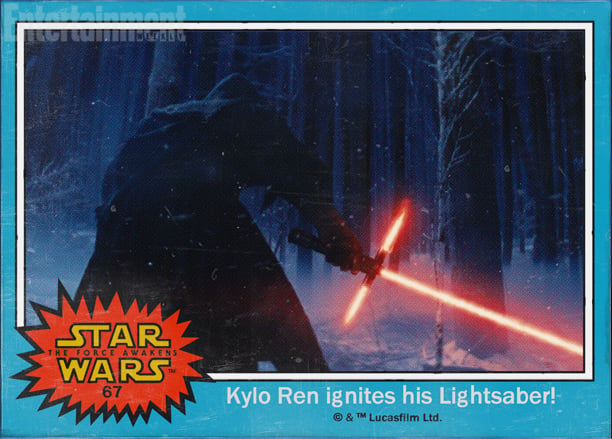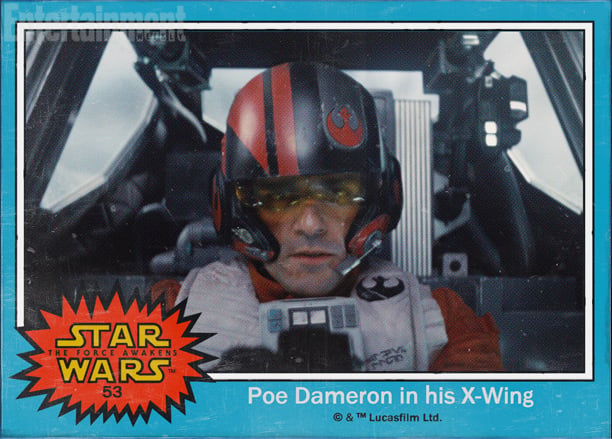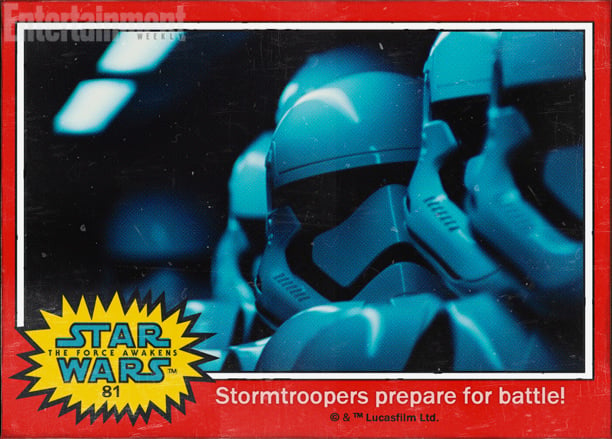 P.S. Toldja that Kira is only a production name, and Daisy will have a different name in the movie. 🙂