Rumor: Michael Fassbender, Hugo Weaving and Adam Driver Also Considered for Episode 7. Luke, Leia and Han Will Have Larger Roles? And More Possible Plot Details.

Only a day after we got the most reliable rumor so far about Jesse Plemons being eyed for Episode 7 comes another portion of rumors again from very credible source. And this time it's not only about casting. Some possible plot details are also revealed…


The article is really interesting and contains many possible plot details.

From The Hollywood Reporter:


The project has changed significantly since Oscar winner Michael Arndt split as writer on Episode VII in the fall, with duties taken up by Abrams and Lawrence Kasdan. According to multiple insiders, the reason for the parting of ways was not due to a timeframe issue, as has been reported, but rather due to a difference in opinion of which characters to emphasize.
Arndt is said to have focused on the offspring of Luke Skywalker (Mark Hamill), Han Solo (Harrison Ford) and Princess Leia (Carrie Fisher), with the original trilogy heroes taking on supporting roles.
Abrams, however, wanted Episode VII to focus on the classic trio of characters, so audiences could have one more chance to enjoy them before a fitting send-off. The new characters, the offspring, will now be in supporting roles, according to these sources, and take center stage in Episode VIII and IX. Some characters have disappeared from the Arndt script and new ones are being drafted.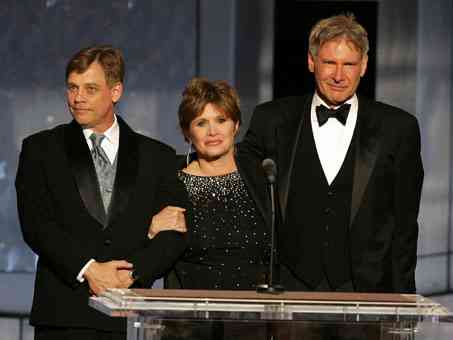 Star Wars creator George Lucas, who directed the 1977 original and each of the most recent trilogy, was also involved in the debate, according to insiders. But Lucas, who sold his Lucasfilm to Disney in 2012, acquiesced to Abrams and producer Kathleen Kennedy, who now runs Lucasfilm.
So with Abrams and Kasdan now overhauling the script, that means many of the actors who had met and auditioned have been nixed for various reasons. For example, one actor who met with Abrams in the fall before the overhaul was Mud breakout star Tye Sheridan. But sources say that at this stage, there is no need for such young actors and thus Sheridan will not be involved. In another case, one part that was initially conceived as a 20-year old male is now being rewritten to be a 40-year old.
Abrams is, according to many sources, casting a wide, wide net and meeting with "everyone." Even those who have copped to a meeting, such as Ronan, say that.Abrams has continued meeting with actors while the new script is taking shape. According to sources, he met with Fassbender in December. Girls star Driver is being eyed for a role.While most names come with no identifying character, Hugo Weaving does. Weaving, according to two sources, met for a part to play an Imperial commander.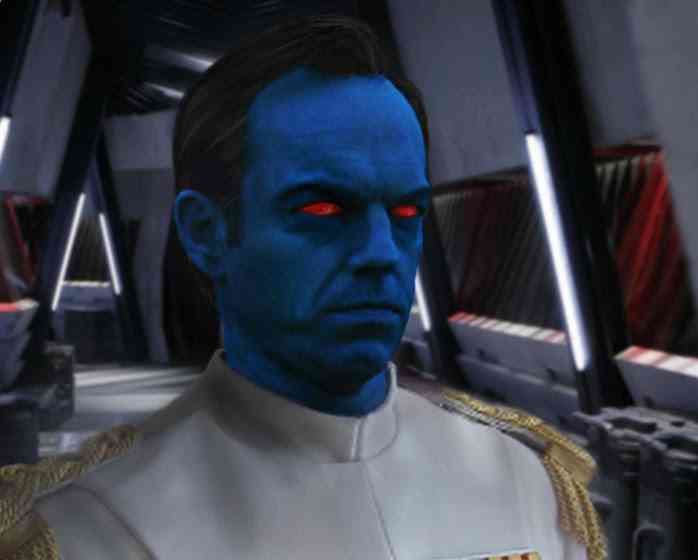 Don't take this image too seriously! 🙂
The latest bit to surface this week is that Abrams and Lucasfilm are now searching for a 20-something female actress who is either of mixed race or black. The rumor is that Obi-Wan Kenobi had a daughter or granddaughter.

Also THR sources confirmed yesterday's rumor about Jesse Plemons adding that he is having a meeting with Abrams this week.

And again here are some Twitter comments from the movie bloggers. First have in mind that Jeff Sneider who posted the Jesse Plemons rumor later said that he has more on Star Wars but will post it later.
@TheInSneider @Borys_Kit Jeff, will you be going public with that other thing you had? Such exciting times.
— Ali Arikan (@aliarikan) January 12, 2014
@aliarikan @averagefilmguy @devincf He has been pretty spot-on so far so I can't wait to hear that one.
— Mark Smith (@Draven_AICN) January 12, 2014
I can also say that Plemons isn't the only guy they are looking at. I can say that a Broadway young star was also being looked at.
— LatinoReview-Kel (@Latinoreview) January 12, 2014
My source back in Nov told me Adam Driver was a no go for Star Wars. pic.twitter.com/lshbEW7Y0r
— LatinoReview-Kel (@Latinoreview) January 12, 2014
Just read @Borys_Kit's STAR WARS story. Now you know why Adam Driver may not work out for Batman. I heard he booked Star Wars weeks ago…
— Jeff Sneider (@TheInSneider) January 12, 2014
The Hugo Weaving playing a Commander scoop on @THR story for STAR WARS: EP 7 is the scoop I was gonna drop on X-Mas but was told not to.
— LatinoReview-Kel (@Latinoreview) January 12, 2014
Here's the big STAR WARS question: will Abrams wrest control totally from Kennedy and become the guy behind the whole trilogy?
— Devin Faraci (@devincf) January 12, 2014
Lucasfilm better burn that Arndt script. If it ever gets out it will create a whole new faction of "what might have been" #StarWars fans
— Aaron Goins (@avgoins) January 12, 2014