'Star Wars: Roll Out' Animated Shorts Turn Everyone into BB Droids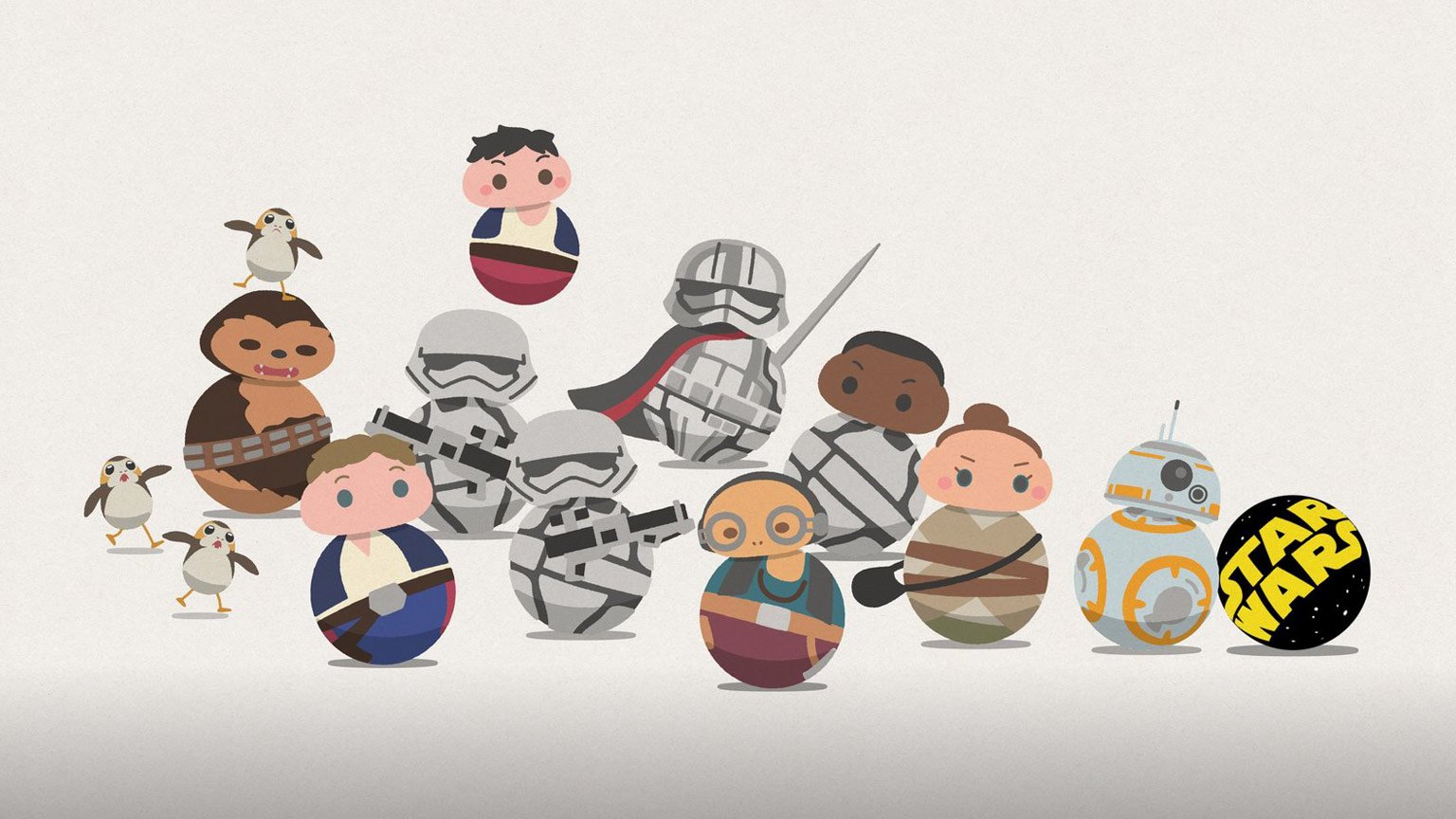 Sometimes, you just have a weird question pop up in the back of your head, like "What would the galaxy far, far away be like if every character were a droid like BB-8?" And then sometimes, it turns out that someone else thought of that for you, and made a series of animated shorts running with that premise. So the premise goes with Star Wars: Roll Out, a new series of shorts for being developed for the Star Wars Kids YouTube channel.
According to the official Star Wars website, Roll Out is the brainchild of Japanese animator Hideo Itoyanagi, who previously caught the eye of Lucasfilm President Kathleen Kennedy with an animated retelling of the events of Star Wars: The Force Awakens, as portrayed by BB versions of all the major characters. Impressed by Itoyanagi's work, Kennedy gave him a greenlight during the press tour for Star Wars: The Last Jedi to produce an official, Lucasfilm-sanctioned take on his concept that will be hosted by them online. The series includes the likes of Rey, Finn, Poe, Maz Kanata, Han Solo, Chewbacca, Captain Phasma, Stormtroopers, the Porgs, what appears to be a young Ben Solo, and, of course, BB-8, along with potentially others characters.
While talking about his vision for the project, Itoyanagi explained that he wanted to take the franchise in a new, cuter direction that still honored what the Skywalker Saga was all about:
"I wanted to come up with something never [before] seen in Star Wars animation… I wanted to give everything a totally different look. Given that the characters are caricatured, I decided to make the backgrounds simple, with paper-cutout silhouettes put on top of each other like something you might see in a picture book. The camera motion is quite flat and might remind you of old video games. I wanted to take a different route from 3D animation and recent video games."
You can see a short teaser for this series below, which demonstrates that this is a different kind of Star Wars cartoon than anything that Lucasfilm has done before:
Star Wars: Roll Out will tumble into the internet starting August 9, 2019.
Grant has been a fan of Star Wars for as long as he can remember, having seen every movie on the big screen. When he's not hard at work with his college studies, he keeps himself busy by reporting on all kinds of Star Wars news for SWNN and general movie news on the sister site, Movie News Net. He served as a frequent commentator on SWNN's The Resistance Broadcast.