Jon Favreau Shares Familiar Props from The Mandalorian Set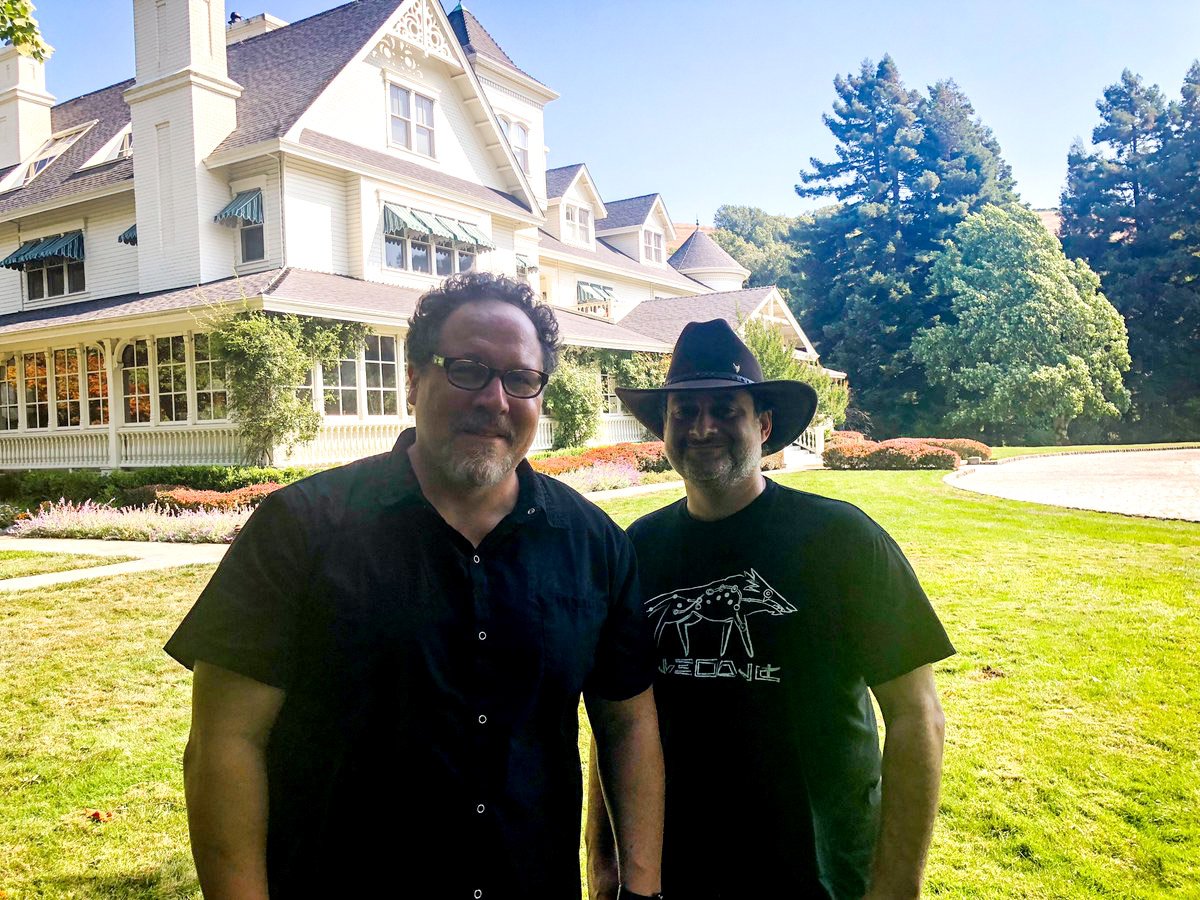 The Mandalorian writer and executive producer Jon Favreau continues to tease us with interesting photos from the movie's set. This time Favreau shared two prop elements that only the hardcore Star Wars fans will recognize…
The first photo that Favreau shared features a somewhat familiar object. Did you recognize it?
https://www.instagram.com/p/Bo2ecqJhuRj/?taken-by=jonfavreau
Yes, that's right. That's the same prop that looked like an ice cream maker, that a random guy was carrying during the evacuation of Cloud City in The Empire Strikes Back. This guy was known among the fans back then as the "Ice Cream Guy", but later he was given a real name (Willrow Hood) and a background story.
It turned out he was actually carrying the memory core of a computer containing the encrypted information on Rebel contacts and he was going to destroy it so the Empire won't get their hands on it. No mint vanilla chip for Vader and company!
So one can only wonder if the memory core from Favreau's photo has any significance to the series' story or if it is just a wink towards the Star Wars fans. Most likely it's the latter.
With the second photo Favreau showed the weapon of the Mandalorian, this time in its full glory. On the image that he shared last week only part of it was visible, but many fans already recognised it.
https://www.instagram.com/p/Bo2zDMNBDo1/?taken-by=jonfavreau
As you know the character of Boba Fett first debuted in the Star Wars galaxy during the animated segment of The Holiday Special in 1978. Later he made his first canon appearance in The Empire Strikes Back.
In the Holiday Special cartoon Luke and company cross paths with Fett on an alien planet. The bounty hunter is wielding a weapon that seems very similar to the one Favreau shared.
You can watch the Boba Fett cartoon from the Holiday Special below:
It's very nice to see this attention to detail and history from Favreau and the crew, and their knowledge on Star Wars (probably someone from the Story Group has a finger in that). The series started filming recently and we already have a few cool Easter Eggs to talk about. We hope Favreau will continue  sharing stuff in a similar fashion as Ron Howard did with Solo. Actually we want even more.