Update! Tom Kane: Nine Star Wars Movies are Currently in Development; No Plans for a Yoda-Centric Project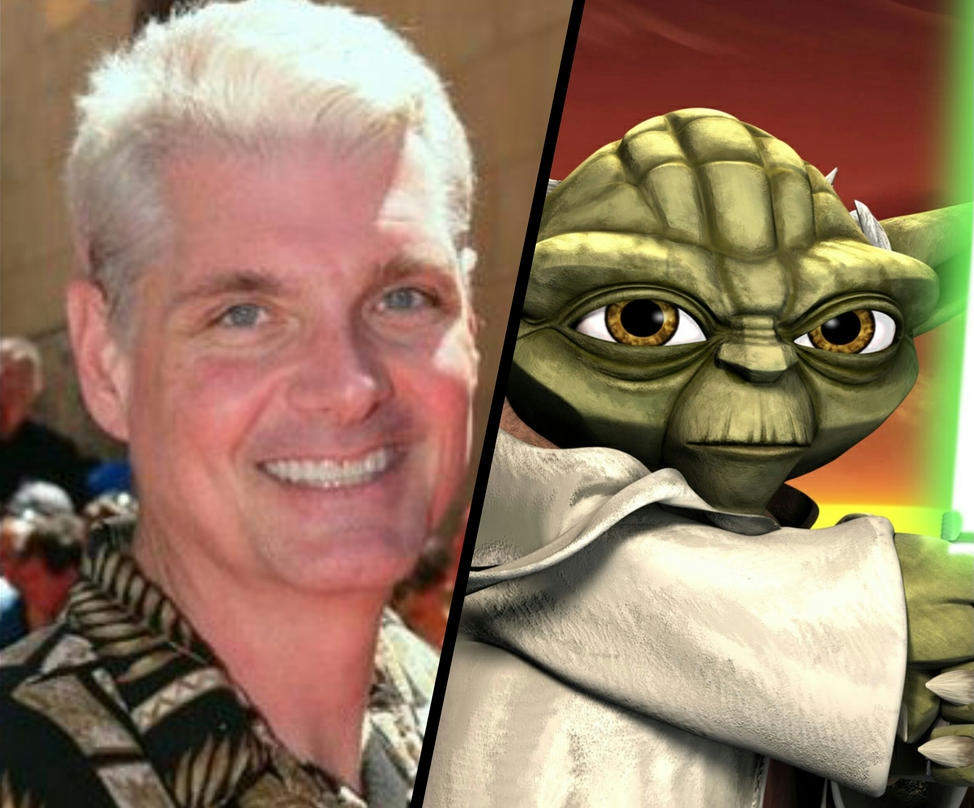 A new report from the floor of the Tysons Corners, Virginia All-Stars Comic Con includes an alleged statement by Tom Kane, who served as the voice actor for Yoda circa The Clone Wars. According to Kane, Lucasfilm is working on a ton of movies – but one starring the diminutive Jedi Master is not on the cards.
UPDATE: This piece previously contained the erroneous bit of information that Aaron Goins got to speak with Tom Kane. However, Goins has added the clarification that he did not speak to Kane directly, but Kane made this statement at a panel which he appeared as a guest. We regret the error, and the rest of the article has been updated to reflect this.
Since this tweet is getting way more attention than I expected I need to clarify something that I noticed some are reporting incorrectly. I did not interview or even talk to Tom Kane. My tweet is based on a comment he made while on a panel at the con https://t.co/pFYoaff7I7

— Aaron Goins (@avgoins) June 18, 2018
He was pretty vague, but I would assume the already announced films would count toward the 9

— Aaron Goins (@avgoins) June 18, 2018
Frequent Star Wars podcaster Aaron Goins recently got to see Kane speak at the ASCC. While he was there, Kane told Goins and several other convention-goers that Lucasfilm isn't even thinking about slowing down development on other projects, even after Solo struggled so much at the box office:
Tom Kane seems to be somewhat in the know but very hesitant to share.. claims there are at least 9 Star Wars films in various stages of development, some individual character stories yet to be announced, but definitely not Yoda. #StarWars #AllStarComicCon

— Aaron @ All-Star Comic Con (@avgoins) June 16, 2018
So far, we know that Star Wars Episode IX, which is about to start filming, is one of the nine movies. We also know that Rian Johnson has a trilogy planned and that, at bare minimum, the Game of Thrones guys are working on at least two movies for their work to qualify as a "series", so that brings us up to at least six projects that have been directly confirmed. Then there are the Obi-Wan Kenobi and Boba Fett spin-offs that are reportedly in-development (according to The Hollywood Reporter and Omega Underground), meaning that there's only one Star Wars movie on this list that we aren't at least somewhat aware of yet. (Presuming, of course, that every one of these movies are eight of the nine projects that he was talking about, and that the Benioff/Weiss series is only two movies long.)
Bear in mind that "in-development" can mean anything from "we've got a cast and crew ready and we're about to start filming" and "we're wrapping up post-production" to "I've got a pitch that the studio really likes" and "I've wrapped up a spec script but I'm still waiting for a green light". (As an aside, we already know from the ever-changing film slates for Fox's Marvel movies or for DC Films that just because a project is being developed doesn't ensure that it will be made.) So don't take this as the gospel, and don't take this as a sign that we'll suddenly get more Star Wars movies per year until Lucasfilm officially says anything to that effect.
In many respects, I'm happy to know that a Yoda-centric movie isn't being worked on right now. I actually do think it could work under very specific circumstances, but it would have to avoid the "origin" template (as George Lucas never wanted Yoda's backstory to be fully revealed) and in all likelihood would have to be completely animated, knowing that Frank Oz had his work cut out for him even to rehearse and act out a two-minute cameo in The Last Jedi. It seems, in any case, that the most interesting stories that could be told with Yoda would feature him as a supporting character.
Grant has been a fan of Star Wars for as long as he can remember, having seen every movie on the big screen. When he's not hard at work with his college studies, he keeps himself busy by reporting on all kinds of Star Wars news for SWNN and general movie news on the sister site, Movie News Net. He served as a frequent commentator on SWNN's The Resistance Broadcast.