Billy Dee Williams on Should We Expect him Back in Star Wars: Episode VIII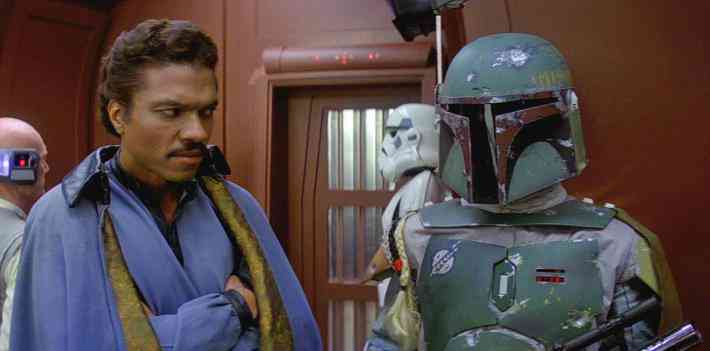 Star Wars: Episode VIII starts filming in just a couple of weeks time. Many people were wondering if we're going to see another familiar face returning to the galaxy far, far away. Actor Billy Dee Williams sheds some light on the question, should we expect Lando Clarissian back in Episode VIII?
The guys from the Dutch site StarWarsAwakens managed to speak with Billy Dee Williams and here's what he said.
From StarWarsAwakens.nl:
Mr. Williams, unfortunately you didn't return as Lando in Star Wars: The Force Awakens. Can you tell what the reason for this is? And will you be back for Episode VIII?

I do not know the reason. I think the character of Lando just didn't fit into the story line. I saw the movie and loved it and can see why Lando wasn't in it. If they asked me to come back for Episode VIII I would love to do it but right now I have not been asked and I do not know their plans.

You did return as Lando in Star Wars: Rebels, the animated TV series. What was it like to return to the Star Wars franchise after so many years?

I would love to return to Rebels! I had a blast doing it! It was great bringing Lando back to the franchise. Lando is very dear to my heart and I cannot see anyone else playing him or voicing him.
Williams also spoke about his memories filming The Empire Strikes Back and Return of the Jedi. For the full interview go to StarWarsAwakens.nl
As you know Lando Calrissian first appeared in the second movie of the original trilogy – Star Wars Episode V: The Empire Strikes Back. Since Lando was nowhere to be seen in The Force Awakens, many people assumed that he will return for Episode VIII in a similar fashion.
Although Williams is 78, he showed last year that he still has what it takes, appearing on "Dancing with the Stars".
Recently Lucasfilm made it clear that Lando is an important character in the new Star Wars canon. First the smooth talking smuggler appeared on the Star Wars: Rebels show, and later he got a whole comic series dedicated just to him.
Now the big question is will Lando make his big comeback on the big screen or will he continue to exist in separate canon material. There is enough time for Rian Johnson and the casting director to contact him for Episode VIII, or maybe he will return for the culmination in Episode IX?
I do hope we will see him on the big screen rather sooner than later. What do you think? Do you want to see Lando back on the big screen? Please vote below: