UPDATE 4! Even More Info on the Stunt Video and the Darkside Creature!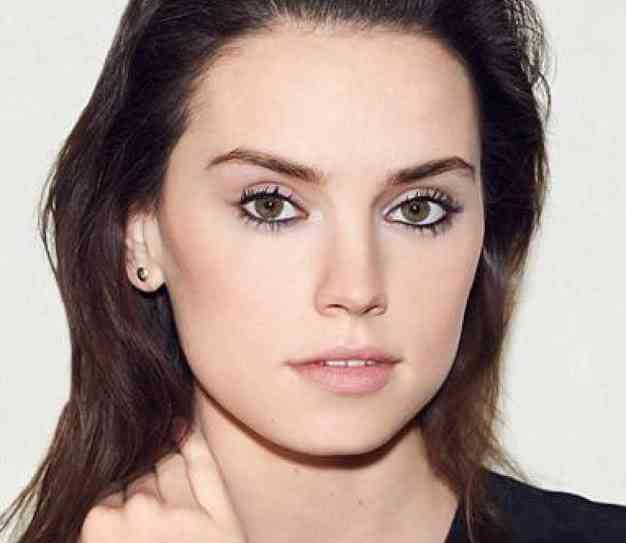 Today a video supposedly taken from the Episode 7 set was posted on the web. My first reaction was that it doesn't feel like Star Wars and that it's fake. But is it…


Possible SPOILERS!
(May 25, 2014)
First I have to warn you that there might be some spoilers ahead.


So this video was first brought to my attention by this tweet:
Fake on not? http://t.co/yyqcsFhRMe @JediNewsUK @DaisyRidleyNews @starwars7news
— GuerreStellari.net (@GuerreStellariN) May 25, 2014

And that was my first reaction:
@GuerreStellariN @JediNewsUK @DaisyRidleyNews @starwars7news Doesn't feel like Star Wars to me. My personal opinion is FAKE!
— Star Wars 7 News (@starwars7news) May 25, 2014
Now here are some interesting bits that made me doubt my initial reaction.
Thanks to Harry from the comments section it looks like this video was actually first posted 16 days ago here.

(Keep in mind that the video was posted 16 days ago but it was tagged #daisyridley and #episodevii only 8 days ago)

This is way before the official announcement of the start of filming but just a day before the leaked photo of the AT-AT foot from the Abu Dhabi set. And if that's legit that definitely has to be Ridley's stunt double.

The person who posted this has shared his Facebook page and surprisingly his name "Rey-Phillip Santos" is listed on the IMDb page of Episode VII as a production staff.

The same guy posted this image tagged as #darkside.



So I'm still not sure about that one. Stay tuned for more. I know what you think looking at that photo…

Take this with a huge grain of salt.
UPDATE!
2 days before the stunt video got the attention of several SW related sites an interesting comment was posted on the JCF. According to one of the members there who claims to have an inside info:
A source out in Abu Dhabi tells me that Daisy's character is EXTREMELY gymnastic. Apparently some of her scenes are being doubled by a dancer called Hannah Collins.
Later the cool guys from daisyridleynews posted the following which confirmed that story:
An extra on set of Star Wars Episode VII told me "today was very exciting, very exhausting, but really awesome. it was all about action today, explosions were awesome, and Daisy amazing like always, light on her feet, sharp face, beautiful, quick, and very polite."

Also, is Hannah Levitt-Collins, a dancer/model from London, Daisy's double for some scenes? There's evidence she's on set with her, just as there was with Chloe Bruce, the amazing stunt woman.

This is really interesting. Chloe Bruce recently worked with Florian Robin on GOTG and now they both are in Abu Dhabi. Check out Robin's latest tweet:
Morning #training session with @ChloeDBruce to end up our incredible stay at #QasrAlSarab #dunes #AbuDhabi pic.twitter.com/Ih4iOl13jl
— Florian Robin (@fl0WRobin) May 24, 2014
The hotel tagged #QasrAlSarab is the same one that was mentioned by The National a few weeks ago as the place where the Episode VII crew is staying. It's also a complete match with the image John Boyega posted on Instagram a few days ago:
Also Florian Robin had retweeted Empire's article about Ridley on April 29th.
So it definitely looks like those three are working on Episode 7 as stunt doubles. I think it's safe to assume that one of the girls is Ridley's double, but what about the other two? It really doesn't matter much but this story does give even more credibility on the video and more importantly on the mysterious creature.
Stay tuned for more on that story…
Thanks to Sébastien Launay for the heads up.
Read more on that story HERE!
(May 30, 2014)

Okay let's put some more fuel to the fire. Now Rey-Phillip Santos has either deleted or made private his Instagram and Facebook accounts because you can no longer see the stunt video (you can still see it here) and the picture tagged darkside. Also his other photos (including the one with Ray Park) are removed. Here's their previous location:
And his name is still listed on IMDb as an Episode 7 production staff.
Iain McCaig Art of a Sith Witch
While this new update kinda gives some credibility to the guy still take it with the usual amount of salt and treat it as a regular rumor. But have in mind that the darkside creature that Santos posted has a strong resemblance with Iain McCaig's unused concept art of a Sith Witch from The Phantom Menace. Very often unused concepts from previous movies are used in future installments. That might be the case here too.
We received new info on the leaked #darkside picture. It's from 3 completely different sources and I think it's the real deal. I won't reveal any names for understandable reasons.
Here's a direct quote from the first source:
I got in touch with one of the production people in Abu Dhabi. They said

Rey-Phillip Santos doesn't have any social media accounts. He was taken off the film and put on some smaller video game project. He is not fired but demoted. Also its possible that a family member close to him get their hands on the Wardrobe photo and posted it online without his knowledge.

I confirmed the photo is real from two staff people. They never denied it other than that it cost Santos's employment on SW. Someone Mr. Santos trusted got a hold of the photo and leaked it and it may have cost him.
The second source gave even more credibility to the story saying that:
I emailed Rey-Phillip Santos fb before it was deleted. I found out its his daughter running the instagram and vimeo. Not him, I guess he either got fired or signed some non-disclosure agreement even after he gets canned.
And a third source added:
I was actually able to email several of Santos facebook friends before his profile disappeared they all said he never leaked the photo and that someone close to him had access to all his personal information and on his film projects. Everyone who knows his said the video is not Star Wars nor is it Daisy Ridley. Its some female stunt performer who I don't know from some rehearsal. The photo is the only thing that appears to be legit. (I think its a NightSister).

I also know for a fact that the Ray Park photo has nothing to do with Star Wars 7 because almost everyone I contacted his friends list say he is friends with Ray Park way before Phantom Menace when they competed in Martial Arts. It just so happens Rey was working for an actress name Lexa Doig as a advance person for her bookings. Another friend of his said he used to work as a stunt double Stargate Atlantis years ago and doubled for a female actress since he had long black hair at the time. Apparently he no longer has a social media profile so all those are some fake profiles of him using his photos.
I think everything is clear now. The stunt video is not with Daisy Ridley and the photo with Ray Park is not Episode 7 related. Still the image with the #darkside creature appears to be legit and it's the first major leak from the production.
Still I feel really awful about Rey. It looks like he didn't do anything wrong and he is about to loose a dream job. I can't believe a close family member will do this to him by posting a private image on a social network. Obviously it was not intentional. I have great sympathy to the guy and hope that Disney/Lucasfilm will find out the truth and reconsider removing him from the project.
UPDATE 4!

Proof that the stunt video is fake you can find here.