Star Wars News Net T-Shirts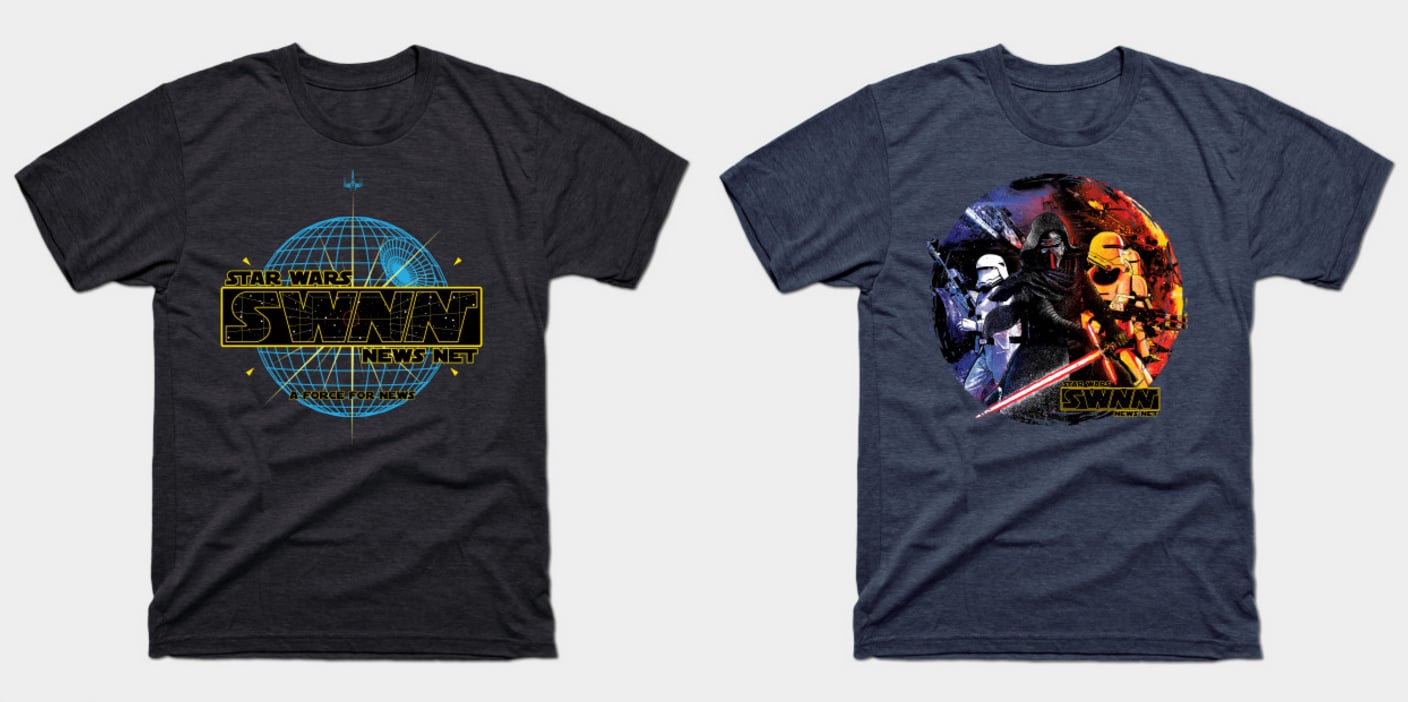 In response to many of our readers asking about T-shirts, we have finally decided to make these available! SWNN is not interested in making money off of our T-shirt sales.  We have made every effort to get the lowest possible price and decent quality for our readers, and we chose TeePublic who not only manufacture the tees, but also ship them. We will be donating every profit we receive from the two SWNN designed tees.
Both T-Shirt designs are provided through teepublic.com and can be purchased HERE.