UPDATE! ILM to Recreate Dagobah for One Episode of the Big Bang Theory Dedicated to Star Wars.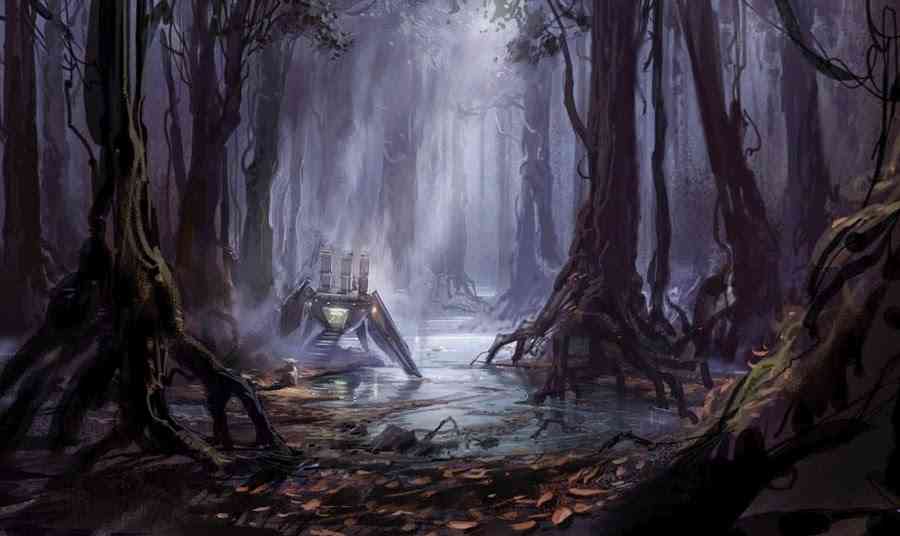 CBS' The Big Bang Theory is teaming with Lucasfilm for one Star Wars episode timed to Star Wars Day. They will re-create the planet Dagobah, with Bob Newhart slated to appear as one of the iconic characters from the franchise…

From THR:
In "The Proton Transmogrification" — the episode set to air May 1 and timed to the annual May 4 Star Wars Day — the gang gets together to celebrate the annual geek holiday, while Sheldon (Jim Parsons) is guided by visions of his childhood idol and mentor, Professor Proton (Emmy winner Bob Newhart), who appears to the socially challenged genius as his own Jedi master.

For the episode, the CBS comedy teamed with a group of special effects technicians from Lucasfilm's Industrial Light & Magic to re-create Dagobah — the remote world of swamps and forest that served as a refuge for Yoda during his exile — and provide props for the episode, including a light saber. Lucasfilm experts consulted on the episode and visited the Big Bang Theory set to oversee the production, with the final touches completed at its San Francisco headquarters.
Newhart will appear as one of the iconic characters from the Star Wars universe during the episode — though exactly which character he'll play is being kept under wraps.

Lucasfilm VFX guru Eddie Pasquarello was the on-set consultant for the episode and said it made sense for the company. "We at ILM were very excited to do the effects for it. Everyone loves the show there and to have the tie-in to May the Fourth felt like a good synergy and marriage. We jumped at it," he tells THR. "We did talk about what the set would look like and they sent us pictures of the light saber hilt and the Dagobah set and we were impressed. We talked about the interactive lighting for the light saber and some of the ideas that were there. They did an amazing job of getting it together."

The Big Bang Theory airs Thursdays at 8 p.m. on CBS. The Star Wars episode airs May 1.
UPDATE!

In a similar way The Goldbergs are also teaming with Lucasfilm for its upcoming Star Wars-themed episode, set to air May 6.

From THR:
As part of the tie-in, Lucasfilm partnered with studio Sony Pictures Television and ABC for the May 6 episode titled "A Wrestler Named Goldberg." Lucasfilm will help promote the episode in the lead-up to the broadcast.
The episode sees Adam (Sean Giambrone) and Erica (Hayley Orrantia) encounter elaborately costumed Star Wars fans, including Reno 911's Thomas Lennon, while waiting in line at the Star Wars Episode VI: Return of the Jedi opening.

I wonder if all this would lead to something. May the 4th is only a month away.