Welcome to Age of Resistance and who better to kick off this series than our favorite former stormtrooper Finn! In this story he's still got that dehumanizing alpha-numerical designation FN-2187, but we all know who he really is. This is the Age of series I've been holding my breath for and I'm very excited it's here. Strap in, power up the converters, and get ready for a fun story showcasing the burgeoning morality within Finn as he deals with a pesky situation on Starkiller Base. And don't forget, he's kind of a big deal. SPOILERS AHEAD….
This episode is all about the Fett! We have a full discussion on where we think the galaxy's most notorious bounty hunter will make his return to Star Wars! We pitch every possible option, timeline, and angle, and give our most likely landing spots for Boba Fett's return.
We also run through five fun topics in Will of the Force like: Will we see Chewbacca again in live action Star Wars if they don't make a follow up to Solo? We also feature your tweets in this week's Resistance Transmissions!
The Resistance base is open to all, so spread the word about TRB and join us!
This week on The Star Wars Show the crew talks about Marvel Comic's 80th Anniversary comic, Marvel #1000, featuring a Darth Vader panel written by Charles Soule coming later this August and how guests can make their experience at Star Wars: Galaxy's Edge even more immersive with the Play Disney Parks app. Plus, Anthony sits down with Alphabet Squadron author Alexander Freed to talk about his new book.
This week marks the start of a brand new Star Wars mini-series from comic writer Robbie Thompson called Star Wars: Target Vader. I could guess what you're probably thinking. Another Vader series? Seriously? After the somewhat abysmal Dark Visions mini-series that just recently wrapped, I was thinking the same thing myself. But thankfully, despite his name appearing in the title, the Sith Lord seems to be more of a MacGuffin in this series than anything. Although he still assumes his typical villainous role, this story is not really about him, but rather a character that was recently introduced in Thompson's last mini-series, Han Solo: Imperial Cadet. Read on for the full review. Spoilers ahead…
Star Wars: The Rise of Skywalker is less than six months away from opening in theaters worldwide, and since marketing for the movie has yet to kick in, fans are leaning on Daisy Ridley to feed us anything as she continues her interview tour promoting her upcoming film Ophelia.
In an interview with USA Today, Ridley shared J.J. Abrams said any remaining question about Rey's parents will be answered by the end of the movie. Ridley also explains how The Rise of Skywalker differs from the previous two saga films, and understands the fact that some fans were upset over The Last Jedi.
Sometimes we like to tackle rumors at SWNN and on The Resistance Broadcast, but apparently sometimes Star Wars actors themselves like to do it too! We talk about Daisy Ridley addressing the rumors floating around about her future in Star Wars after The Rise of Skywalker!
We also give our takes on the excerpt released for Thrawn: Treason, run through a few other stories in The Scoundrel's Rundown, and answer your questions in Ask The Resistance!
The Resistance base is open to all, so spread the word about TRB and join us!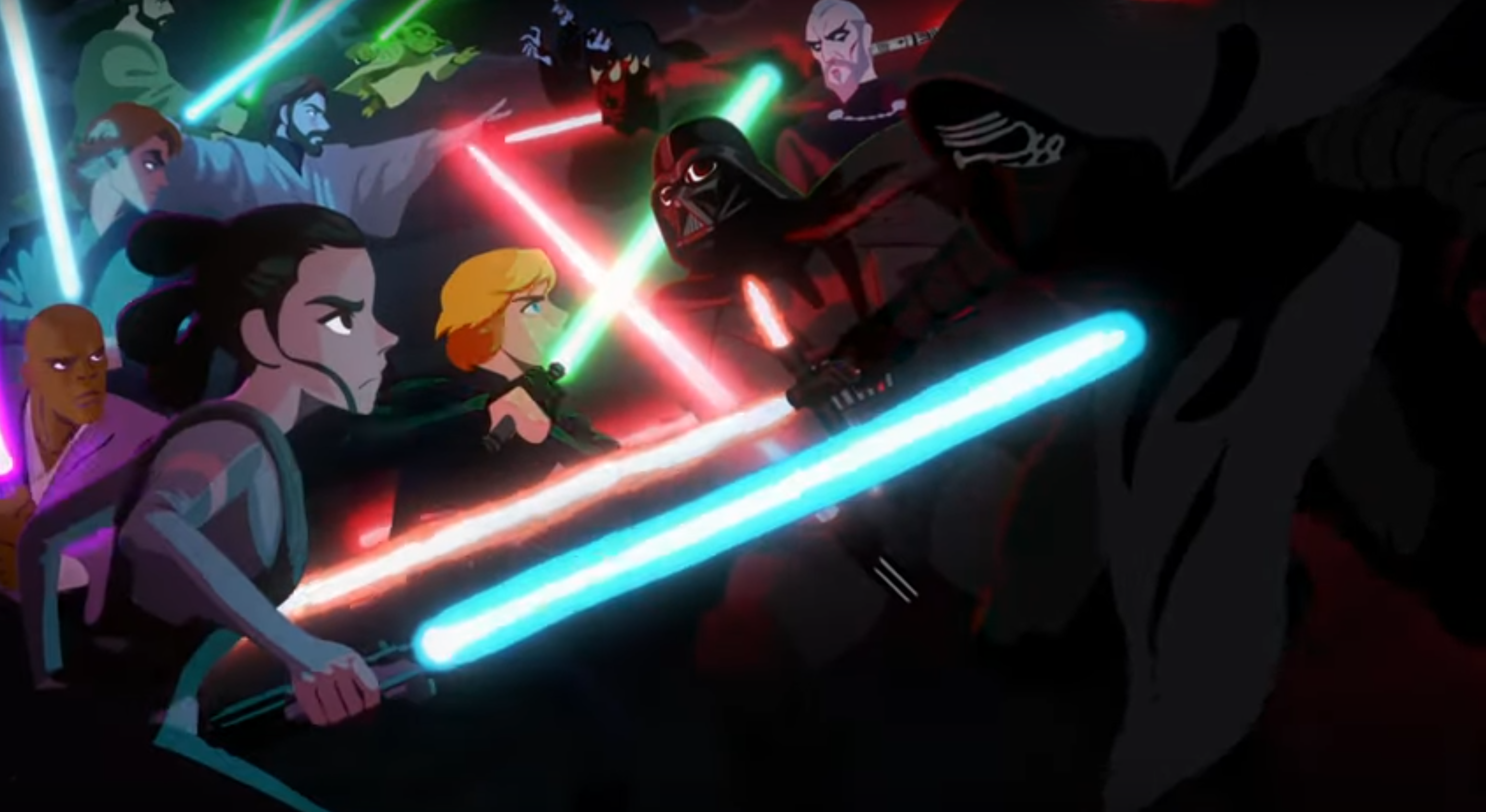 Happy Friday! The official Star Wars Kids YouTube channel has new additions to the excellent Galaxy of Adventure videos fans have come to love and expect. Arguably, the most epic of those additions surveys the three-trilogy struggle between our heroes and those who would do the bidding of the dark side, but don't sleep on Han Solo or Boba Fett.