Tony Gilroy Reveals Time Period 'Andor' Covers, It Will Make Fans See 'Rogue One' in Different Light
Tony Gilroy and Diego Luna have shared some more details about Andor during the press tour for TCA 2022, revealing that Cassian has a shocking backstory and that the show is about regular people in the galaxy far, far away, which is different from other Star Wars series that have come before.
UPDATE: Tony Gilroy mentioned that Andor will begin filming its second season in November, so we can expect season 2 to arrive late in 2023.
We are covering one year in our first 12 episodes that we've completed, in fact, we're finishing our final mix on [Episode] 12 tomorrow. We are going to do another 12 episodes starting in November and the organizing principle for shooting is that we do blocks of three, so last year we were looking at the difficulty of doing five years, which seemed like it would take us the next 30 years.
Additionally, two new stills from the show have been released featuring Cassian and Mon Mothma, which are shown below.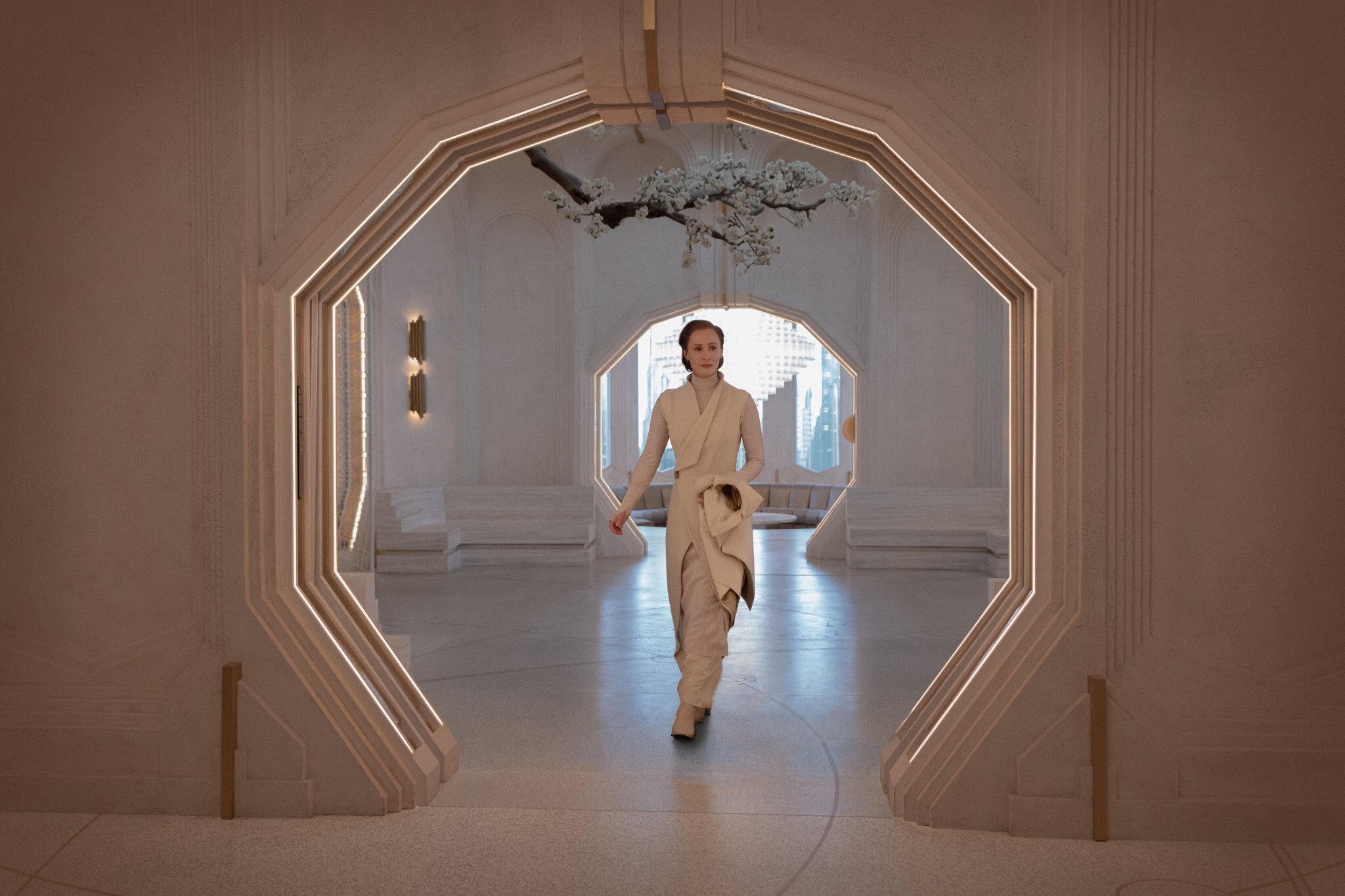 One of the biggest details was the period of time Andor will cover. Gilroy revealed that season 1 will cover a single year in Cassian's life, while season 2 will jump between events over the course of four years. Each year will be told in three-episode arcs, each helmed by a different director. As we've previously heard, the series is currently planned to end after the second season.
Gilroy again notes Andor Season 1 covers a year in Cassian's life, while Season 2 takes place over four different years told in three-episode blocks — each three from a different director — for another 12 episodes total. And that's the show. (no Season 3 planned) #TCA22 #Andor

— Eric Goldman (@TheEricGoldman) August 3, 2022
Luna said he was "shocked" when Gilroy told him about Cassian's history. We learned in Rogue One that Cassian had done some bad things in the name of the Rebellion, but it sounds like we're going to see some pretty nasty stuff.
Luna says they started from scratch with Gilroy for this series for his character. He was "shocked" to hear about his backstory. #Andor #TCA22

— Gregory Ellwood – The Playlist 🎬 (@TheGregoryE) August 3, 2022
Gilroy says there are "little moments of truth" about who the characters are in Rogue One, and the pieces they had for Cassian was that he'd been fighting since he was 6… and he's done horrible things for the Rebellion. #TCA22

— Brett White (@brettwhite) August 3, 2022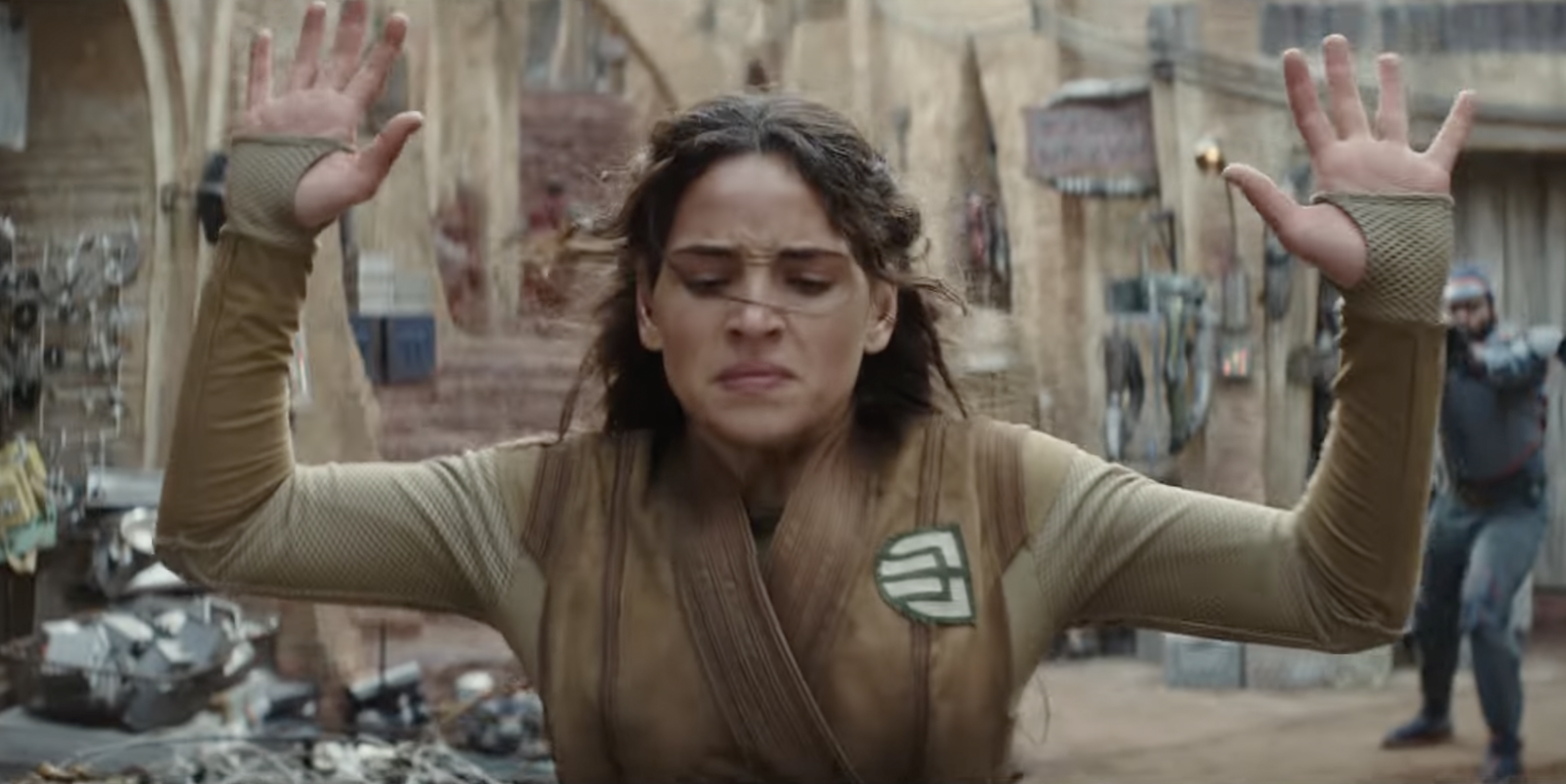 It was mentioned a few times that Andor is about regular people in the Star Wars galaxy; we'll presumably learn how these regular people deal with an expanding Empire and how that leads them to revolution.
"The responsibility to have an abundant backstory was obvious," #Andor EP & creator Tony Gilroy says about the prequel.

Diego Luna says "I love that this story is about regular people. There's a chance to make many comments, and Cassian Andor has that perspective." #TCA22

— saloni gajjar (@saloni_g) August 3, 2022
"Above anything, this is a show about regular people. You know, we've got this galaxy and so far we've seen the same people over and over…this is about these huge, titanic forces manipulating people's lives…the story of revolution is very complicated." Gilroy on ANDOR #TCA22

— Meghan O'Keefe (@megsokay) August 3, 2022
"It's about what we as a community can do, and are capable of, if we understand that our strength is in our numbers."

— Disney+ (@disneyplus) August 3, 2022
Diego Luna added that it felt unfair to call the show Andor, as it's very much an ensemble cast.
Luna goes on to say you can't leave out the grey areas in a story about rebellion. He adds it's quite unfair to call the show ANDOR because it's about a community, an ensemble. #TCA22

— Meghan O'Keefe (@megsokay) August 3, 2022
Those who have been looking for a darker and morally gray Star Wars story will pleased to hear Diego talking about the series acknowledging the gray areas in a story of rebellion. Fans of Rogue One will be similarly be pleased to hear that Andor will be visceral and gritty story, just like the film Cassian debuted in.
.@DisneyLucasfilm describes prequel series #Andor as a "real, visceral and gritty" take on the @starwars saga while still delivering what the franchise's fans are accustomed to. Premieres Sept. 21 on @disneyplus. #TCA22 @OfficialTCA

— Jay Bobbin (@JayBobbin1) August 3, 2022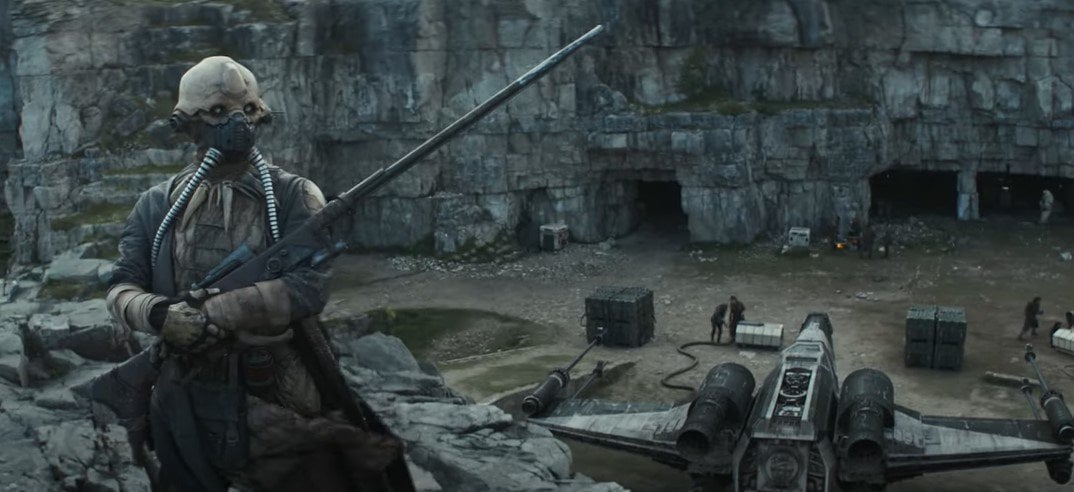 Indeed, it seems the events of Andor will make us see Cassian in a new light. Gilroy says that once the show is over, our introduction to Cassian in Rogue One will feel even sadder when we see him callously kill the rebel informant.
#TonyGilroy says that if they're successul in the 24 episodes of #Andor, when we catch up with Cassian in #RogueOne each scene will have a "deeper signifcance." Killing that guy will be sadder @andorofficial #TCA22

— Hanhonymous (@Hanhonymous) August 3, 2022
I asked about where we meet Cassian in Rogue One and how he's a Rebel willing to do dark things and Gilroy said the killing Cassian does at the start of Rogue One should play even sadder by the end of #Andor. We'll see the tough decisions the Empire forces on people. #TCA22

— Eric Goldman (@TheEricGoldman) August 3, 2022
"The story of revolution and what it really means is very complicated, very interesting to delve into as a writer.

What's great about building this series… is that many scenes in Rogue One will take on a more meaningful significance."

— Disney+ (@disneyplus) August 3, 2022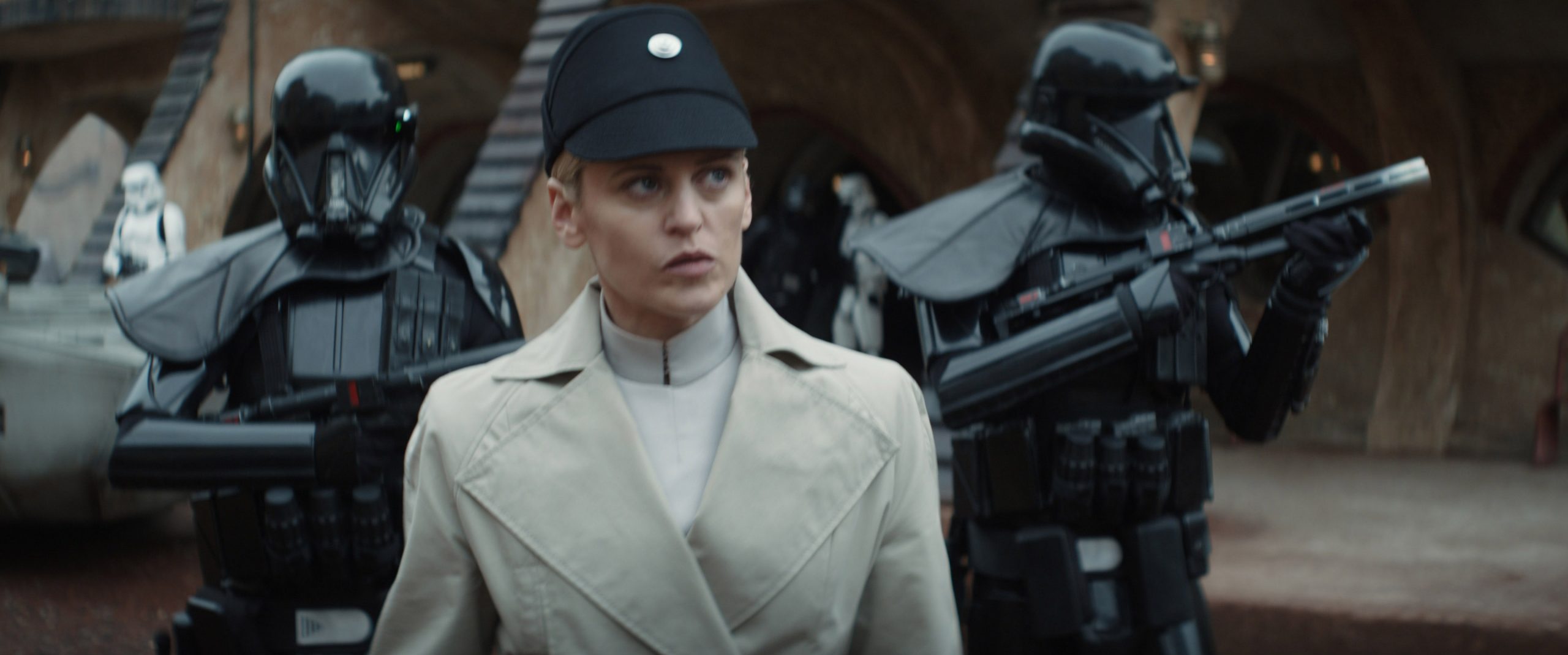 It's been reported before that Andor is a spy show, and Gilroy talks about how the ISB factor into that element of the series. It seems Denise Gough's Dedra Meero will be our POV into that part of the Empire.
Gilroy says Andor has "a very large spy element," noting the ISB involvement. While it's a dark area, he does add it is also people working together with different viewpoints. Denise Gough's Dedra Meero is our main in to that part of the show. #TCA22 #Andor

— Eric Goldman (@TheEricGoldman) August 3, 2022
Gilroy also addressed K2-SO's absence in Andor. While he teased that the droid will pop up eventually, he says that the character isn't at a point where he even knows how to reprogram an Imperial droid, much less even think to do it.
Why isn't K-2S0 in ANDOR? Gilroy says "Wait and see. Ultimately it's a story we have to and are eager to tell." He says it's very difficult to carry an Imperial droid and not draw attention. Says when they do it, it will be in a spectacular way. #TCA22

— Meghan O'Keefe (@megsokay) August 3, 2022
Gilroy adds that the Cassian we meet in ANDOR Season 1 is very far off from a guy who would think to or know how to reprogram an Imperial droid. #TCA22

— Meghan O'Keefe (@megsokay) August 3, 2022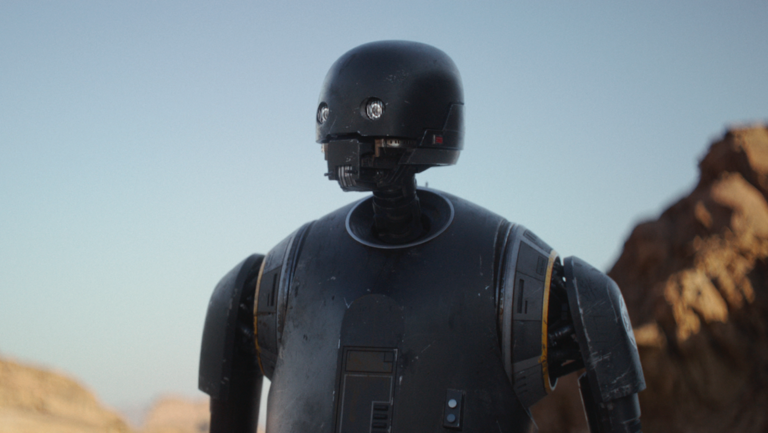 It does sound like K2-SO's eventual debut in Andor – likely during season 2 – is in danger of contradicting the comic that first told the story of how Cassian and K2 first met. Gilroy seems to have been in contact with the Lucasfilm Story Group, but isn't making any promises that his story will remain true to the comic.
"This is very complicated" says Gilroy when asked if #Andor will match the events a comic book told about how Cassian and K-2SO met two years before Rogue One. "We are constantly in touch with the Vatican about what we do," says Gilroy, with an amusing name for Lucasfilm. #TCA22

— Eric Goldman (@TheEricGoldman) August 3, 2022
We wrote recently that Andor will be the first Star Wars series not to use The Volume LED stage, which did raise questions as to why that is. Gilroy stated that he is not opposed to using The Volume, but he felt that the story they were telling lended itself to shooting in real-life locations.
Gilroy is not anti-The Volume but just didn't feel it worked for what they were doing because you can't easily jump in and out of using it. #TCA22 #Andor

— Eric Goldman (@TheEricGoldman) August 3, 2022
Finally, it seems the cast and crew will be filming season 2 pretty soon, so we might not have to wait too long for it to arrive!
Diego Luna notes they are jumping into Season 2 quickly so people won't need to wait too long for it to air. And that's the #Andor #TCA22 panel!

— Eric Goldman (@TheEricGoldman) August 3, 2022
The first three episodes of Andor arrive on Disney+ on September 21, 2022.
Josh is a huge Star Wars fan, who has spent far too much time wondering if any Star Wars character could defeat Thanos with all the Infinity Stones.