'The Book of Boba Fett' Stunt Coordinator on How They Filmed the Final Battle and the Train Heist
The Book of Boba Fett was nominated for four Emmys, including Outstanding Stunt Coordination For A Drama Series, Limited Or Anthology Series Or Movie. Stunt coordinator JJ Dashnaw is representing the series in that field, and he recently opened up about his work in an interview with Variety.
Perhaps one of the series' most memorable sequences was when Boba Fett rode the rancor in the finale through the streets of Mos Espa. Dashnaw was inside the suit for that sequence, which was shot using a gigantic animatronic that was then replaced in post-production with the actual rancor. Here is what Dashnaw had to say about the sequence:
"I can't even say how real this thing looked. But it was fun getting to sit on top of it and figure out the beats. And riding this thing, I come from a rodeo background so it was just like riding a horse. Just trying to make Boba look cool.

Basically, we sat on the head. There was just a head that they made of it, but it's the size of an elephant. So this thing was pretty big… It was almost like being on a bucking bull. A mechanical bucking bull. They had it all programmed to move and open his mouth and snarl. It was pretty cool."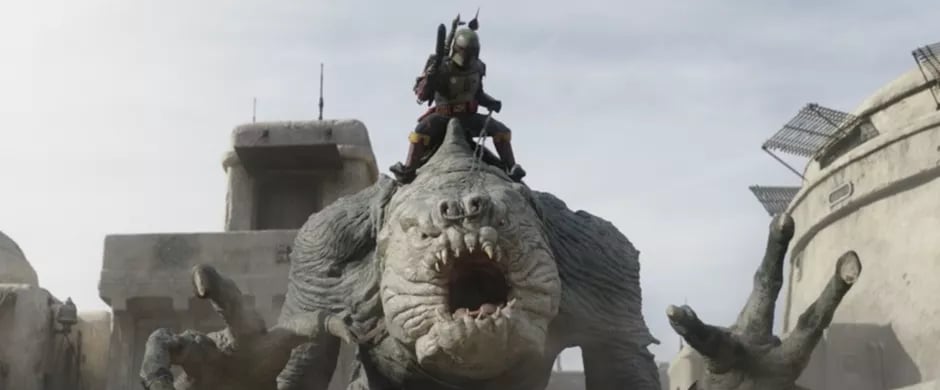 That battle had many more stages, and included a lot of wire work, especially in the sequences that featured both Din Djarin and Boba Fett flying into the shot. Dashnaw said the following about this:
"A little math goes into it, which is funny for me to say just because I'm not that great at math. It's about getting the angles of your wire pulls that actually look not superhuman-y but real. And this is something that comes with years of experience and learning and seeing what works and doesn't work. We wait until the camera is setup in a certain direction and figure out what's going to look best and most realistic for that shot."
Another memorable sequence from The Book of Boba Fett happened in Chapter 2, which Steph Green directed. It featured multiple characters riding speeder bikes and boarding a train moving just as fast. Dashnaw said the following about filming that train heist:
"Sometimes the environment helps us. Because there wasn't a whole lot of move room up there, so you had to be aware of where you stepped. It looks real, as if we're trying to keep our balance as we're fighting because that's actually what's happening. It's just being in the element and explaining to everyone and reminding them that, even though we're standing still on this thing, we got to make sure that it looks as if we're going 80 miles an hour trying to fight."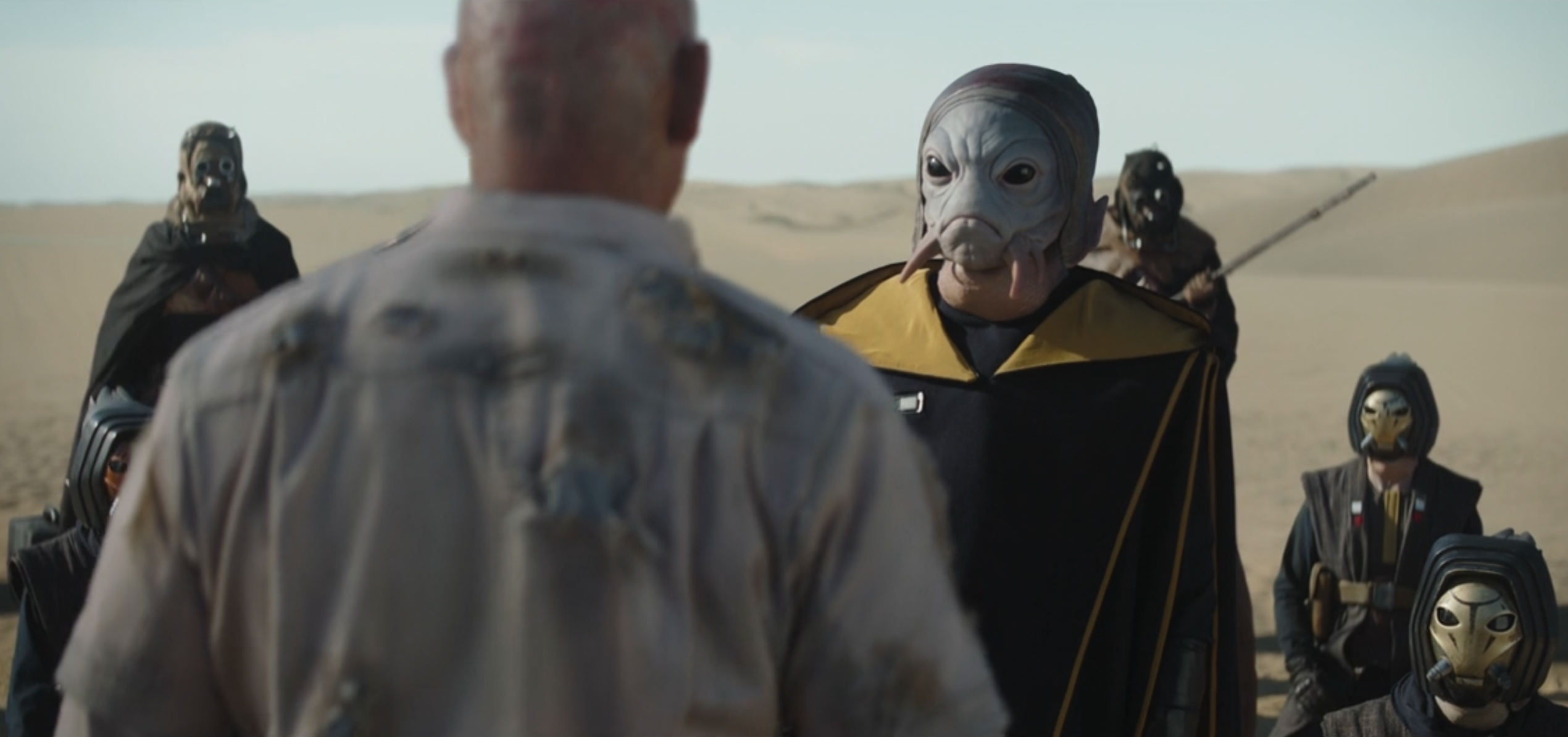 He then emphasized that, even though there are visual effects involved, it was he and his team actually performing the sequence on set:
"I'd say between the effects and special effects and us, we had a very close relationship. We would see what worked out and what was useful to them, and what we can do and get away with. I always try to give as much real stuff on camera as possible. And they can always, if they need to, spruce it up and enhance it a little bit more. Most of the stuff that you watched on that day was real."
The Book of Boba Fett is in the run for four Emmy Awards, for its costume design, sound editing, visual effects, and stunt coordination. The 74th edition of the Emmy Awards will be held on Monday, September 12.
Miguel Fernández is a Spanish student that has movies as his second passion in life. His favorite movie of all time is The Lord of the Rings, but he is also a huge Star Wars fan. However, fantasy movies are not his only cup of tea, as movies from Scorsese, Fincher, Kubrick or Hitchcock have been an obsession for him since he started to understand the language of filmmaking. He is that guy who will watch a black and white movie, just because it is in black and white.