Cameron Monaghan Fuels Cal Kestis Live-Action Appearance Rumors
In a recent interview with Screen Rant, actor Cameron Monaghan, who portrayed the young Jedi Cal Kestis in the video game Jedi: Fallen Order, fired up the rumors about a possible jump to live-action for his character.
While promoting his new project Paradise Highway, the actor was asked about a possible live-action appearance of Cal, and he said:
"Well of course there's interest. That's about all I can say. [Laughs]"
It's a bit unclear if he means he is interested in it, or if Lucasfilm is interested in it, but judging from the second sentence, it could potentially be the latter. We should keep in mind, though, that the actor probably had to sign a lot of NDAs that would prevent him from even addressing this question if there were no plans for a Cal Kestis series.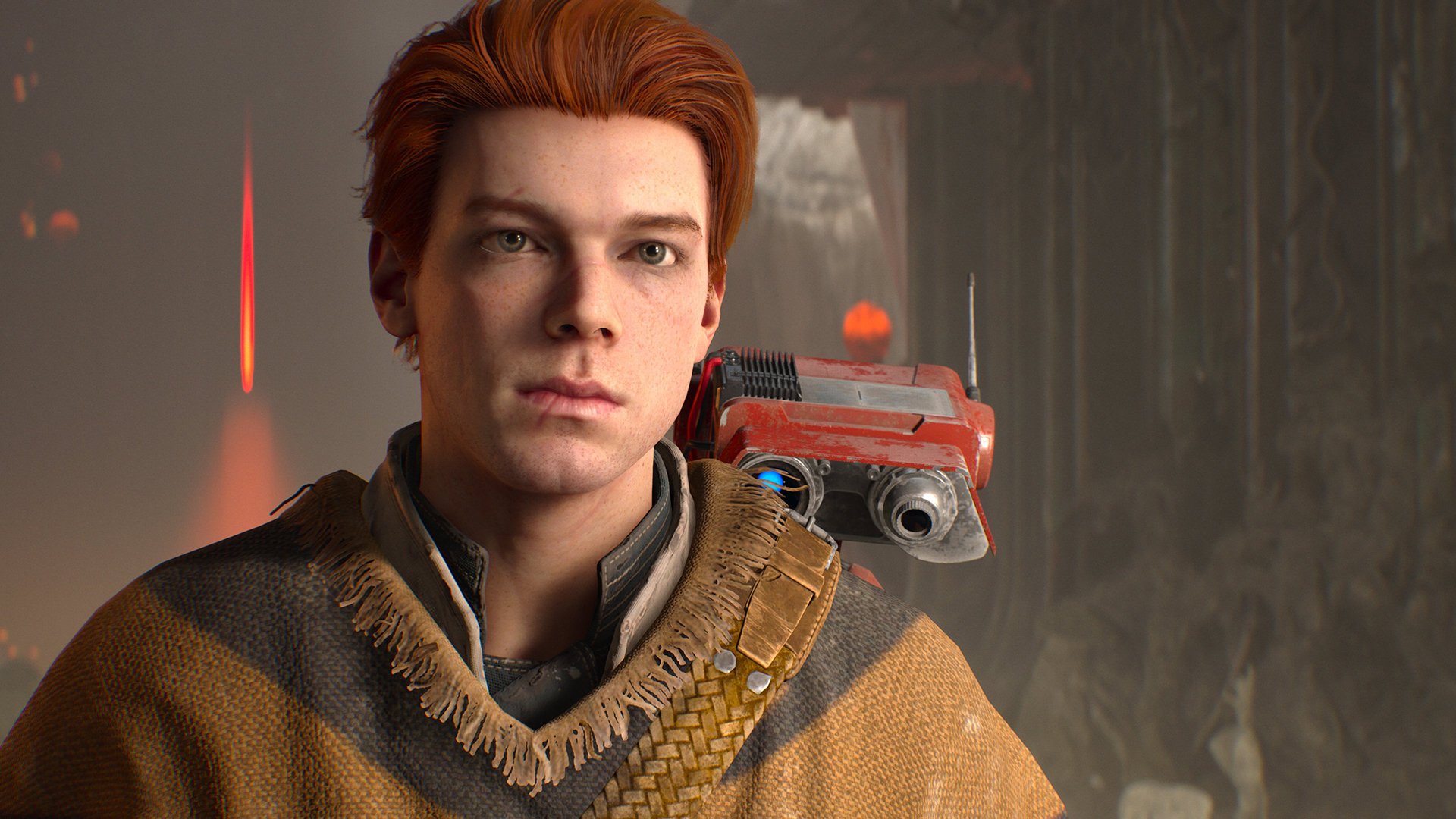 With all of that being said, this is great news for the fans of the character. Rumors about his possible jump to live-action started circulating last month, when Kristian Harloff revealed that, according to a trusted source of his, the actor had signed on to star in his own series for Disney Plus. Lucasfilm has not commented on the issue, and Cameron Monaghan himself has barely even addressed it, which could actually be good news. With D23 almost upon us, and a lot of uncertainty surrounding the Star Wars franchise beyond 2023, it's possible we could get a surprise announcement there, similar to when Kathleen Kennedy announced Ewan McGregor's return at D23 in 2019.
The actor will be reprising the role once again in next year's Jedi: Survivor, which is reportedly scheduled to come out in March 2023. The sequel will be set around the time of Obi-Wan Kenobi, which could either mean a cross-over from characters (and actors) from the show or maybe even set up a live-action sequel — after all, Reva's fate was altered to keep her alive.
SOURCE: Screen Rant
Miguel Fernández is a Spanish student that has movies as his second passion in life. His favorite movie of all time is The Lord of the Rings, but he is also a huge Star Wars fan. However, fantasy movies are not his only cup of tea, as movies from Scorsese, Fincher, Kubrick or Hitchcock have been an obsession for him since he started to understand the language of filmmaking. He is that guy who will watch a black and white movie, just because it is in black and white.