Fiona Shaw on How 'Andor' Mirrors Real-World Politics
With the release of the new issue of Empire Magazine, new images from the show and interviews featuring the cast and crew are being released online. In this new image (see above), we see Fiona Shaw's Maarva interact with Diego Luna's Cassian Andor, an encounter that was already hinted at by the trailer when we saw Maarva and B2-EMO together.
Speaking to Shaw, the actress revealed to Empire that the show that Tony Gilroy came up with will be an exaggerated take on the reality we are living in now:
"Tony has written a great, scurrilous [take] on the Trumpian world. Our world is exploding in different places right now, people's rights are disappearing, and Andor reflects that. [In the show] the Empire is taking over, and it feels like the same thing is happening in reality, too."
She then added that the series has a lot of heart, too:
"I was impressed by Tony's social-realist intentions. He's created a whole new morality. It's very deep and humane – there is grief, mourning, hope, fear. It's not just primary colours here."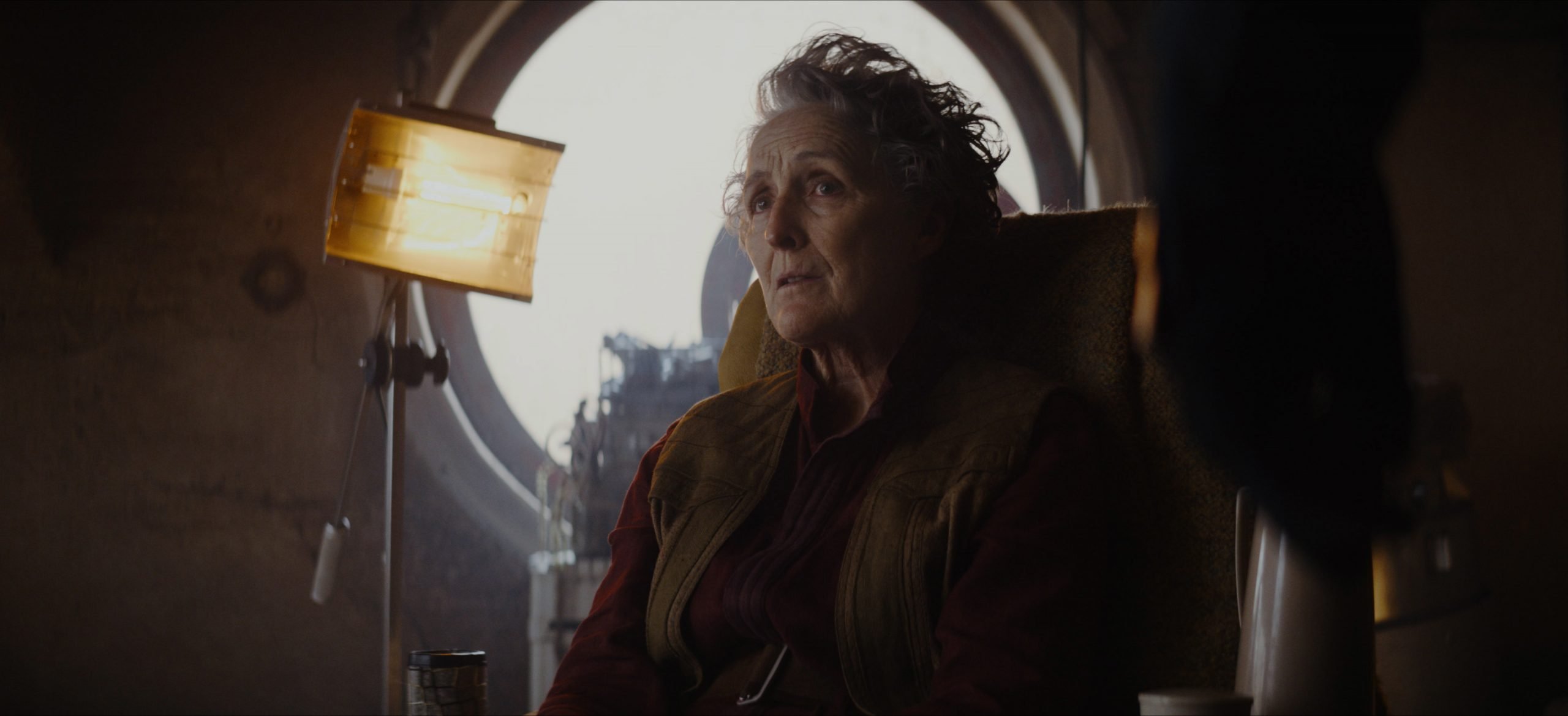 Gilroy, on his end, explained how Andor fits in with the rest of his filmography:
"Andor comes from the same place as everything else that's come out of this office. Clayton, the Bournes, The Devil's Advocate, now this… It's all full-on drama."
Diego Luna also expressed his excitement about the final product:
"[The series is] insanely ambitious, dark and real. Even as Tony was pitching me, I was like, 'This is amazing. You are sick.'"
Andor just released its main trailer ahead of its three-episode premiere on September 21. We took a close look at what it presented and tried to elaborate on a few theories about what the show could bring us. You can check that out here.
SOURCE: Empire Magazine
Miguel Fernández is a Spanish student that has movies as his second passion in life. His favorite movie of all time is The Lord of the Rings, but he is also a huge Star Wars fan. However, fantasy movies are not his only cup of tea, as movies from Scorsese, Fincher, Kubrick or Hitchcock have been an obsession for him since he started to understand the language of filmmaking. He is that guy who will watch a black and white movie, just because it is in black and white.