'Obi-Wan Kenobi' Movie Writer Reveals Commander Cody Played a Key Role in His Script
In a new interview with The Direct, Stuart Beattie, who was originally brought on to write the Obi-Wan Kenobi movie, revealed Commander Cody played a big role in his story. The writer had already mentioned the character when talking about Reva's importance, in a segment of the interview previously released.
Now, The Direct has published new quotes from their conversation with Beattie, where the writer confirmed Cody was going to be one of the familiar characters brought back for the movie. He also described Cody's first scene:
"Yeah, yeah. Cody was the big one. I love the idea of Obi-Wan having a buddy on Tatooine. Like a secret buddy. So like the first time he goes into town, you see, Cody, and he's following him through the streets and attacks him, takes him into an alley with a knife to his throat and says, 'You're dead.' And then you realize, 'Oh, no… Cody's making a point.' Like, 'Come on. You got to be more careful.'"
The movie would have revealed that Cody had removed his inhibitor chip, free from external control. Beattie explained how this would have affected his character arc:
"And you realize, 'Oh, Cody has now morphed from someone who was trying to kill him when we last saw them to someone who is now devoting his life to protect him.' Because by now he's had the biochip taken out of his head, and now he realizes, 'Oh my god, what I did was wrong.' And he has driven by guilt, as much as Obi-Wan is driven by guilt. So you got these two kind of old warriors bickering like this old married couple, bitching about, 'God, it was so much better when we had an army at our backs,' you know?'"
Obi-Wan left Tatooine in the movie script too, but instead of leaving young Luke with Owen and Beru, and no additional protection, he asked Cody to watch over young Skywalker. Beattie explained that this would have been a fun subplot for the movie:
"And the idea of mine was that when Obi-Wan had to leave Tatooine, he left Cody in charge of Luke. And that gave us a fun little B-story to keep cutting away to. And yeah, he's a really fun character and a guy racing against the clock obviously, because he's aging twice as fast. He's trying to atone for the worst thing he's ever done in his life. So tragic in a way, but just fun… The way they bickered in my stuff, it was just, you know, put a smile on your face and, you know, (laughs) just arguing all the time."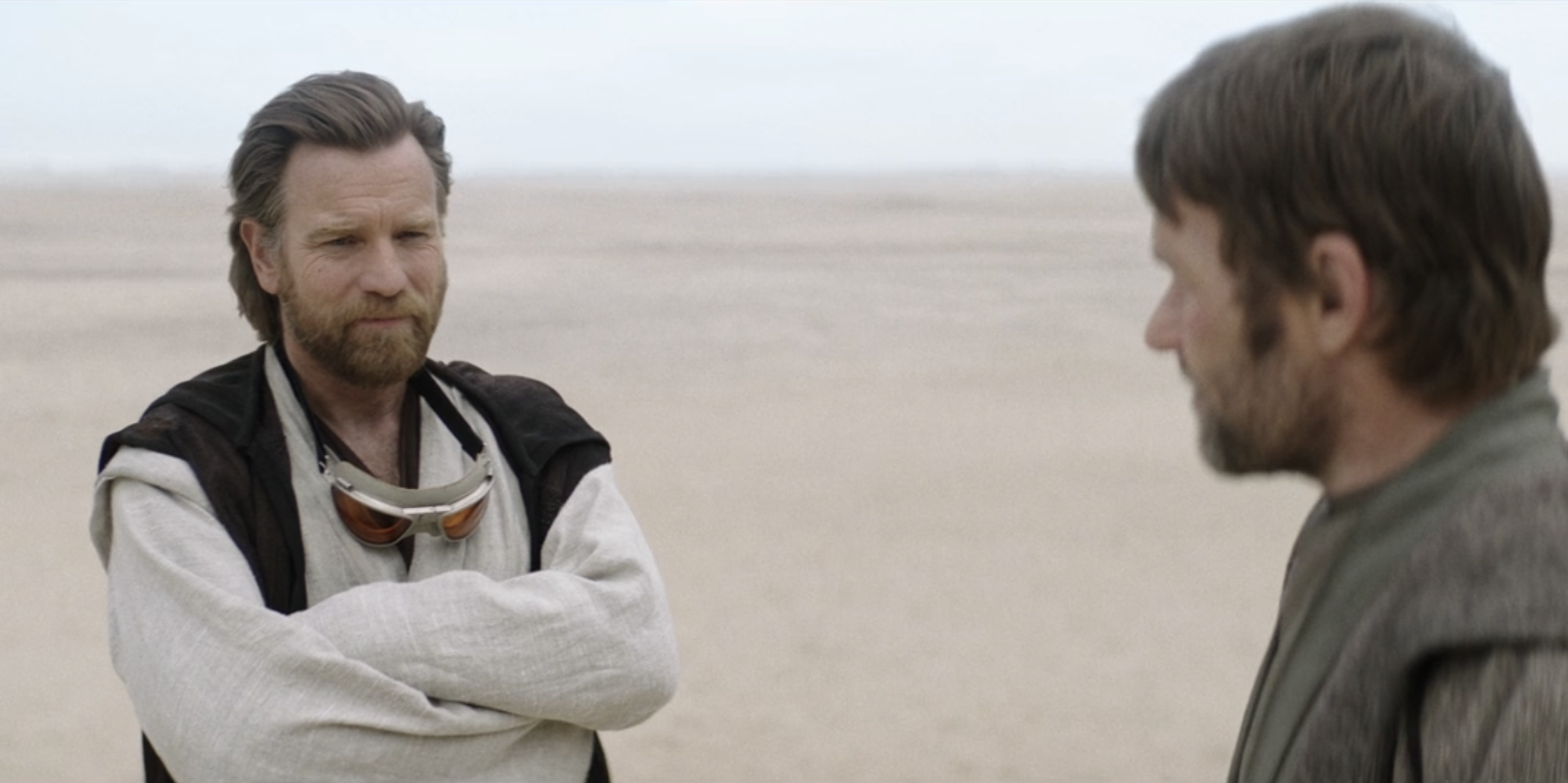 Beattie is not sure why Joby Harold, Deborah Chow, and/or Lucasfilm ultimately cut Cody from Obi-Wan Kenobi, but he can only guess:
"I don't know. I don't know. They just decided, I don't know… maybe Temuera Morrison was busy on Boba Fett… It would have been obviously Temuera. Maybe they decided they didn't need him either. I just felt Obi-Wan needed someone to talk to, someone who could tell him, you know, 'You're in bad shape.'"
Beattie continued to describe his pitch for Obi-Wan's character arc in the movie. Check out the full interview at The Direct. You can also check out The Resistance Broadcast's recap of the entire Obi-Wan Kenobi Disney Plus series here, which they filmed while having some fun with tacos. It's a must-see!
Miguel Fernández is a Spanish student that has movies as his second passion in life. His favorite movie of all time is The Lord of the Rings, but he is also a huge Star Wars fan. However, fantasy movies are not his only cup of tea, as movies from Scorsese, Fincher, Kubrick or Hitchcock have been an obsession for him since he started to understand the language of filmmaking. He is that guy who will watch a black and white movie, just because it is in black and white.