EXCLUSIVE INTERVIEW: 'Obi-Wan Kenobi' Composer Natalie Holt on Differences Working for Marvel and Lucasfilm and Her Approach to Creating Music For Legendary Characters
Obi-Wan Kenobi composer Natalie Holt stopped by Star Wars News Net for an interview, where she revealed some of the secrets behind her score for the show. She went into details on the process of creating music for Star Wars, as well as comparing the differences between working for Marvel (Loki) and Lucasfilm. Holt also described the hierarchy of music approval, including Kathleen Kennedy listening to and approving or rejecting certain ideas. And of course, John Williams being on board gave them the thumbs up to use his classic themes in the final episode, to which she explains how he came to be involved. You can check out the full interview on video and audio podcast form in the new episode of The Resistance Broadcast, and in this article, we present some of the highlights of what Natalie Holt said.
When asked about the main differences between working for Marvel (in Loki, which she scored last year) and Lucasfilm, Holt went on to explain that she was only given three and a half months to come up with the entire score for Obi-Wan Kenobi:
"Just for me, personally, it was a big time difference. I got Loki [while] they were still shooting, and then there was lockdown. So we had all this extra time in the middle to develop a suite and when we went back to shoot again after the lockdown, Tom was playing the Loki theme as he walked out on set… So I got like a year on Loki, while for Obi[-Wan Kenobi] I only had three and a half months.

I don't know, both companies, they are so different and I think the tone is very different. Sometimes I would write a tune and they'd be like, 'No, this is too funny'. I think there's a more serious… Well, certainly, Loki is kind of a comedy villain. But Obi… It felt like a very emotional project, because he's lost in the desert… So for me it was just like a tonal shift between those two characters as well. They feel very different creatures in terms of my approach."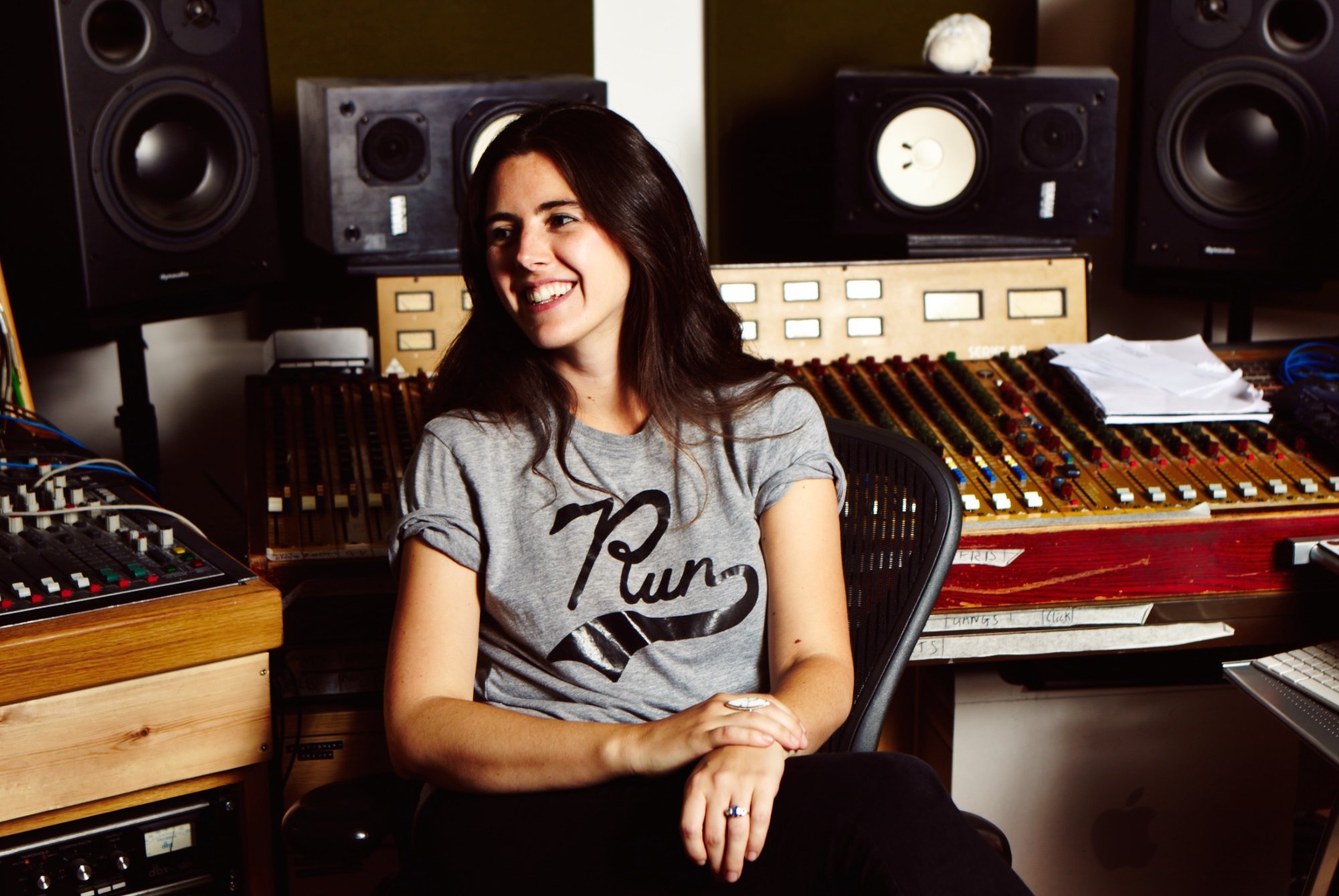 When asked about the process of creating the music while the edit is still being done, Natalie Holt walked us through the process of scoring Obi-Wan Kenobi, while also revealing that there were significant changes made to the last two episodes of Obi-Wan Kenobi in post-production:
"So when I got the job, Deborah [Chow] flew to London and we watched [the series] through. Episodes 1-4 were pretty much intact, as you saw them, except they were missing all the special effects. But there wasn't too many changing around, like the odd scene had frames chopped and although there were some big setpieces that changed, the overall structure remained fairly intact. Because everyone is doing all the CGI and everything, so I think they kind of locked in at a certain point to keep things quite set. But 5 and 6 definitely changed a lot.

So I'll be scoring, I'll be watching it and I'll have it play, and I'll chunk it into scenes, and I'll be writing and I'll be making sure I'm hitting certain points in the scene. And then every week we'd get different edits coming through, so at a certain point you'd stop and you record using that version. And then you record that and then the music editor then takes over to kind of put things together if things are changing anymore. That was Nick Fitzgerald. So those fine-tweakings to make sure everything is bang-on is in the music editor's hands."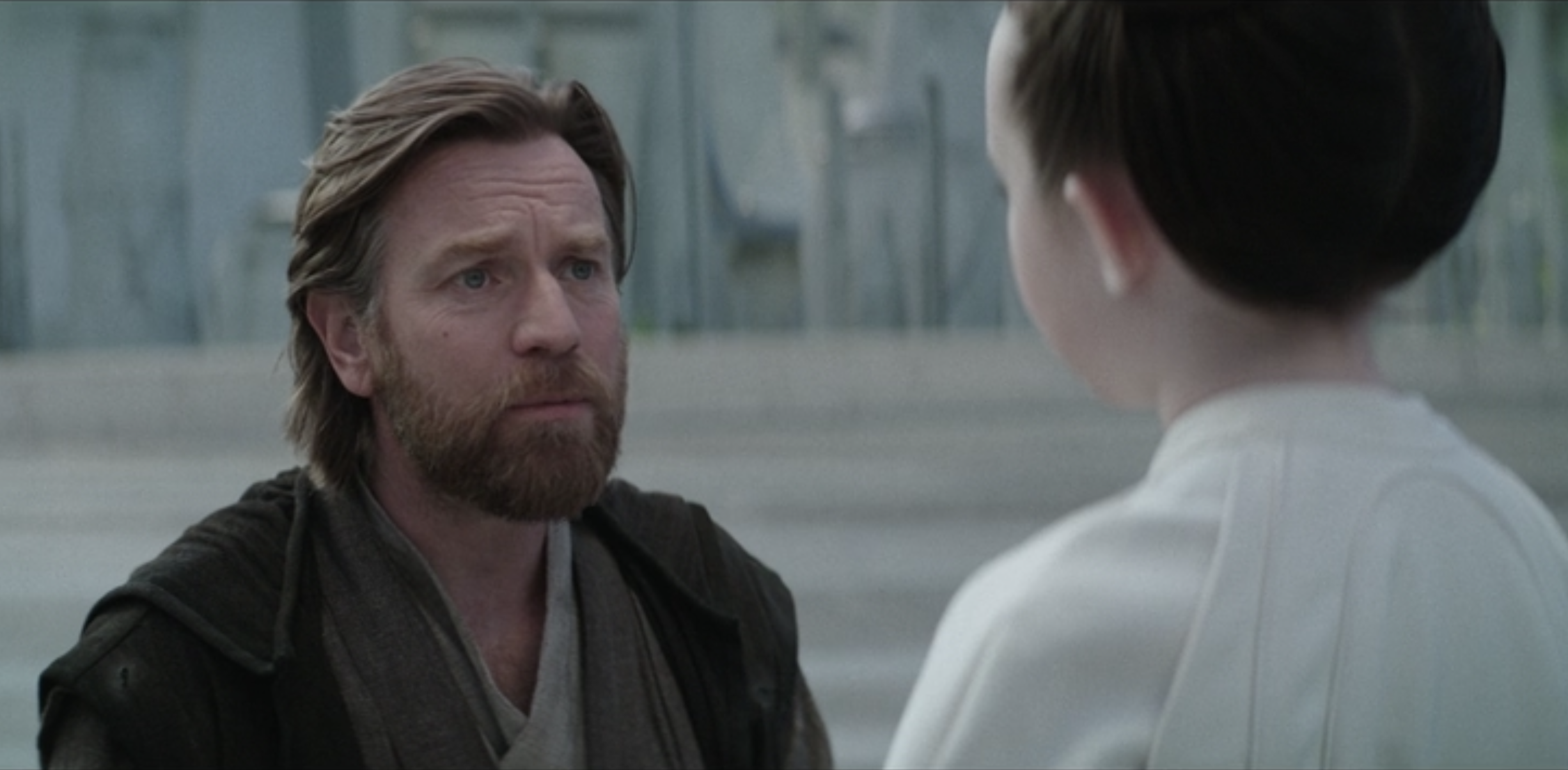 Holt then added how the Leia theme that she created for the show came to be:
"The Leia theme and Alderaan I think I got into version 17. That's the thing, because I'll play things, we'd have a review, and then things would get sent off to Kathleen Kennedy for those big Inquisitors, and Leia, and Reva… She wanted to kind of keep an eye on the character themes.

The Princess Leia theme that I wrote first off was 'too Disney Princess', they said. I wanted to tie it together with her adult theme and I was using a folk instrument. I thought 'Oh, it would be kind of fun to play around with it…' But it was like 'No, it needs to be sassy and have loads of energy, and be bigger…' Yeah, that Leia theme was a lot of gos to get the correct version."
Natalie Holt was also asked about writing new music for a character like Darth Vader, who is forever tied to one of the most iconic pieces of film music of all time with The Imperial March. She explained how, when John Williams joined the project, they were finally given permission to use the classic Star Wars themes in the finale:
"We didn't know if John [Williams] was gonna approve the use of his themes when I first got the project, so we had like a month or so where Deborah was like 'I don't want to get attached to the idea of using these heritage themes because we haven't been told we can use them yet, so I think we should do our own thing.' And then John watched the series and agreed, he was like 'I wanna write Benny a theme!' So he was on board, and because he was on board, he allowed us to use his themes in episode 6.

So Deborah wanted to build up to the use of those themes. She felt like Vader wasn't Vader yet, he's this fury, raged version of Vader. He hasn't controlled his anger at all, he's still a bit Anakin. And then when in episode 6 he's like 'You didn't kill Anakin, I did', then you hear the Imperial March. It's paid off through the whole series at that point. That was Deborah Chow's idea."
When asked about the hardest part of the creative process, Natalie Holt revealed that the one theme that she kept coming back to was the Daiyu theme:
"The thing I find really challenging is the actual creative [process], coming up with stuff. I find it so difficult, you know, you have an idea and you're not sure it's good yet. And it's so painful, that's the most painful part, having an idea and knowing you need to crack this theme, and you haven't… And you go away and you come back, and then when you crack it, it's just like 'Ah!' The best feeling. And then people like it and they're like 'Yes! This is it!'

Daiyu! I mean, I don't know how many versions I did for the Daiyu planet, finding the right instruments… I was doing Indonesian gamelan, and Deborah was like 'No, it's not impactful enough.' When you see the wide shot of Daiyu it needs to be like an assault on the senses. So I did many versions of that, and when I came up with that 5:4 rhythm that's like taking Obi through the planet, it's just like 'Yes! This feels like Daiyu, finally.' And it's funny because you sometimes think you've cracked it, and you present it, and the director is like 'No, this isn't what I imagined.' And that was one where I was like 'I'm glad Deborah pushed me on that, because I feel like she was right. What we ended up with really worked, I think.'"
Since the cast and crew of Obi-Wan Kenobi have already said publicly that they are considering coming back for another season, Holt was also asked if she would come back. She said:
"I don't know. I'd love to, but obviously, I spoke to Deborah and she very much feels like it's sort of a completed story. I think Ewan just loves playing the character, and Deborah was saying 'He's so in love with being Obi, he wants to do it again.' I really enjoyed it and loved the team there."
The future of Obi-Wan Kenobi is uncertain at this point, and even more so whether or not Natalie Holt would be back for another season. The viewership numbers publicly released so far are very strong, and would support the idea of another season, but no decision has been made as far as we know. We recently published an editorial on the matter, which you can check out here.
Here is the full interview with Natalie Holt on The Resistance Broadcast, both audio and video. Enjoy!
Stay tuned for more news on Obi-Wan Kenobi should it return, and join us in the lead-up to the new series, Andor, which will be released on August 31, and of course stop by daily for all of your Star Wars news from an honest fan perspective.
Miguel Fernández is a Spanish student that has movies as his second passion in life. His favorite movie of all time is The Lord of the Rings, but he is also a huge Star Wars fan. However, fantasy movies are not his only cup of tea, as movies from Scorsese, Fincher, Kubrick or Hitchcock have been an obsession for him since he started to understand the language of filmmaking. He is that guy who will watch a black and white movie, just because it is in black and white.