Editorial: A Beginner's Guide to Taika Waititi's Filmography and What to Expect From His 'Star Wars' Movie
Imagine it. The breakout superstar of Hunt for the Wilderpeople, the iconic Ricky Baker himself, as the Jedi lead in Taika Waititi's Star Wars film. What a time it would be to be alive.
Thankfully, Hollywood will never listen to me (although just imagine the one-liners) as day-by-day, it's becoming more apparent that I am slowly losing my sanity looking for more from my Star Wars. In fact, spend any amount of time talking to fans these days, and one thing is quickly becoming clear. The need for a movie is growing.
If reports are true, Taika Waititi's film is on deck with an early 2023 production start date. However, you can also begin to feel quaking in some boots over what that might mean. Given his latest film, Thor: Love and Thunder, has received mixed reception and some less than ideal comments recently from the man himself (guess even a funnyman can't play fast and loose with their words anymore), perhaps a Taika Waititi Star Wars film isn't the direction to go? Well, how can I put this liberally… Maclunkey!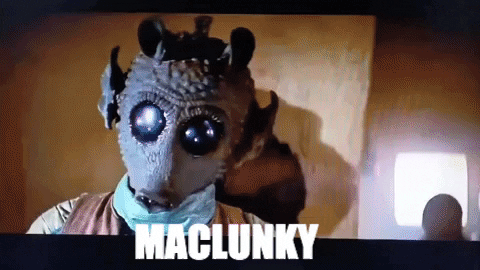 Giphy's egregious misspelling of "maclunkey" aside, I fully recognize I might be the Greedo to the reality that is Han Solo, but forget his Thor movies for a second. We're talking about a man who put himself on the map with What We Do in the Shadows. Then he casually followed it up with the criminally underexposed Hunt for the Wilderpeople. The man later made a wacky Nazi satire in Jojo Rabbit and won an Oscar for it. And those are just his mainstream films. He's quickly become a household name for everything he brings to the table.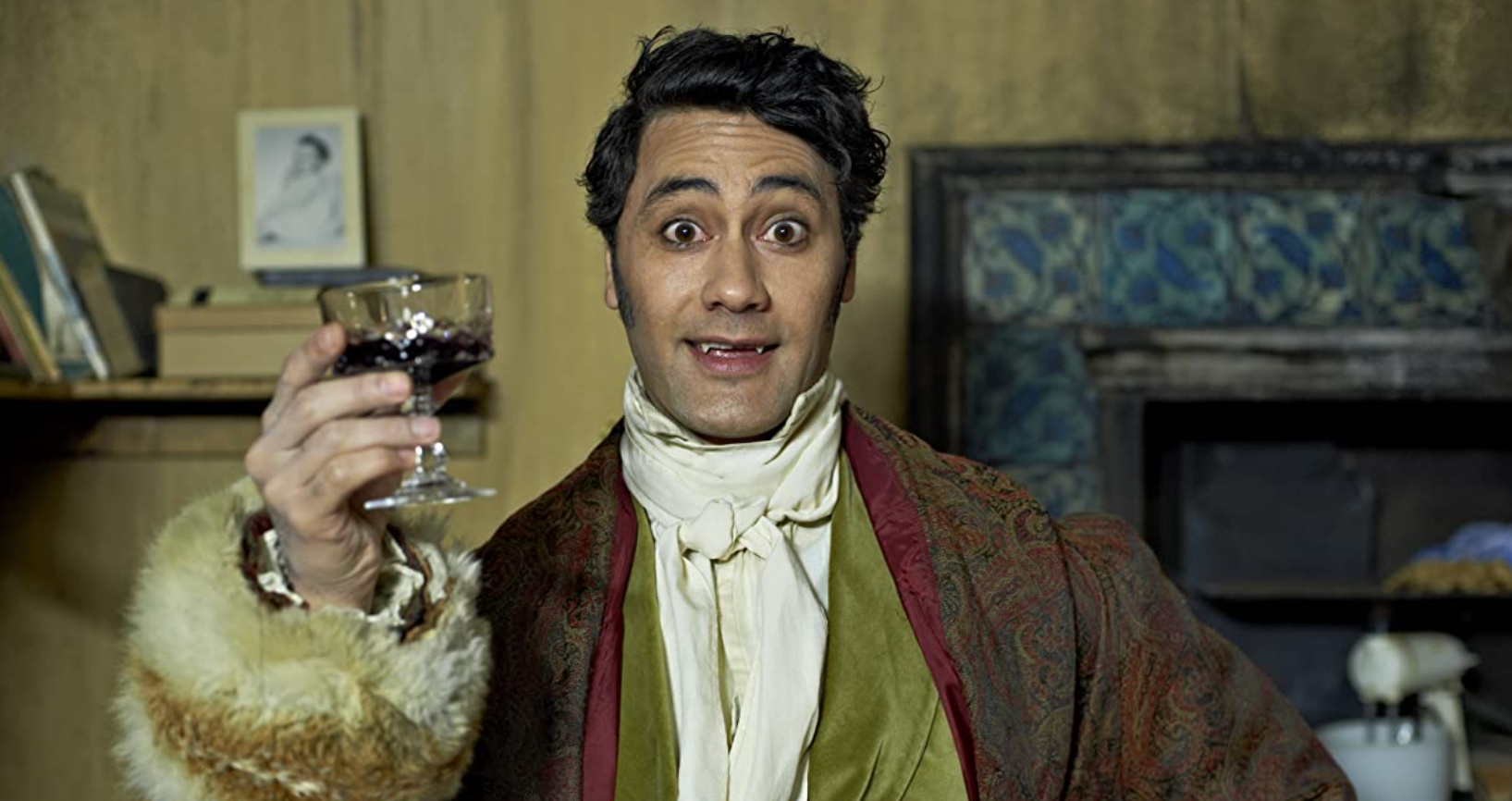 It's hard to deny that the mixed (albeit still leaning positive) reception to his latest effort is a black mark, but everyone has a bad day at the office (most would kill for Thor: Love and Thunder to be their bad day). Star Wars still very much needs a bit of different right now in the creative department. Over at Marvel Studios, Kevin Feige and company have lately become known for letting their directors fulfill their creative vision no matter the cost, and what we got in Love and Thunder was undeniably, Taika Waititi's vision.
So today, I want to look into that vision. When you do, you start to see things in his overall filmography beyond just the perceived constant jokes that he's become known for. There are basic common threads that permeate all of his works and might give us an idea of what to expect when he visits a galaxy far, far away.
Taika's Movie Will be Untethered, but Measured
Before we go any further, the thing you have to remember is that the studio system exists in Hollywood. Working in Taika's favor in regards to his Star Wars movie is that he has not only worked with Lucasfilm, but he has just been a heavy hitter for Disney for several years. Let's break it down:
Thor: Ragnarok – Grossed $854 million at the worldwide box office
Jojo Rabbit – Grossed $90 million on a relatively small budget. Taika was nominated for Best Picture and took home Best Adapted Screenplay at the 92nd Academy Awards
What We Do in the Shadows TV Series – Directed a few episodes, including the pilot. He still serves as executive producer on the FX series, now in its 4th season and already renewed for a 5th and 6th season. The series has garnered 11 Primetime Emmy nominations
The Mandalorian – Directed the season 1 finale, also provided the voice for IG-11
Reservation Dogs – Creator of the FX series, season 2 premieres in August after 1st season received a 98% critic score and 89% audience score on Rotten Tomatoes
Free Guy – Cast as the villain Antwan. The Ryan Reynolds-led movie was a surprise hit at the box office with $331 million worldwide
Thor: Love and Thunder – Opened to $144 million domestically and $303 worldwide, the highest opening weekend in the Thor franchise
Yes, I am even counting Love and Thunder as a win. Time will tell if it holds well at the box office, but for now, it's a win. If you bring that much monetary success to one studio, no matter the division, you are going to get leeway. Of course, there's still going to be guidelines and certain rules he has to follow, just like any studio film – especially when that studio is Lucasfilm. However, he has more pull than ever and at the moment, all signs point to a Taika movie untethered to anyone's vision but his own. And that is, contrary to popular belief right now, not a bad thing.
Up until Thor: Love and Thunder, there's been a healthy balance of tones in his work (I contend the balance is still perfectly fine, but that's a tangent too far). It's not an accident that his latest movie is the first true time his comedy has been the issue. As I wrote a bit ago, Marvel Studios has been letting their filmmakers run wild lately in favor of churning out a record amount of content to varying degrees of quality. There's a reason Thor: Ragnarok is mostly beloved. That bit of measured reining in has always been the formula to Taika's great successes.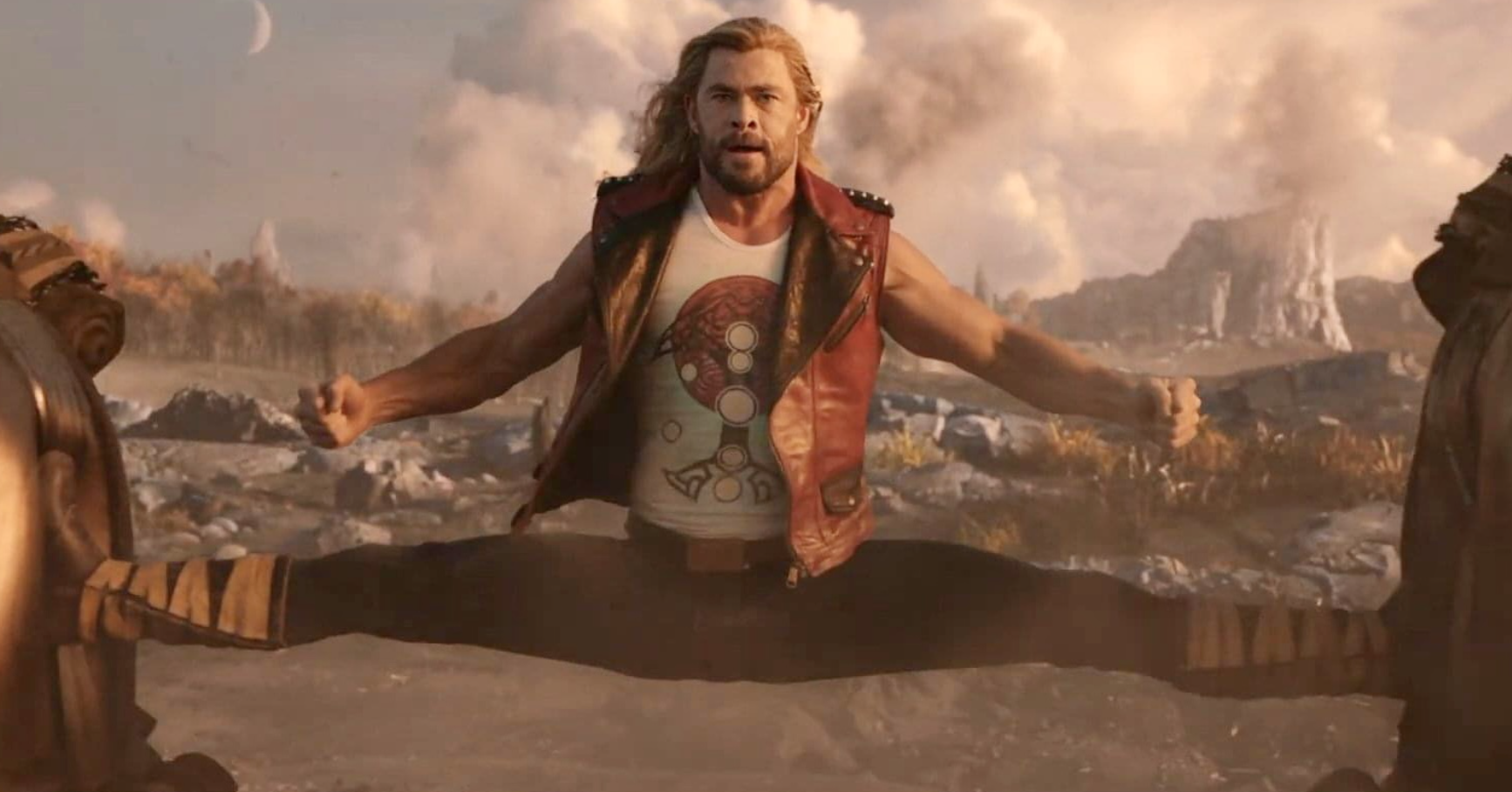 The forgotten piece to this puzzle is found in Academy-award nominee Krysty Wilson-Cairns, who Taika is co-writing the screenplay with. Wilson-Cairns has had her fair share of work with stylized directors. Her 1917 script was in conjunction with Sam Mendes and she also wrote the screenplay for Edgar Wright's Last Night In Soho. Make of all that what you will, but it's a safe bet that between that collaboration and Lucasfilm's well-known boundaries, Taika's movie will be in the Star Wars wheelhouse – as well as his own typical wheelhouse.
Taika's Movie Will Feature a Buddyship
An understated part of that Taika wheelhouse is the buddyship. I'll let the scholars debate whether "buddyship" is an actual word or not, but if it means my thoughts being more clear and concise, the scholars can go get eaten by a vampire.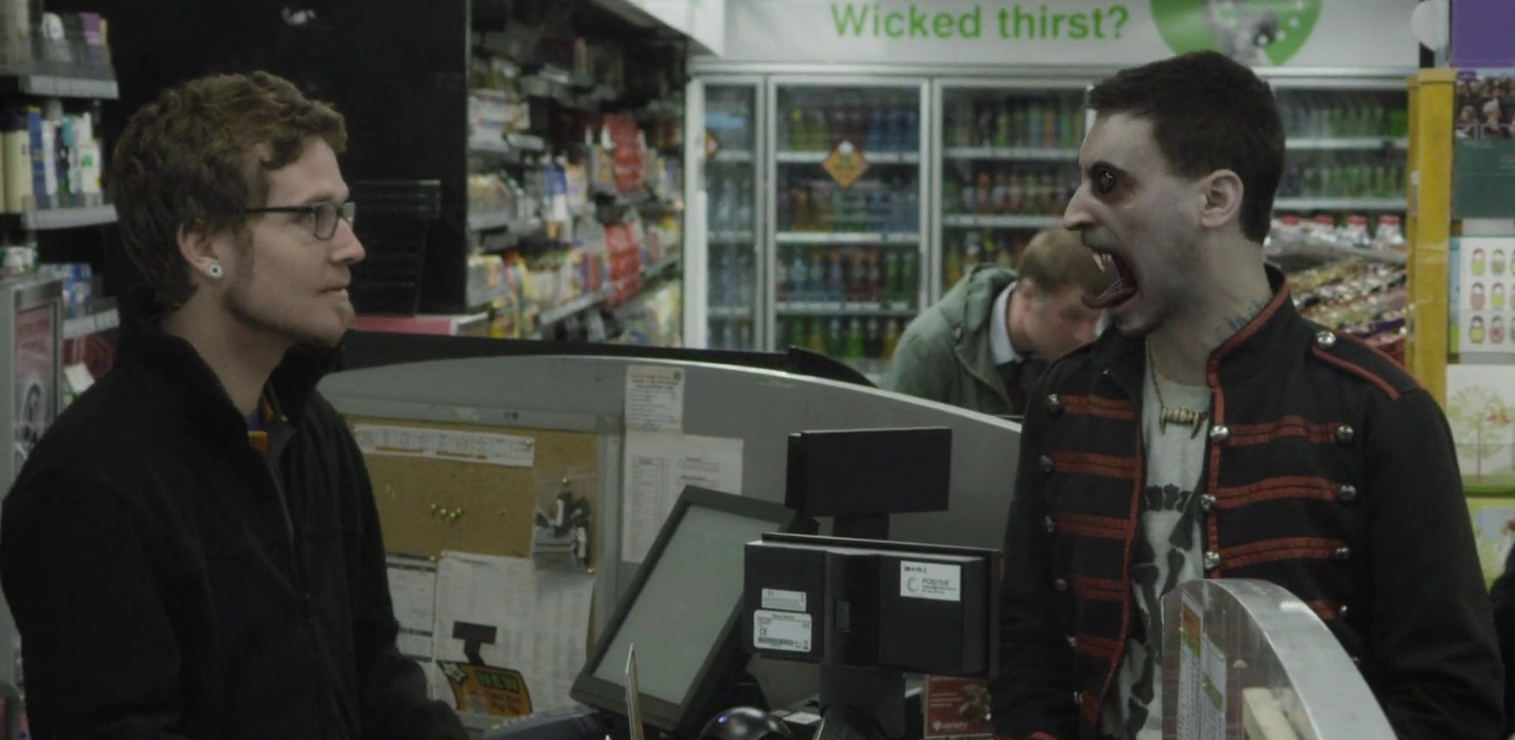 A buddyship has a loose definition in this context, as it takes the form of a great number of things in Taika's projects. It's more than just your standard friendship. Time for another list.
Eagle vs Shark finds the buddyship turn into a full romantic partnership
Boy features a boy and his estranged father try and find their buddyship
What We Do in the Shadows sees buddies living a casual life as vampires in the real world
Hunt for the Wilderpeople follows Ricky Baker and his foster dad coming together to fight "the man" who just doesn't want to see them as buds
Thor: Ragnarok has buddies, both likely and unlikely, come together to save their home
Jojo Rabbit centered on how two people from different walks of life became buddies
Our Flag Means Death follows a man who tries to form a buddyship with a pirate crew
No specific spoilers from Thor: Love and Thunder, but there is a lot done to develop the buddyship between Thor and Jane Foster
Waititi loves his buddy dynamics (I promise to stop with the use of "buddy" soon). It's a very simple plot device, but he uses that dynamic in unique ways. Waititi forces his characters to spend time together, with screen time dedicated strictly to developing the core buddyship.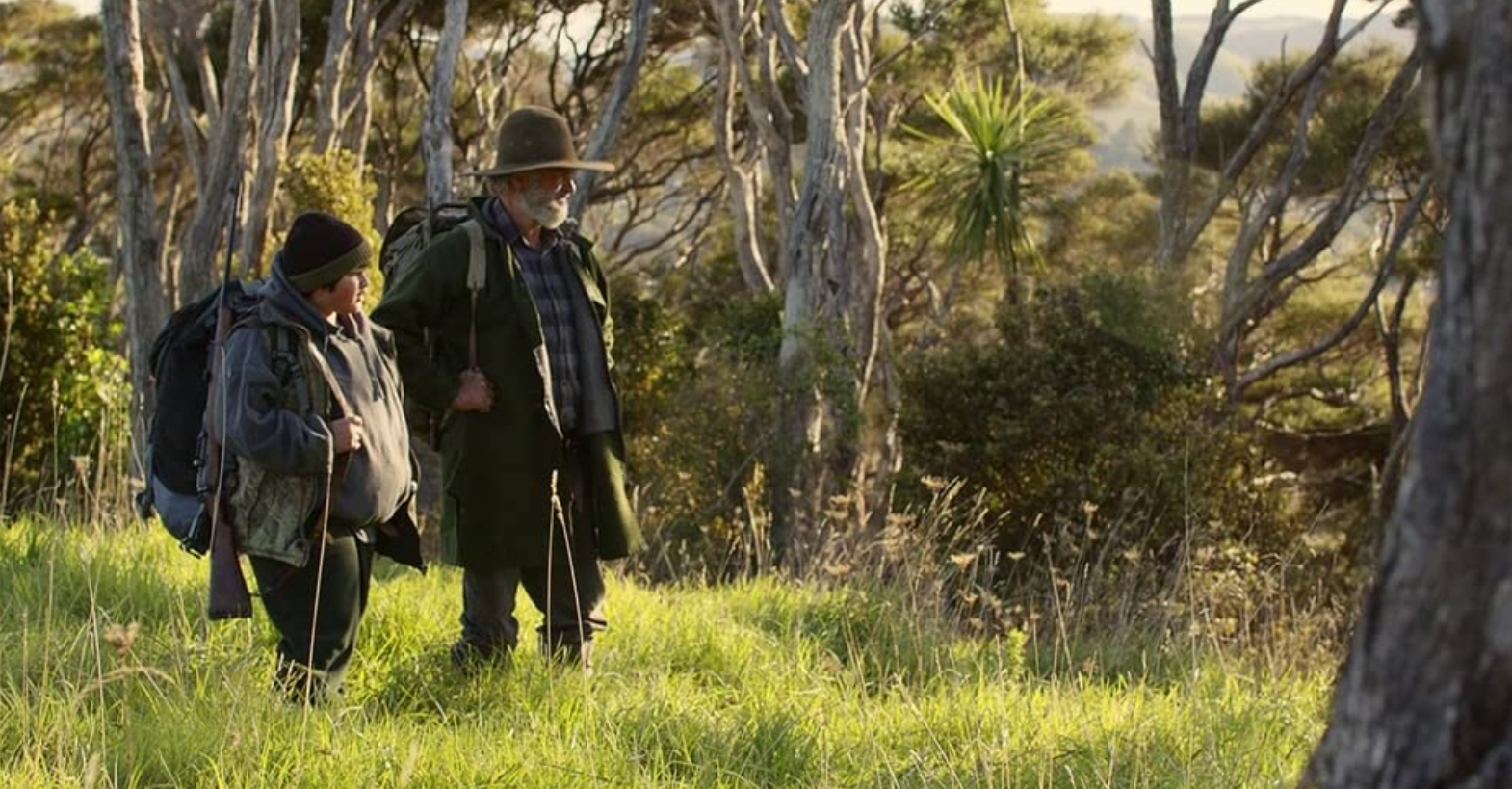 Within everything going on in a Taika movie, you are often treated to a slice of life which include: simple picnics, house parties where you eat your guests alive, and hunting giant boars. In real life, you don't always bond with someone over a coffee gossiping about what's going on at the office. You truly form that personal bond doing things you both enjoy. That's what Taika does and that's how he builds his characters. The simple aspects of the characters' lives are made profound.
Even in his first blockbuster, Thor: Ragnarok, he found a way to inject this when "simple" was hard to mine. Thor and Hulk's bedroom talk after trying to kill each other in the Sakaar fighting pits works largely because it's a calm, personal moment between two characters who never really take the time to pause. For years at this point in the Marvel Cinematic Universe (MCU), both characters have been put through the ringer. Just having a moment to sit and remind each other why they are buddies and what really matters in life, that's the good stuff.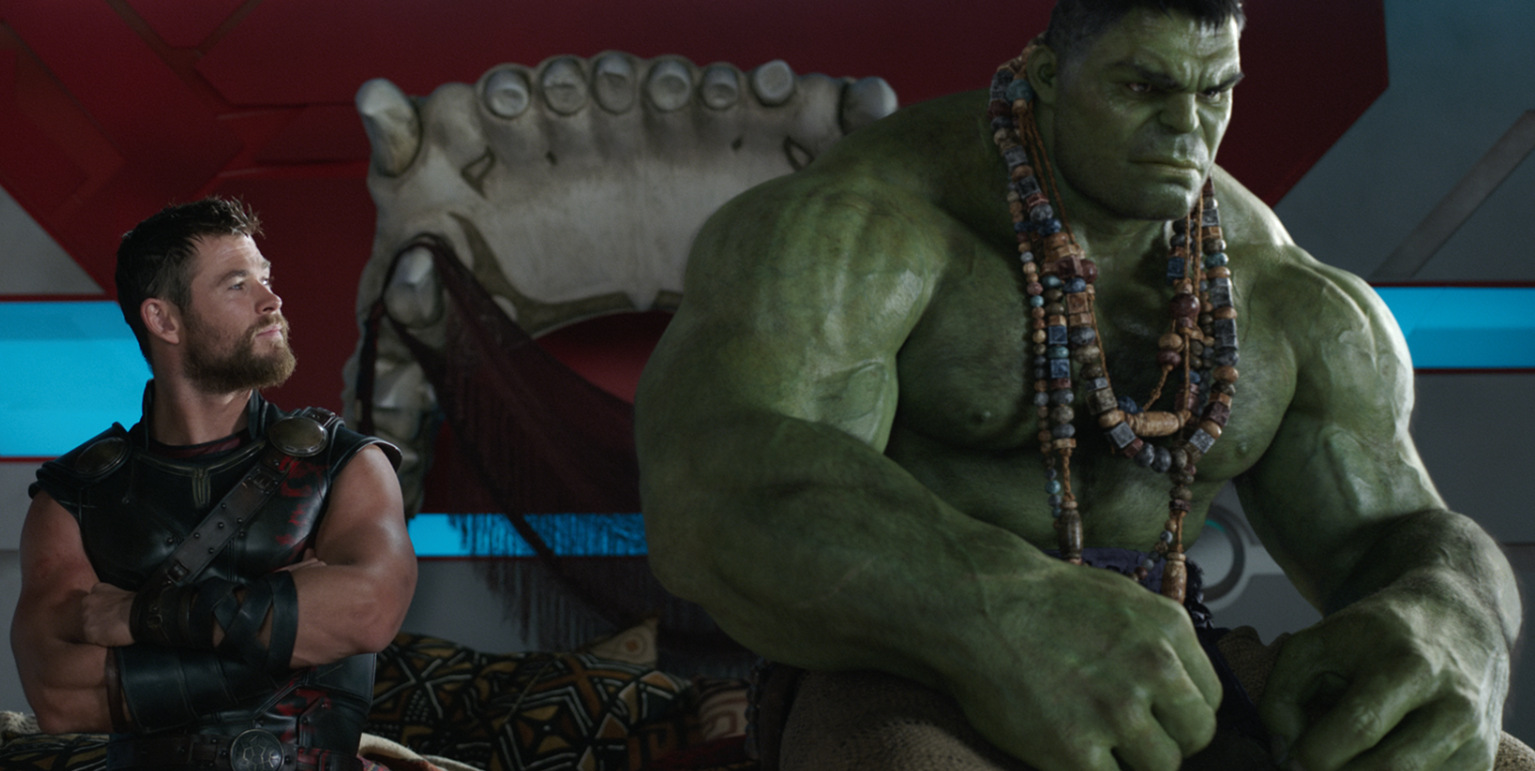 In Taika's Star Wars movie, expect a focus on a small group of main characters. Whether it's a group of children, adults, or a combination of both, you can be sure they will be characters you understand and root for. After developing their buddyship, the journey they find themselves on will also likely be a personal one.
Taika's Movie Will Have a Wholly Unique Villain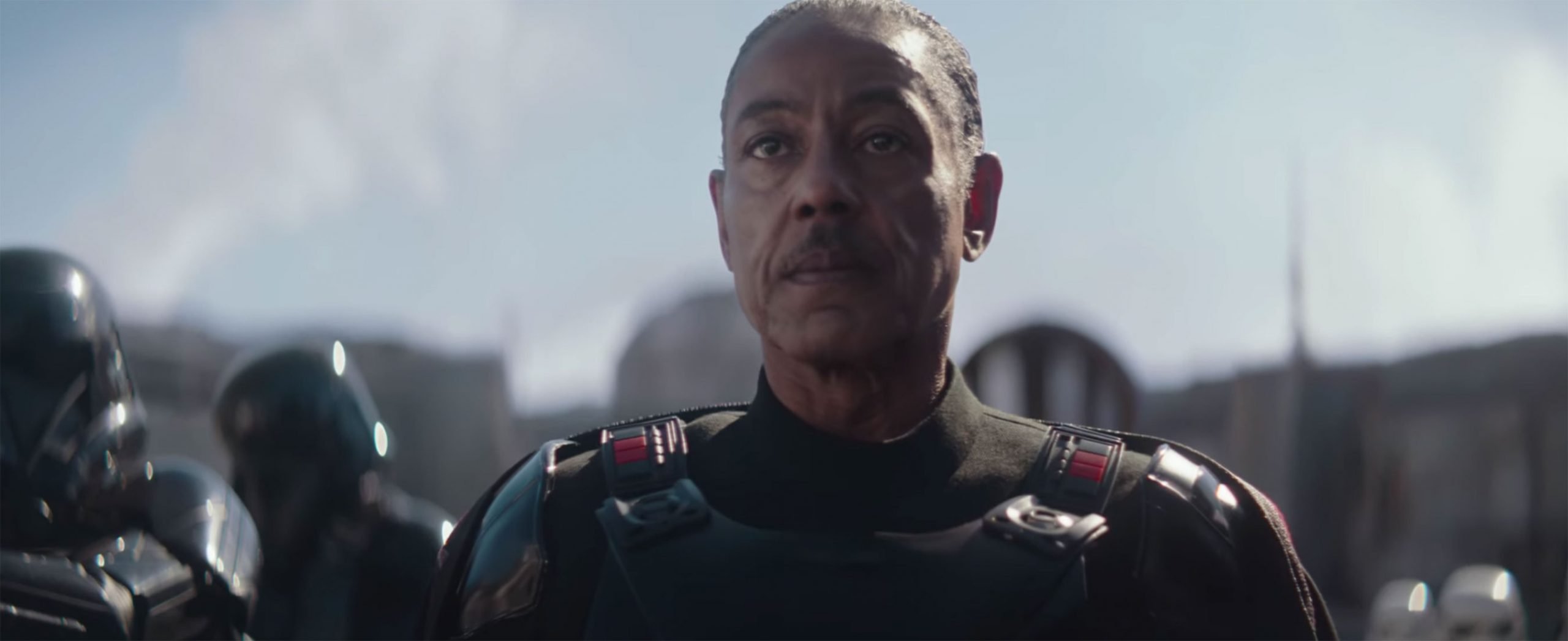 Here is where I remind you that it was Taika Waititi who directed the introduction of the antagonist for what has become Star Wars' best buddy duo. Moff Gideon has been a wonderful villain in The Mandalorian, and a lot of that credit has to go to Waititi for establishing him so well. Credit to Giancarlo Esposito, but it's the also the director that gets the performance out of an actor. A golf clap to Jon Favreau's script, but it's the director that brings those pages to life.
Not every one of his projects has a villain, but when needed Taika challenges the buddyship, makes it personal, and gives them a personal villain to crank up the stakes. Despite the silly take on the real-life person, Adolf Hitler is still a perfectly credible villain in Jojo Rabbit simply because you want Jojo to break free of his influence. For Marvel fans, cast your mind back to a time before Thanos. MCU baddies were not that great. Then came along Cate Blanchett's Hela. Now, Taika has another standout villain in Christian Bale's Gorr the God Butcher who has been regarded as the best part of Thor: Love and Thunder.
I can hear the critics calling out from afar, "But Christian Bale was wasted! He should have been used more! No way Taika can make a good Star Wars villain!" Well I submit to you that is another case of maclunkey. The villain isn't always meant to overshadow the protagonist. The story matters more and in a Taika movie, the hero's journey comes first because that is the crux of the story.
Reminder that the original trilogy is Luke's story, not Darth Vader's. That journey was only enhanced because the villain was so legendary.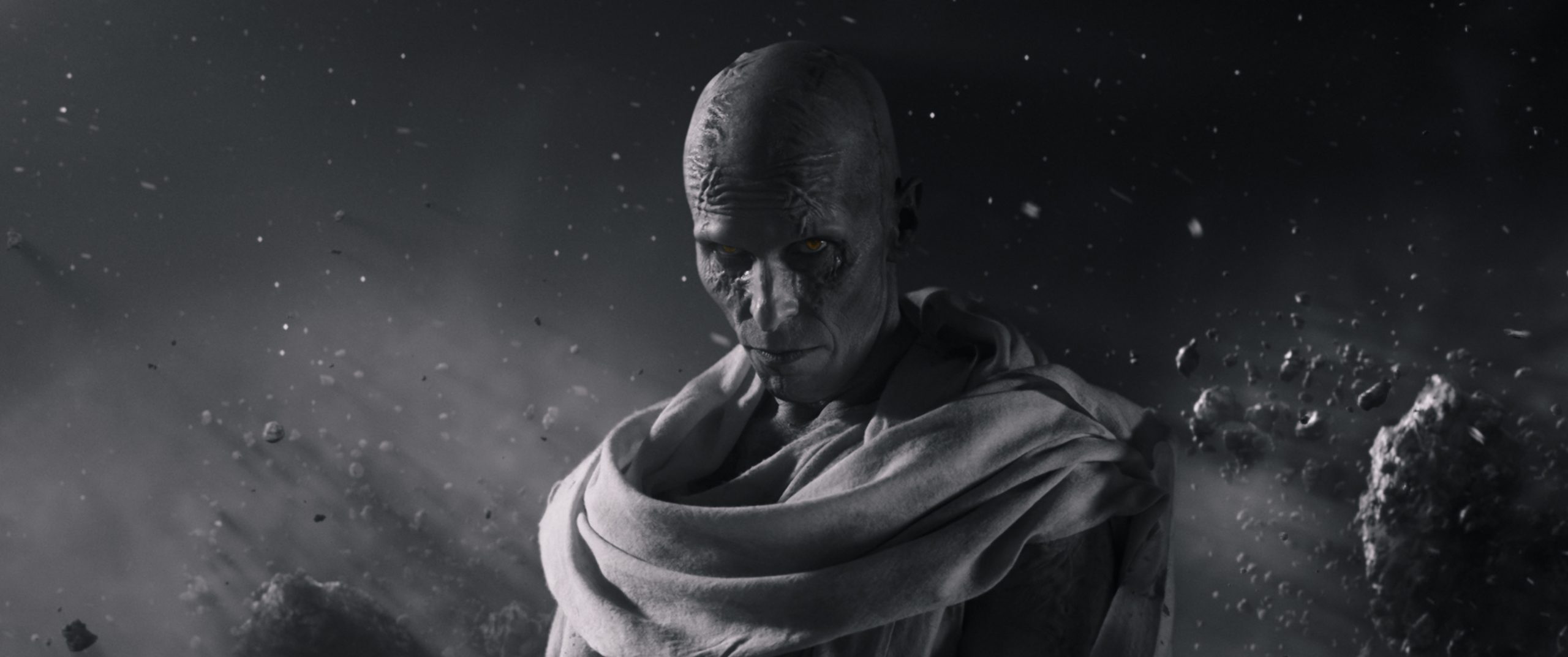 In the few movies where he doesn't include a concrete villain, the conflict usually comes from within. In his earlier works, Eagle vs Shark followed Lily. Throughout the movie, she saw her boyfriend become obsessed with wanting revenge on a childhood bully, thus threatening to tear them apart. Boy in Boy (that's his name in the movie) realizes his father isn't the hero he pictured in his head all those years they were apart, leading to some pretty tense moments.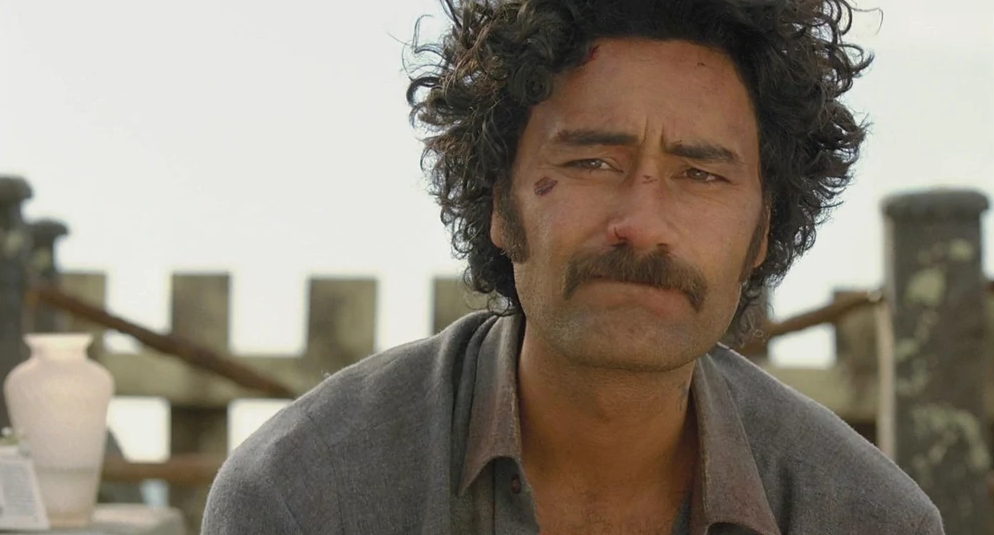 The main takeaway that you should have from Taika's simple formula is that it's the makings of a classic Star Wars movie. He typically strays off the standard hero's journey path, but his villains are stone-cold villains. They don't waver. Whether we're getting another upper-echelon Star Wars baddie remains to be seen, but they will almost certainly be one of the film's high points.
Taika's Movie Will Be Comedic and Fun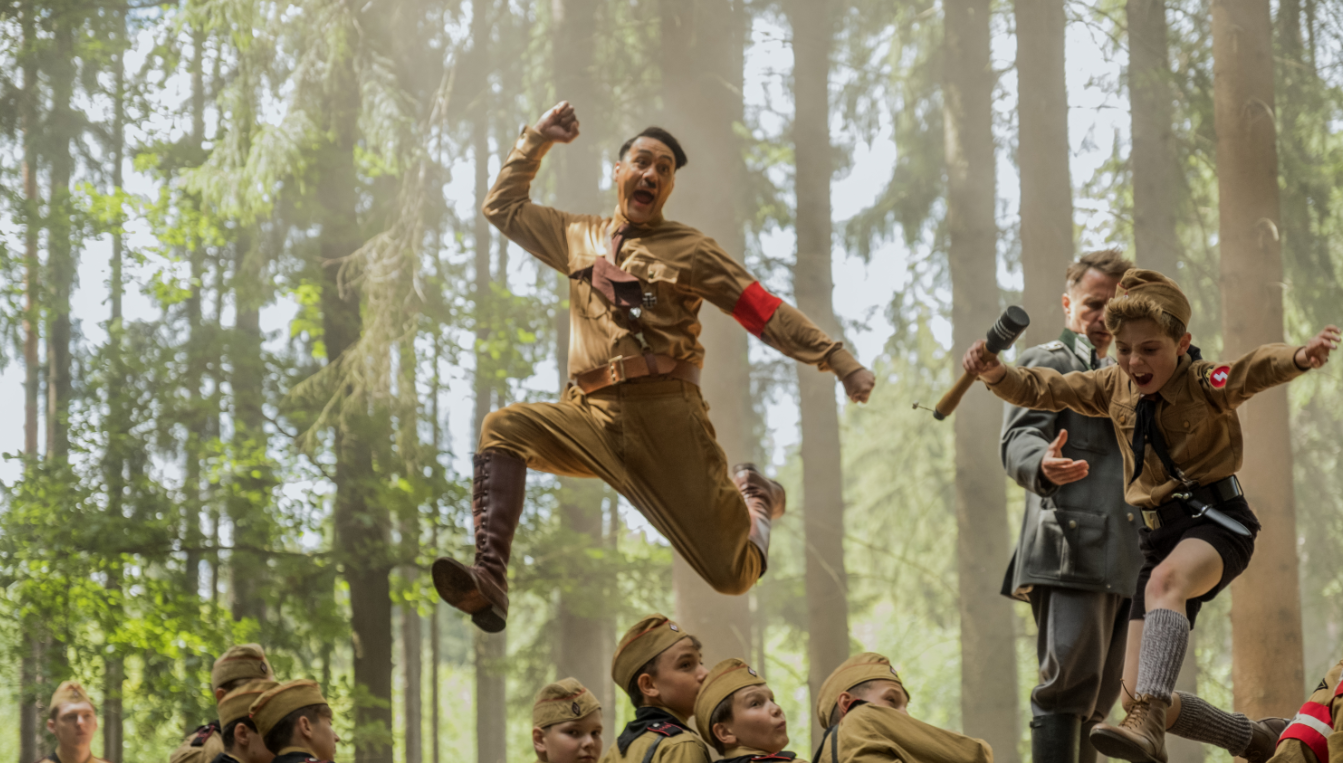 Okay, let's talk about it some more. Every Taika project has an element of comedy. If you go into Thor: Love and Thunder during its theatrical run expecting anything other than a highly-funny thrill ride with a few hints of character mixed in to help it resonate, you're doing it wrong. Even his episode of The Mandalorian packs a lot of humor despite the incredibly high-stakes of the season 1 finale. For some, his humor is off-putting.
Contrary to some praise earlier, I am actually in the minority who actively dislikes Thor: Ragnarok because of its silliness (don't ask why I then prefer Love and Thunder's silliness). At the same time, I have also laughed at just about every joke in Jojo Rabbit or Hunt for the Wilderpeople. Fact is, comedy is the single most subjective genre in entertainment as a joke hits everyone differently. Good or bad comedy, the point of it existing is to create a sense of fun.
Star Wars is *spoilers* supposed to be fun. Shock and gasp all you want, I know it's hard to wrap your head around. Even the currently logo we have for his movie paints Star Wars in a completely different light. To me, it gives off Monty Python's Life of Brian vibes. That IP has a certain expectation, one that Taika is familiar with in Jojo Rabbit and What We Do in the Shadows. I'm not saying expect him to go full Spaceballs – although how funny would it be if this is just an elaborate bait-and-switch so he can get Spaceballs 2 off the ground? Mel Brooks is starting to get back in the groove after all with long-awaited sequels.
All I'm saying is that it will be interesting to see the tightrope he walks. Where will his movie be on the spectrum from Spaceballs to his episode of The Mandalorian and all the way over to the measured insanity of those two Thor movies? If the comedy stays more along the path of his finale episode from The Mandalorian while carefully balancing it with the cinematic stakes you expect to see in our favorite space opera franchise, prepare for that classic Star Wars fun.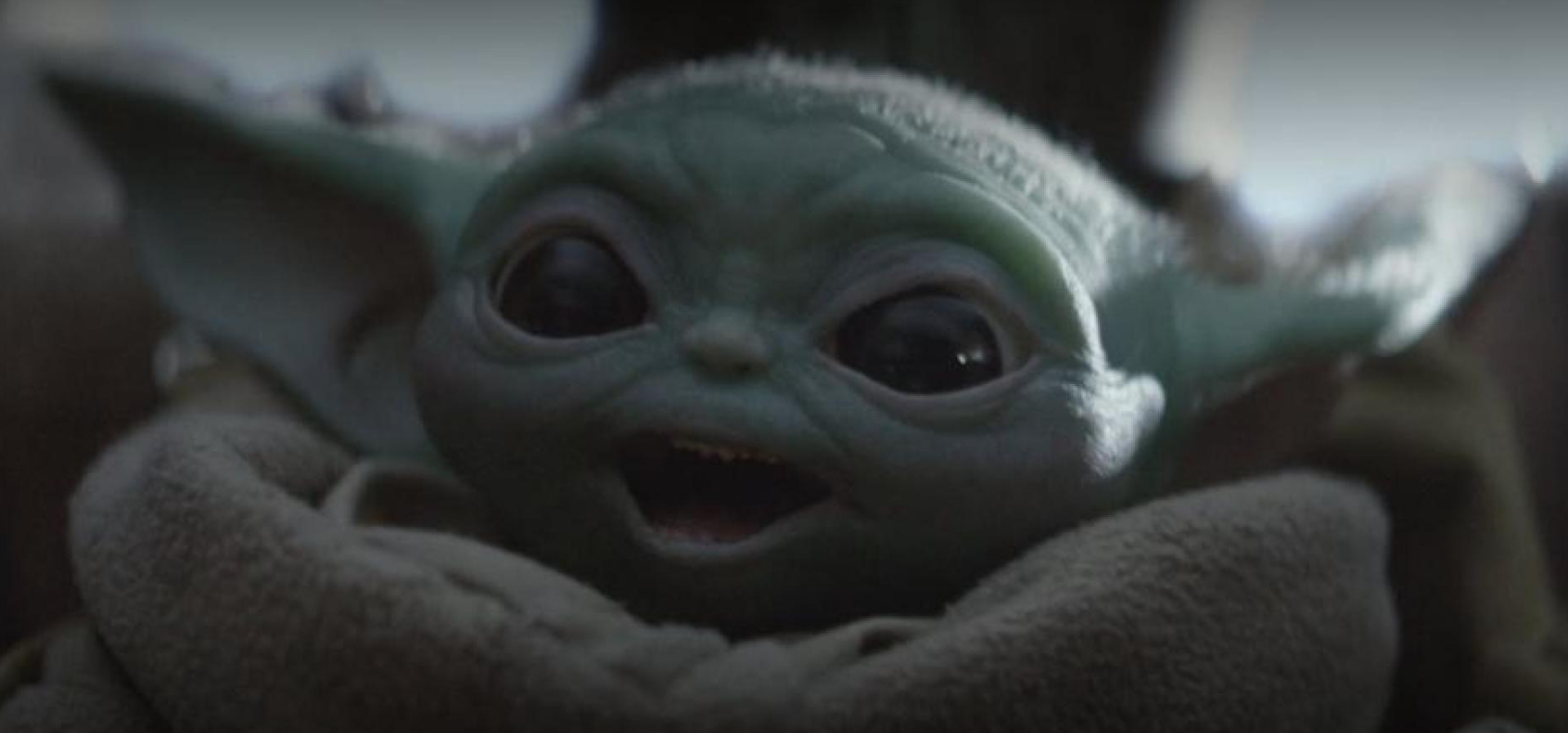 Taika's Movie Will Show a Love For Star Wars
Taika Waititi has a certain style that has enchanted audiences for a while now. Whether it's as a writer, director, producer, or as an on-screen presence in his own productions, you can simply expect the unexpected. As Taika has said:
"I like to fool the viewer into thinking 'ha it's this' and then them going, 'Damn it, you made me feel something!'"
I don't know about you, but that feeling is the magic of the movies. Taika finds a way to make those small slices of life moments mean something, whether that's with a laugh or with a poignant line of dialogue that deepens our characters' buddyship (last time, I swear).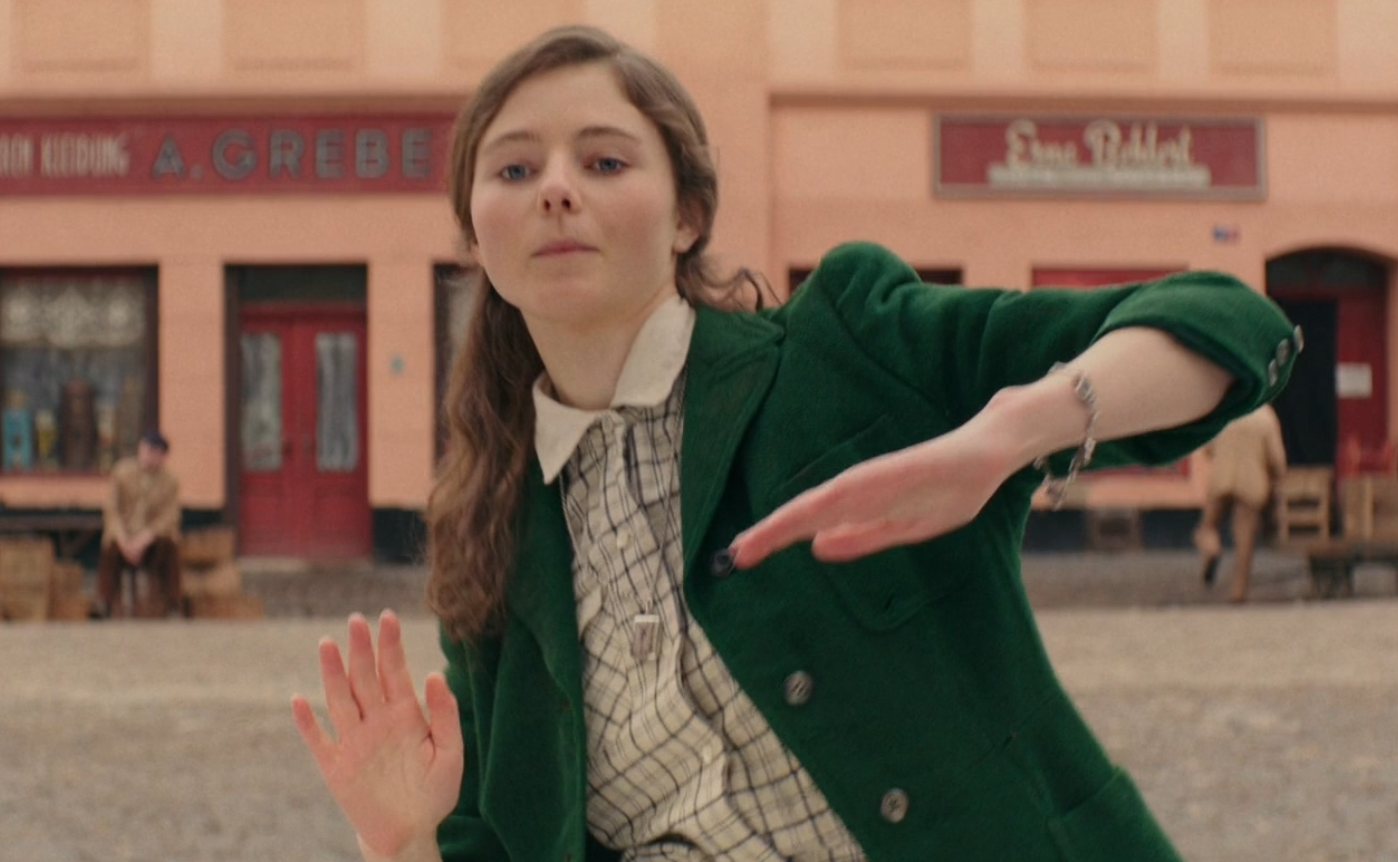 Sure, he may not know every last detail about Star Wars. So he forgot Natalie Portman was in the prequels for a moment – you know how many random film details I know that I forget about when my brain is in another universe? You know how easy it is to then have a laugh about that detail after immediately being reminded, and then use it as a funny story that the internet definitely won't riot over?
I keep going back to another quote from Taika regarding what Star Wars is and it's one I have to bring up again. During the Disney Gallery episodes on The Mandalorian season 1, Taika said:
"It doesn't take itself too seriously, but it does believe in itself."
Make no mistake, Taika understands the assignment. Even once you take the handcuffs off, there will be a sensibility there lending itself to the various themes that are ingrained in Star Wars. As I've been arguing, his tendencies marry with a lot of what George Lucas did with the original trilogy in the first place. Those movies wouldn't resonate as well as they do if George didn't spend time developing Han, Luke, and Leia's iconic buddyship (definitely last time).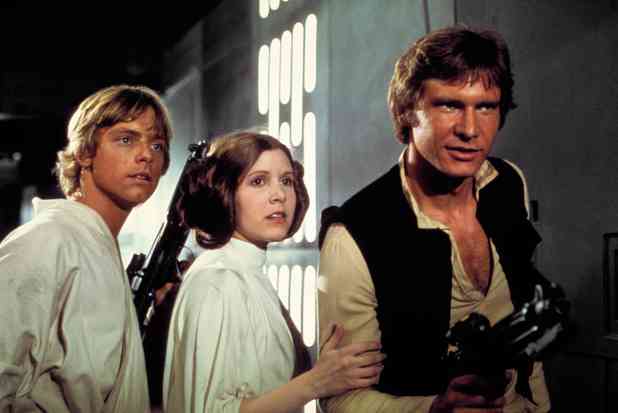 Ever since his first feature film Eagle vs Shark back in 2007, Taika Waititi has been crafting character-driven pieces. Some are disguised as giant space adventures, others as mockumentaries, and a few as quirky, yet simple character dramas. Some form of that sounds like a Star Wars film I want to see at the moment. As the great Ricky Baker once said, "I didn't choose the skux life, the skux life chose me." I can picture a lot of compelling Star Wars characters who could fit that mold.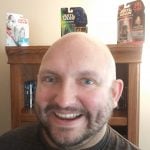 Nate uses his love for Star Wars and movies in general as a way to cope with the pain of being a Minnesota sports fan. When he's not at the theater, you can usually find Nate reading a comic, listening to an audiobook, or playing a Mario video game for the 1,000th time.